Making sense of the new minimum pension age rules
The rules surrounding the minimum age at which you can start tapping into your retirement savings have been tweaked, but are still confusing. David Prosser explains.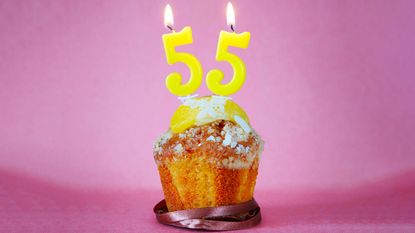 (Image credit: © Getty Images/iStockphoto)
When is the minimum pension age not really the minimum pension age? When you're in a pension scheme with a "protected pension age". But while there are plenty of these schemes, it is now too late to transfer into one.
This is a saga that has been going on since July, when the government announced that the minimum age at which you can begin drawing down private pension savings will increase from 55 to 57 in April 2028. However, the change does not apply to pension schemes offering protected pension ages: schemes where the rules explicitly state that savers will be allowed to access their cash at a specific age or on a specific date, rather than simply at the normal minimum pension age. In these schemes, the protected pension age takes precedence.
Pension experts didn't like the reform. For one thing, the rules are confusing, effectively creating a two-tier system that allows some people to cash in their savings sooner than others. Potentially more seriously, many feared that the new rules were an open invitation to pension scammers and cowboy advisers. They worried savers would be encouraged to move savings into schemes with protected pension ages, even though doing so might be completely inappropriate for their needs.
Subscribe to MoneyWeek
Subscribe to MoneyWeek today and get your first six magazine issues absolutely FREE
Get 6 issues free
Sign up to Money Morning
Don't miss the latest investment and personal finances news, market analysis, plus money-saving tips with our free twice-daily newsletter
Don't miss the latest investment and personal finances news, market analysis, plus money-saving tips with our free twice-daily newsletter
In the run up to last month's Budget, the government therefore came under pressure to backtrack on its plans. Ministers initially resisted calls to change tack, but earlier this month did announce a partial U-turn. While they are sticking with the increase in the normal pension age, they have now said savers will not be able to transfer from one scheme to another in order to take advantage of a protected pension age.
In practice, this does not stop anyone transferring pension savings. But if you're currently a member of a scheme that does not offer a protected pension age and you move your money to one where this is a feature, you'll only be able to take advantage of it if you initiated the transfer before 4 November.
The hope is that its decision will nip mis-selling in the bud. Since there is now no possibility of transferring pension schemes in order to secure earlier access to your savings, rogue advisers will not be able to push this line.
Nevertheless, the system remains confusing and unequal. From 2028 onwards, some savers – in both individual arrangements and employer-run schemes – will still be able to begin drawing on pension savings at age 55. Others will not have access to their money at age 57.
If you're planning on retiring early, it is therefore important that you understand exactly what your scheme offers. If you had been planning to start drawing on your pension on turning 55 in 2029, say, it may be that you have to wait until 2031. That may require you to rethink your plans.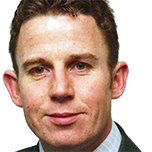 David Prosser is a regular MoneyWeek columnist, writing on small business and entrepreneurship, as well as pensions and other forms of tax-efficient savings and investments. David has been a financial journalist for almost 30 years, specialising initially in personal finance, and then in broader business coverage. He has worked for national newspaper groups including The Financial Times, The Guardian and Observer, Express Newspapers and, most recently, The Independent, where he served for more than three years as business editor.