Divorce and money - everything you need to know if you are splitting up
The first working Monday of January is dubbed 'divorce day'. If you're thinking of splitting up, we look at what divorce means for your finances and how to manage money when separating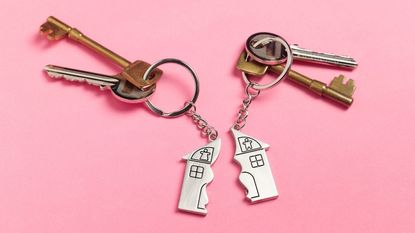 (Image credit: © Getty images)
Deciding to divorce in January is pretty common- in fact, it's the month when the majority of lawyers get divorce queries.
A marriage coming to an end is not just a hugely stressful experience, but it can also have a material impact on your financial health, from your mortgage and pension to your savings and investments.
We explain what you need to think about when it comes to divorce and your finances and how to manage your money.
Subscribe to MoneyWeek
Subscribe to MoneyWeek today and get your first six magazine issues absolutely FREE
Get 6 issues free
Sign up to Money Morning
Don't miss the latest investment and personal finances news, market analysis, plus money-saving tips with our free twice-daily newsletter
Don't miss the latest investment and personal finances news, market analysis, plus money-saving tips with our free twice-daily newsletter
The introduction of no-fault divorces
The first thing to note is a big change to the divorce process was introduced last year, with the implementation of no-fault divorces.
It was previously the case that one partner would have to register a particular reason for the split, such as adultery or unreasonable behaviour, or else have to go through a period of two to five years of separation first.
But we now have no-fault divorces, where no reason has to be supplied, making divorces quicker and easier - and most of all, cheaper. No-fault divorces were already in place in Scotland.
Some industry experts suggest no-fault divorces will result in more taking place in 2023.
Divorce and your mortgage
Divorcing will result in the division of assets between the two former partners, and there is likely to be no more valuable asset involved than the family home.
There are a few different options available to you. The most straightforward may be to sell the property and divide the proceeds between each party. While this can allow for a clear break, it may not be desirable if it causes additional upheaval to any children in the family. What's more, you are at the mercy of the housing market ‒ you may find that this approach takes a long time if the property struggles to sell.
An alternative will be for one partner to buy out the other, and remain in the property. The property will need to be valued so that it is clear how much needs to be paid in order to purchase the stake, while the lender will also need to be informed so that they can determine if they are happy you can afford the repayments on your own.
Lenders may be willing to offer you payment holidays, meaning you do not have to make any repayments for a certain period, while you get your finances sorted following the break up. Remember, this money will still have to be paid eventually, it's simply being deferred.
It may be that the mortgage lender is not content for you to take the mortgage on alone. If you are determined that one of you remains in the property, it may be that the partner leaving the property continues to make payments towards the mortgage for a set period, until it is suitable for the property to be sold.
Another point worth remembering is that with joint mortgages, both partners are responsible for making those monthly repayments, even if one has moved out of the property. This will remain the case until a divorce settlement has been finalised ‒ failing to make the repayments will have a knock on effect on your credit scores, while it may also mean late payment fees from the mortgage lender.
Divorce and your savings and investments
Savings and investments are the other big assets that will come up during divorce negotiations, and should ‒ in theory at least ‒ be easier to resolve than the property.
After all, you can simply move the money from a savings account owned by one partner into one owned by the other.
Things can be a little more complicated with investments. In some cases you can transfer ownership between partners, but in others you may need to sell the asset and divide the proceeds. It's important to remember that doing so could incur fees and taxes, such as Capital Gains Tax.
If you have a joint account, it is worth letting the bank know that you are separating as soon as possible to avoid any misuse of the money in the account.
Divorce and your pension
One asset that is all too often ignored when it comes to divorce is the pension, yet it is considered a joint asset, even if one spouse has built it up. In fact, according to a recent study by investment platform interactive investor, almost two-thirds (65%) of divorcees said that pensions held by the respective partners were not discussed during the divorce negotiations.
This can be a significant oversight ‒ it's very easy for one partner to be left financially vulnerable by missing out on a portion of their partner's pension pot. Women are more likely to be negatively impacted by pensions being overlooked. Typically, a woman may choose to take the home and will let her husband keep the pension.
Though this may seem like an advantageous split, the partner who took the property rather than the pension has no income to live on when they come to retire.
There are three main options for dividing pensions in the event of a divorce.
Pension offsetting: This is where the value of a pension pot is offset against the value of another asset, for example with one partner keeping the pension and the other getting a larger stake in the family home.
Pension sharing. The name is somewhat self-explanatory here, with some ‒ or even all ‒ of one partner's pension savings moved into an account belonging to the other.
Attachment orders - where one partner commits to paying a portion of their pension income to the other once they reach retirement. This works slightly differently in Scotland, where it is known as pension earmarking. Recipients north of the border can only receive some of the lump sum available to those taking money from their pension for the first time, but cannot take a portion of the pension income that follows.
The cost of a divorce
The eventual cost of your divorce will come down to how you go about doing it, and how much involvement there is with lawyers.
There is a £593 fee for filing for divorce, as well as a £232 fee if a child arrangement needs to be put in place.
The cost of your divorce can be substantial if you have to go through the courts, due to the lawyer fees, with the Ministry of Justice pointing out that hourly fees can hit as much as £410 an hour depending on your location and the lawyer's experience.
Going through mediation may be cheaper and faster, while you may also be able to get help from the government worth up to £500 which can go towards mediation costs. You can find a mediator through the Family Mediation Council.
Another alternative is arbitration, where an independent arbiter is appointed to make a decision on the division of assets. This decision is binding on both parties.
Your finances after a divorce
When you are married and have joint accounts with your other half, your finances become intertwined, which can have an impact on your credit score. Separating your finances is therefore important when the marriage comes to an end, which means removing those joint accounts and ensuring that your credit report reflects your change of circumstances.
Similarly, it's worthwhile to revisit your will. It may be that changes need to be made as a result of the divorce, for example if you no longer want your former partner to receive any of your assets.
John Fitzsimons has been writing about finance since 2007, and is a former editor of Mortgage Solutions and loveMONEY. Since going freelance in 2016 he has written for publications including The Sunday Times, The Mirror, The Sun, The Daily Mail and Forbes, and is committed to helping readers make more informed decisions about their money.