How to cut your energy bill
The energy-price cap will almost double in the autumn. What does this mean for your money, and how can you alleviate the squeeze? Ruth Jackson-Kirby has some practical tips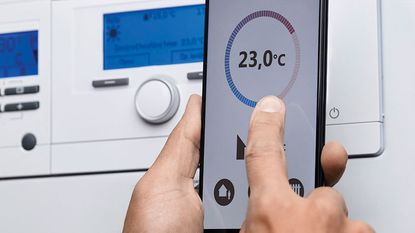 (Image credit: © Getty Images)
The latest energy-price forecasts suggest that the bill for the average household will top £4,200 next year, wreaking havoc with family budgets. So what can you do about it?
Soaring oil and gas prices are to blame for rocketing bills. Later this month Ofgem, the energy regulator, will announce what the energy-price cap will be from October. The cap dictates the maximum amount per kilowatt hour (kWh) energy firms can charge customers on a basic default tariff, also known as a standard variable tariff. It currently works out at £1,971 per year for the average household.
It is forecast to rise substantially in October. Analysts at Cornwall Insight believe it will go up by 82%, taking the average annual energy bill to £3,582. It will then rise again in January by a forecast 19% before peaking at £4,266 in April 2023. That will be almost £3,000 more than the figure seen in March of this year.
Subscribe to MoneyWeek
Subscribe to MoneyWeek today and get your first six magazine issues absolutely FREE
Get 6 issues free
Sign up to Money Morning
Don't miss the latest investment and personal finances news, market analysis, plus money-saving tips with our free twice-daily newsletter
Don't miss the latest investment and personal finances news, market analysis, plus money-saving tips with our free twice-daily newsletter
Last month the government announced that households will get a £400 energy-bill discount this winter. The money will start being paid in October and will be spread over six months. So you'll get a £66 discount on your October and November energy bills, then £67 a month from December to March.
You don't need to do anything to get the discount; it will be automatically applied to your bills. Anyone who uses a pre-payment meter will receive a discount voucher each month.
Look at fixed-price deals
While the £400 discount will help, it is nowhere near enough to cover the full effect of soaring energy prices. So, what can you do to help yourself?
One option is to take a careful look at the fixed-price deals energy firms are offering. There are none on the market that beat the current price cap, but there are some that are lower than the predicted price caps coming in the next few months.
To work out if a fix is a good deal you need to do some sums, calculating different months at different price caps. Luckily, Martin Lewis of MoneySavingExpert has done the number crunching for us.
"If you're offered a year's fix at no more than 95% above your current price-capped tariff, or 100% more if you very strongly value budgeting certainty, it's worth considering."
You may struggle to get that on the open market as energy firms are reserving their best offers for existing customers only at present. So, check what your energy provider can offer. Keep your bills down by changing the temperature settings on your boiler. Most of us stick with the default settings, but these are set too high, according to Octopus Energy.
"This doesn't make your home warmer, but it can add massively to your bills." The company recommends setting your flow temperature at 50 degrees centigrade for heating and 55 degrees for hot water.
Finally, pay no attention to the Don't Pay UK campaign, which suggests that you stop paying your energy bills. Failure to pay could result in your energy provider installing a pre-payment meter, while it could also affect your credit rating.
Ruth Jackson-Kirby is a freelance personal finance journalist with 17 years' experience, writing about everything from savings and credit cards to pensions, property and pet insurance.
Ruth started her career at MoneyWeek after graduating with an MA from the University of St Andrews, and she continues to contribute regular articles to our personal finance section. After leaving MoneyWeek she went on to become deputy editor of Moneywise before becoming a freelance journalist.
Ruth writes regularly for national publications including The Sunday Times, The Times, The Mail on Sunday and Good Housekeeping among many other titles both online and offline.