Tech stocks have plunged this year, but is now the time to buy?
Tech stocks have faced heavy selling pressure this year, although all of these firms have bright futures.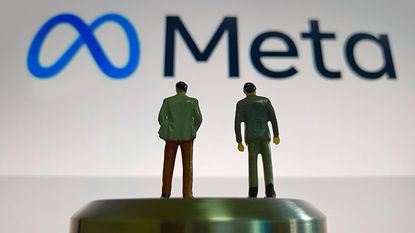 (Image credit: © CFOTO/Future Publishing via Getty Images)
Tech stocks dominated the market in 2021 as demand for the industry's services exploded.
At the end of 2020, management consultancy McKinsey noted that digital adoption in the pandemic took a "quantum leap" forward as businesses and consumers had no choice but to work, shop and play online.
Nowhere was this trend more apparent than in the performance of the market's top tech stocks, the so-called FANGs.
Subscribe to MoneyWeek
Subscribe to MoneyWeek today and get your first six magazine issues absolutely FREE
Get 6 issues free
Sign up to Money Morning
Don't miss the latest investment and personal finances news, market analysis, plus money-saving tips with our free twice-daily newsletter
Don't miss the latest investment and personal finances news, market analysis, plus money-saving tips with our free twice-daily newsletter
Led by the FANGs, tech stocks see revenues surge
The FANG group of tech companies, Meta (Nasdaq: FB) (formerly known as Facebook), Amazon (Nasdaq: AMZN), Netflix (Nasdaq: NFLX) and Alphabet (Nasdaq: GOOG) (the parent company of Google) collectively reported revenues of $532bn in 2019.
By the end of 2020, revenues across the group had jumped by 28% to $680bn. And by the end of 2021 that figure was $876bn, up 29% year-on-year and 64% since 2019.
Investors celebrated. The NYSE FANG+ Index, which provides exposure to the FANGs as well as Microsoft (Nasdaq: MSFT), Apple (Nasdaq: AAPL), Baidu (Nasdaq: BIDU), Nvidia (Nasdaq: NVDA), Alibaba (NYSE: BABA) and Tesla (Nasdaq: TSLA) doubled in 2020 and rose a further 22% in 2021.
But these tech stocks are now falling out of favour with investors. Since the start of this year, the FANG+ Index has slumped by 46%, erasing all of 2021's gains and taking it back to the level last seen in June 2020.
Meta has been the worst performing stock by far this year. The stock is off more than 70%.
That's the sort of return you might expect from a struggling penny stock, not one of the world's most successful (and profitable) tech companies.
Investors lose faith in tech stocks
Analysts are not short of reasons to explain why the market has fallen out of love with these businesses. They point to rising interest rates, disruption, slowing growth and a rotation away from growth to value stocks.
But I think there's a much simpler explanation. The market was just too overexcited about their prospects, something even the companies themselves are now starting to admit.
This week Meta announced it's planning to cut 13% of its workforce around the world. CEO Mark Zuckerberg said the cuts were "the most difficult changes we've made in Meta's history" and he went on to say the company was having to make these changes as the firm's pandemic growth had not lasted.
"Many people predicted this would be a permanent acceleration," he wrote, referring to Meta's revenue growth during the pandemic. "I did too, so I made the decision to significantly increase our investments."
Meta's revenues jumped from $70bn in 2019 to $118bn for 2021 and Wall Street analysts were forecasting further growth in 2022. They'd pencilled in earnings growth of around 15%.
However, Wall Street is now expecting a slight decline in revenues from the company in 2022 and a staggering 33% decline in earnings.
A lot has changed for these tech stocks in a year.
Growth slows and cuts arrive
It's not just Meta. Netflix's growth engine has spluttered as competition has increased and the company has responded by launching an ad-supported version of its platform.
Google is struggling with a slowdown in digital advertising spending and this week Apple has told its suppliers to slow production of its new iPhone14. It has cut orders by three million units.
The e-commerce giant Amazon has also been forced to put its growth plans on hold. Earlier this year Fortune reported Amazon had "killed plans" to open 42 order fulfilment facilities and delayed opening an additional 21 locations.
These tech stocks have had to re-adjust their growth plans, and as a result, the market has had to re-adjust its perception of them.
Meta, Amazon, Apple and Netflix are no longer expected to generate double-digit sales and earnings growth indefinitely. Therefore, they no longer deserve a premium valuation
Could now be the time to buy tech stocks?
When valuing a business, analysts often try to estimate its future profits and work back to estimate how much these would be worth today. In theory, the higher the future potential profit stream, the more investors are willing to pay today.
So, when analysts revise their estimates for future growth lower, that will be reflected in the company's current stock price.
That's exactly what we've seen happen with these tech stocks over the past 11 months.
However, as the famous investor Benjamin Graham once said, "there are no bad assets, just bad prices." In other words, everything has its price.
The fact is, none of these companies are going anywhere anytime soon.
Google remains the world's go-to search engine, and the company's cloud business serves millions of customers around the world.
Meanwhile, Amazon has built a global logistics giant, investing hundreds of billions of dollars over the past three years alone to develop its edge (it also has a highly profitable cloud division). Fellow FANG+ members Microsoft and Apple exhibit similar qualities.
Apple isn't the world's largest smartphone manufacturer, (that crown belongs to Samsung) but the company's brand is one of the most valuable in the world, and consumers are willing to pay more to be part of the Apple ecosystem.
These companies are still at the top of their game. All that's happened over the past year is growth expectations have shifted.
At some point their valuations will hit a level whereby the slower rate of future growth is fully reflected in the shares. When that happens, it could be the time to buy tech stocks.
Rupert is the Deputy Digital Editor of MoneyWeek. He has been an active investor since leaving school and has always been fascinated by the world of business and investing.
His style has been heavily influenced by US investors Warren Buffett and Philip Carret. He is always looking for high-quality growth opportunities trading at a reasonable price, preferring cash generative businesses with strong balance sheets over blue-sky growth stocks.
Rupert was a freelance financial journalist for 10 years before moving to MoneyWeek, writing for several UK and international publications aimed at a range of readers, from the first timer to experienced high net wealth individuals and fund managers. During this time he had developed a deep understanding of the financial markets and the factors that influence them.
He has written for the Motley Fool, Gurufocus and ValueWalk among others. Rupert has also founded and managed several businesses, including New York-based hedge fund newsletter, Hidden Value Stocks, written over 20 ebooks and appeared as an expert commentator on the BBC World Service.
He has achieved the CFA UK Certificate in Investment Management, Chartered Institute for Securities & Investment Investment Advice Diploma and Chartered Institute for Securities & Investment Private Client Investment Advice & Management (PCIAM) qualification.