Netflix's share price has fallen by two thirds from its peak – is it time to buy?
Video streaming giant Netflix has been losing subscribers – driving its share price to its lowest in six months. So, asks Rupert Hargreaves, should you buy Netflix shares?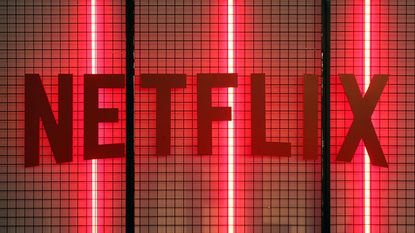 (Image credit: © Chesnot/Getty Images)
It's becoming harder for streaming companies to grow as the race for eyeballs enters a new phase. After a decade of breakneck growth, Netflix (Nasdaq: NFLX), the poster child of the streaming boom, lost 200,000 subscribers in the first quarter, and is warning that it could lose a further two million in the second quarter as "revenue growth headwinds" weigh on growth plans. For comparison, it added 37 million subscribers in 2020.
Of course what the company means by "revenue growth headwinds" is that it's facing more and more competition from the likes of Disney (NYSE: DIS), Amazon (Nasdaq: AMZN) and Warner Bros Discovery (Nasdaq: WBD), not to mention the plethora of other online streaming and video sites that have emerged over the past few years. Consumers are also starting to tighten their belts as the cost of living rises.
Consumers are starting to walk away from costly subscription packages
According to analytics group Kantar, UK consumers walked away from about 1.5 million video on-demand accounts during the first three months of 2022, a strong sign of the pressures Netflix and its peers are facing.
Subscribe to MoneyWeek
Subscribe to MoneyWeek today and get your first six magazine issues absolutely FREE
Get 6 issues free
Sign up to Money Morning
Don't miss the latest investment and personal finances news, market analysis, plus money-saving tips with our free twice-daily newsletter
Don't miss the latest investment and personal finances news, market analysis, plus money-saving tips with our free twice-daily newsletter
It's also worth noting that, despite today's news, Netflix, alongside Amazon's Prime Video, actually has the lowest subscriber churn rates of any streaming services, suggesting that others are facing far higher cancellation rates.
With around 222 million subscribers, Netflix remains the world's largest streaming service (Amazon comes a close second with 200 million Prime subscribers), but its size does not mean it is immune from the pressures facing the rest of the industry.
With content and market costs rising, the group is tapping its customers for extra cash, and this isn't going down too well. Netflix recently increased its monthly price in the UK by an inflation-busting 10% (from £10 to £11) and in the US by 11% (from $14 to $15.50).
Price hikes in the US and Canada cost the company 600,000 subscribers, although the decision was still "revenue positive" for the business. Withdrawing from Russia after its invasion of Ukraine cost another 700,000 paying users (excluding this loss, the group actually added 500,000 subscribers in the first quarter, although this was still far below Wall Street expectations).
Spending on content spending has jumped as streamers compete for users
Netflix has long been criticised for its "growth at any cost" content strategy, which has put enormous pressure on its balance sheet, but it is not alone. Analysts estimate the firm will spend around $20bn on content this year, nearly double the $10bn it spent in 2020.
But this is just a fraction of the $230bn that will be spent on subscription video on demand (SVOD) content globally in 2022.
These numbers illustrate the scale of the challenges facing both the company and the wider sector. It needs to keep spending on content to keep its head above water, but to fund this spending it needs more money from subscribers – and some subscribers are clearly not willing to pay up.
That said, the company's financial position is stronger today than it has been for years. It generated $800m in free cash flow in the first quarter, providing funds to reinvest in new content and cut debt. If it can repeat this performance for the rest of 2022, the group could generate $3.2bn of free cash flow this year.
Moreover, Netflix ended the first quarter with gross debt of $14.6bn after replying $700m of bonds in the period. After deducting $6bn of cash, net debt is a modest $8.6bn or 1.3x historical earnings before interest, tax, depreciation and amortisation (EBITDA).
The company is entering a consolidation phase
Netflix is looking to consolidate its position in the market. A plan is in the works to introduce an advertising-supported option, which will presumably have a lower cost, and the firm is going to crack down on people sharing their passwords. An estimated 100 million users piggyback off other subscriptions, so if the organisation can convert these into paying customers, it could become a vital source of revenue.
However, there is no guarantee these users will want to start paying for the service, especially with the cost of living, and a Netflix subscription, both rising.
The group is also going to be "pulling back on some of our spending growth across both content and non-content" over the next two years to control costs, as well as improving the "quality of our programming." In other words, it seems as if the company is going to start focusing on quality over quantity when commissioning for new content.
Netflix's critics have long believed Netflix will run into growth headwinds sooner or later, and it looks as if the streaming wars are finally starting to take their toll on the business.
However, the company does have the tools to deal with these challenges. Its vast content library, existing infrastructure and reputation will help it navigate uncertainty, not to mention its reputation among content producers, which the industry relies on to come up with ideas.
Still, from an investment perspective, the stock does not look particularly attractive, even after recent declines. Free cash flow of $3.2bn against a market capitalisation of $100bn suggests a free cash flow yield of around 3%. That's on the pricey side for an ex-growth business, although it might seem cheap if the company can return to growth over the next few years.
In other words, if Netflix's initiatives to cut debt, curb spending and draw more cash from existing customers start to pay off without too much subscriber attrition, then the company could have potential as an undervalued growth play.
Unfortunately, the chances are the business will continue to struggle as it battles to maintain its position in the global streaming market.
SEE ALSO
Value is starting to emerge in the markets
Rupert is the Deputy Digital Editor of MoneyWeek. He has been an active investor since leaving school and has always been fascinated by the world of business and investing.
His style has been heavily influenced by US investors Warren Buffett and Philip Carret. He is always looking for high-quality growth opportunities trading at a reasonable price, preferring cash generative businesses with strong balance sheets over blue-sky growth stocks.
Rupert was a freelance financial journalist for 10 years before moving to MoneyWeek, writing for several UK and international publications aimed at a range of readers, from the first timer to experienced high net wealth individuals and fund managers. During this time he had developed a deep understanding of the financial markets and the factors that influence them.
He has written for the Motley Fool, Gurufocus and ValueWalk among others. Rupert has also founded and managed several businesses, including New York-based hedge fund newsletter, Hidden Value Stocks, written over 20 ebooks and appeared as an expert commentator on the BBC World Service.
He has achieved the CFA UK Certificate in Investment Management, Chartered Institute for Securities & Investment Investment Advice Diploma and Chartered Institute for Securities & Investment Private Client Investment Advice & Management (PCIAM) qualification.