Three Sharia-compliant growth companies
Professional investor Scott Klimo of the Saturna Al-Kawthar Global Focused Equity ETF tips three Sharia-compliant stocks.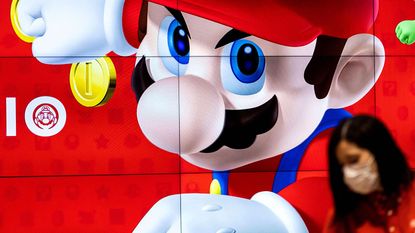 (Image credit: © BEHROUZ MEHRI/AFP via Getty Images)
We try to invest according to the tenets of Islam, sometimes referred to as Sharia law. A core part of this is not investing in companies engaged in prohibited activities or products, including gambling, alcohol, pork, and weaponry. However, a lesser-known core element entails the avoidance of conventional financial activities, such as banking, due to the prohibition on interest (sometimes called usury).
An added element is a limit on the amount of debt a company may carry for it to be investable. Finally, Islamic investing is just that – investing. It condones neither active trading nor speculation. We invest for the long term, viewing ourselves as partners in the companies with which we invest. These three stocks exemplify how Islamic guidelines translate into a portfolio.
Inventing life-saving procedures
Edwards Lifesciences (NYSE: EW) demonstrates the importance of investing rather than speculating. The shares are volatile, but the long-term returns greatly exceed broad indices. Despite its $58bn market capitalisation, its debt totals only $595m. It aggressively invests in research and development (R&D), allocating 17% of revenue last year.
Subscribe to MoneyWeek
Subscribe to MoneyWeek today and get your first six magazine issues absolutely FREE
Get 6 issues free
Sign up to Money Morning
Don't miss the latest investment and personal finances news, market analysis, plus money-saving tips with our free twice-daily newsletter
Don't miss the latest investment and personal finances news, market analysis, plus money-saving tips with our free twice-daily newsletter
EW leads the world in transcatheter aortic valve replacement (TAVR), a technology that treats severe aortic stenosis without open heart surgery. Instead, a valve is inserted in a vein at the top of the thigh and threaded to the heart. Originally designed for older patients, the pool has widened to include younger, moderate-risk patients as TAVR has demonstrated its durability. The procedure has clearly shown benefits in terms of length of time in hospital, surgical risk and cost.
Securing the food of the future
Russia's recent invasion of Ukraine has stressed agricultural markets, which were already upended by the pandemic. Together, Russia and Ukraine account for around 30% of wheat exports. Longer term, climate change will pressure crop yields, requiring an evolution in farming practices and technologies. Enter Corteva (NYSE: CTVA), a global player in crop protection and seeds.
Led by innovation, Corteva spends around 8% of revenues on R&D, driving gross margins above 41%. For instance, its integrated rice seed and training programme allows farmers to raise yields without flooding fields, saving water while cutting methane emissions. Regardless of developments in Ukraine, our food-system challenges will remain and Corteva will be central to food security.
A video-game sector staple
Family-friendly video-game maker Nintendo (Tokyo: 7974) has produced some of the most-beloved characters, games, and consoles. Nintendo has seen its share of peaks and valleys, but despite that it has rewarded shareholders over the last decade. Business uncertainty drives prudent balance-sheet management, with zero debt and 24% of its market capitalisation held in cash and short-term investments.
Aiming to reduce revenue volatility, video-game makers have introduced new in-game monetisation strategies and subscriptions. Nintendo, initially hesitant about using such tactics, now embraces the opportunity. The company benefits from increasing levels of recurring revenue, higher gross margins and a platform on which to release future entertainment.
Scott Klimo is chief investment officer at Saturna Capital