Why UK firms should start buying French companies
The French are on a buying spree, snapping up British companies. We should turn the tables, says Matthew Lynn, and start buying French companies. Here, he outlines some potentially attractive-looking deals.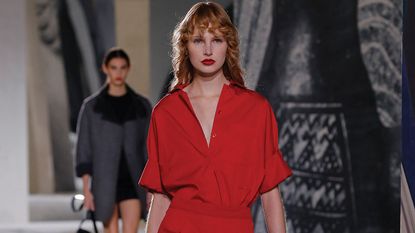 (Image credit: © Victor Virgile/Gamma-Rapho via Getty Images)
At the rate French investors are moving into the UK, Eurostar will soon have to increase the number of its trains between London and Paris.
Last week, Schneider Electrical agreed to buy Cambridge-based industrial software company Aveva, one of the few technology companies left in the FTSE, for £9.5bn. It remains to be seen whether the deal completes, as a number of Aveva's largest shareholders want to hold out for more money. But if it does, it will be just one of a whole series of French moves into the British market.
Xavier Niel snapped up a 2.5% stake in Vodafone, and may well buy more in an attempt to shake up a mobile telecoms giant that has been underperforming for years. His rival Patrick Drahi has already bought 18% of BT, and might well buy the whole thing one day, or at least a large chunk of it.
Subscribe to MoneyWeek
Subscribe to MoneyWeek today and get your first six magazine issues absolutely FREE
Get 6 issues free
Sign up to Money Morning
Don't miss the latest investment and personal finances news, market analysis, plus money-saving tips with our free twice-daily newsletter
Don't miss the latest investment and personal finances news, market analysis, plus money-saving tips with our free twice-daily newsletter
Whether those turn out to be good investments we will find out in due course. But shouldn't the tables be turned? Why aren't major British companies looking for deals in France? It is not as if there is a shortage of tempting targets.
Whitbread should buy Accor
First, even after it returned the bulk of the money to its shareholders, the hospitality giant Whitbread should still be flush with cash from selling the Costa Coffee chain to Coca-Cola for close on $5bn back in 2019 (and with hindsight that was a great deal, given the pandemic, and the slowdown in the coffee market ever since).
It could buy the Accor hotel chain and add brands such as Ibis and Novotel to its existing Premier Inn chain, expanding both internationally and sharing costs in what would be one of the biggest hotel operations in the world. With similar market values of around £5bn each, a deal should not be out of reach.
Tesco could bag Carrefour
Next, Tesco could buy Carrefour. The French supermarket chain is already effectively in play. It was talking to its rival Auchan about a merger earlier this year, and before that it rebuffed an offer from Canada's Couche-Tard that valued the chain at $20bn.
Lots of people have thought about buying it and the company has been open to offers. So why not Tesco? It has the expertise and know-how to run a huge grocery chain, there is not much difference between the British and French markets, and Tesco is almost 50% larger by market capitalisation, so as long as shareholders are on board, it could afford it.
GSK should snap up Sanofi
Thirdly, GSK could buy Sanofi. The two firms already have a joint venture created to develop a Covid-19 vaccine and, although that was not the blockbuster product it hoped for, it could be the basis for a wider collaboration between the two businesses.
GSK has completed the demerger of its consumer-goods unit, but the drugs giant still needs something to kick-start growth. The French company would make it a lot larger and give it access to a different range of research projects and, given that its shares have flatlined for the past five years, shareholders might well be open to an offer.
Make mine a Pernod
Finally, Diageo could buy Pernod Ricard. The British drinks giant is more than twice the size of its French counterpart and brands such as Jameson's Irish whiskey, Beefeater Gin and Jacob's Creek wine, as well as the anise-flavoured tipple that originally built its fortune in its domestic market, would hugely increase its size. It already knows how to manufacture and market a vast range of different drinks, and an acquisition of Pernod would take it close to becoming the largest spirits company in the world.
Perhaps Boohoo could buy Hermès, and start knocking out some nice-looking scarves at 99p each, too. OK, perhaps that one would be a stretch. It doesn't have the money anyway.
Still, the point is that France, the most protectionist major economy in the world with the possible exception of Japan, would find it hard to say "non" to approaches, given there are so many French takeovers in the UK right now. With the pound weak, many FTSE giants could dip straight into their dollar earnings and use those to buy cheap assets in Europe, considering that the euro is almost as weak as the pound. There will never be a better time to buy a major French company.
Matthew Lynn is a columnist for Bloomberg, and writes weekly commentary syndicated in papers such as the Daily Telegraph, Die Welt, the Sydney Morning Herald, the South China Morning Post and the Miami Herald. He is also an associate editor of Spectator Business, and a regular contributor to The Spectator. Before that, he worked for the business section of the Sunday Times for ten years.
He has written books on finance and financial topics, including Bust: Greece, The Euro and The Sovereign Debt Crisis and The Long Depression: The Slump of 2008 to 2031. Matthew is also the author of the Death Force series of military thrillers and the founder of Lume Books, an independent publisher.