Japan is back: Three Japanese stocks to ride the rebound
A professional investor tells MoneyWeek where he'd put his money. Nicholas Price highlights three favourite Japanese stocks.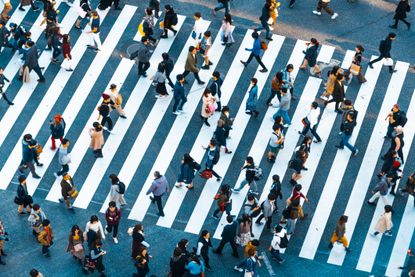 (Image credit: Getty Images)
A professional investor tells us where he'd put his money. This week, Nicholas Price, portfolio manager of the Fidelity Japan Trust, highlights three favourites.
Japan's delayed reopening and the return of tourists are supporting growth in consumption and demand for services. The economy is also transitioning to a moderately inflationary state as companies are increasing wages and finding it easier to raise prices. There is growing pressure on firms to enhance their corporate value and use excess cash to increase investments and shareholders' returns.
We are also seeing the rationalisation of corporate structures and reductions in cross-shareholdings. While signs of weakness in China's recovery and the risk of a US recession are potential headwinds, this accumulation of positive factors is supportive of the mid-to-long-term outlook for the Japanese market.
Subscribe to MoneyWeek
Subscribe to MoneyWeek today and get your first six magazine issues absolutely FREE
Get 6 issues free
Sign up to Money Morning
Don't miss the latest investment and personal finances news, market analysis, plus money-saving tips with our free twice-daily newsletter
Don't miss the latest investment and personal finances news, market analysis, plus money-saving tips with our free twice-daily newsletter
In terms of investment opportunities, Japan's technology and materials sectors hold promise. Globally competitive companies in semiconductor equipment and electronic components are trading on compelling valuations as we approach the trough of the cycle. There are also niche chemicals firms that command dominant positions in their global markets yet continue to fly under the radar. Another area of the market that I would highlight is the mid-and small-cap growth segment, which is trading at cheap valuations.
Osaka Soda (Tokyo: 4046) is a chemicals company that has transformed its portfolio from highly cyclical, commodity products to more secular growth solutions. Since 2010 the group has expanded its healthcare business and has established a dominant position in chromatographic purification materials, a vital process for the manufacture of GLP-1 and insulin drugs. With GLP-1 drugs, which help manage blood sugar (glucose) levels in patients with Type-2 diabetes, further expanding into obesity treatment, the company is well positioned to meet the rapid growth in demand from global drug makers. Furthermore, the group's profitability and free cash flow generation have shown a remarkable improvement owing to the high-profit margin of its purification-material business.
Chemicals group NOF (Tokyo: 4403) commands dominant positions in niche markets, underpinning stable growth in earnings and a high level of profitability. Its core businesses include surfactants (inputs for toiletries and cosmetics) and drug-delivery systems (DDS), which are utilised in mRNA medical technology. While the stock has yet to receive the full recognition it deserves given the strength of its fundamentals, our engagement with management has helped to deliver improvements in disclosure relating to the group's finances and its environmental and social governance (ESG) policies. We think that enhanced communication with the market and the unwinding of cross-shareholdings will support a re-rating.
Flourishing funeral service firm Kosaido (Tokyo: 7868) is a funeral service operator in Tokyo. The company owns and runs six crematoriums and funeral halls in prime locations. The cremation business boasts an effective monopoly position and high profit margins owing to limited land supply and barriers to new entrants. Moreover, Japan's ageing society and the net influx into Tokyo will drive demand for cremation over the long term. Meanwhile, Kosaido is starting to utilise its property to expand the funeral-ceremony rental business, aiming to cross-sell its cremation and funeral services. Given its central location and cost advantages, Kosaido should continue gaining share in the funeral services market.
---
This article was first published in MoneyWeek's magazine. Enjoy exclusive early access to news, opinion and analysis from our team of financial experts with a MoneyWeek subscription.
Nicholas Price, Fidelity Japanese Values