The most profitable areas for buy-to-let
Buy-to-let rental yields are dropping, but landlords can still find inflation-beating returns. We reveal where the most profitable areas for buy to let are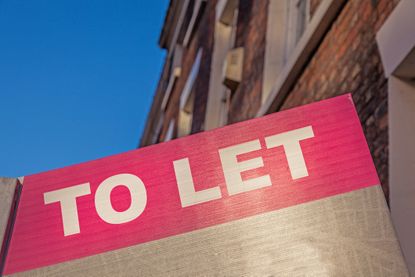 (Image credit: Getty Images)
With property prices falling and interest rates rising, we have seen the buy to let market dwindle as landlords look elsewhere for better returns. But are some areas more profitable than others?
Landlords have seen the value of their property portfolios reduced by higher buy-to-let rates and tax clampdowns but there are still profitable areas where you can find a decent yield.
Profits from buy-to-let are at their lowest level in 16 years, according to data from the National Residential Landlords Association.
Subscribe to MoneyWeek
Subscribe to MoneyWeek today and get your first six magazine issues absolutely FREE
Get 6 issues free
Sign up to Money Morning
Don't miss the latest investment and personal finances news, market analysis, plus money-saving tips with our free twice-daily newsletter
Don't miss the latest investment and personal finances news, market analysis, plus money-saving tips with our free twice-daily newsletter
Landlords are being hit by higher buy-to-let rates when remortgaging and restrictions on mortgage interest relief, while slowing house price inflation is also hitting capital growth that they once enjoyed.
The days of double digit yields may be over and it is hard to find the best areas for buy-to-let.
But research by digital mortgage lender Molo has found the current average rental yield for England and Wales is 4.98%.
Landlords can even still earn inflation-beating yields in some parts of the country, particularly by looking beyond London and the south.
"From a rental yield perspective, areas to target at the moment include locations in the north of the country with low property prices and high rental prices, as well as commuter cities with a high demand for properties," says Francesca Carlesi, chief executive of Molo.
"However, it's important to also consider fast growing cities or university areas which will allow a steady stream of tenants and have strong capital investment growth."
MOST PROFITABLE AREAS FOR BUY-TO-LET
Landlords may be able to charge higher rents in the south of England but lower house prices elsewhere mean it is worth looking further for decent yields.
Research by Molo, based on its own database, found the Central Valleys is one of the best locations across England and Wales for high rental yields.
The gross rental yield in the area is 7.96%, which is almost double the national average.
The average monthly rental income in the area is £697, which is relatively low compared with other areas, while average property prices in the Central Valleys are within the 10 lowest in the country, at £100,786.
Hartlepool and Stockton-on-Tees rank second, with an average rental yield of 7.9%, typical monthly rents of £592 and an average house price of £85,774
The third best place for rental yield is another area in the North East, South Teesside, which sees a gross rental yield of 7.66%. Swansea and Coventry also offer yields of above 7%.
Swipe to scroll horizontally
| | | | |
| --- | --- | --- | --- |
| Location | Gross yield | Average rent | Average property value |
| Central Valleys | 7.96% | £697 | £100,786 |
| Hartlepool and Stockton-on-Tees | 7.9% | £592 | £85,774 |
| South Teesside | 7.66% | £646 | £96,500 |
| Swansea | 7.30% | £948 | £150,297 |
| Coventry | 7.06% | £1,096 | £179,347 |
LEAST PROFITABLE AREAS FOR BUY-TO-LET
London and the south of England may be popular areas to build a buy-to-let portfolio due to the high rents.
But the higher house prices can make it harder to turn a profit.
Camden and the City of London have the lowest yields, with an average of 3.58%, according to Molo.
That is despite rents being among the highest at £2,268 but the average property price is £672,104.
West Essex is another area with a low rental yield of 3.64%, according to the research.
Average monthly rental income is relatively high compared to the national average, at £1,800, but property prices are expensive in the area at £548,000.
Dorset, Bromley and North Yorkshire all also offer low gross yields of around 3.7%.
Swipe to scroll horizontally
| | | | |
| --- | --- | --- | --- |
| Location | Gross yield | Average rent | Average property price |
| Camden and City of London | 3.58% | £2,268 | £672,104 |
| West Essex | 3.64% | £1,800 | £548,000 |
| Dorset | 3.64% | £850 | £270,000 |
| Bromley | 3.69% | £1,606 | £483,636 |
| North Yorkshire County Council | 3.70% | £779 | £244,000 |
HOW TO BOOST YOUR RENTAL YIELD
Property prices and rents are the main factors that will determine your yield.
The location of the property plays a big factor in that so you may not be able to move an existing buy-to-let but making improvements could boost its value.
"Landlords looking for additional ways to maximise rental income may consider home improvements, such as a new bathroom, kitchen or extension, which can increase both the rental potential and overall value," says Mark Michaelides, vice president of strategy at Molo."
"Make your buy-to-let more energy efficient is another way to boost rental income, as it may make the property more desirable to tenants due to lower energy bills."
Some landlords are even opting to put rents up.
Data from property website Rightmove shows the average advertised rent for a home across Britain, excluding London, reached a record high of £1,278 per month in the third quarter of this year.
Buy-to-let investors are benefiting from a lack of supply, meaning tenants are having to pay more to secure a home.
That may not last forever though, Rightmove warns, as the number of new rental properties coming to the market is also now at its highest level since the end of last year.
This could eventually push rents down.
Data company Hometrack forecasts that rents for new lets will increase by 9% in 2023 then slow to 5-6% in 2024.
Marc Shoffman is an award-winning freelance journalist specialising in business, personal finance and property. His work has appeared in print and online publications ranging from FT Business to The Times, Mail on Sunday and The i newspaper. He also co-presents the In For A Penny financial planning podcast.