Could these 5 collectables make you rich?
Some everyday items could be worth a small fortune in the future, but what collectables are worth owning? We look at which ones are worthy investments and make you hundreds or thousands.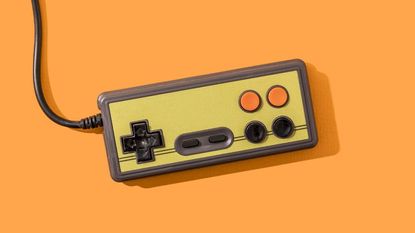 (Image credit: © Getty images)
While some investors may be satisfied in waking up and checking their portfolios, for others, owning expensive rarities is the path to future wealth.
Buying collectable items combines the hobby of collecting with a simple investment principle - the value of in-demand items tends to trend upwards. Art, antiques, stamps, toys, coins and comic books are among the most common collectables sought by investors. And while some are one-off rarities, others are mass-produced items that have become desirable and valuable over time.
Some Pokemon trading cards, for example, have appreciated in value by over 10,000% since their release in 1996, according to XTB.com.
Subscribe to MoneyWeek
Subscribe to MoneyWeek today and get your first six magazine issues absolutely FREE
Get 6 issues free
Sign up to Money Morning
Don't miss the latest investment and personal finances news, market analysis, plus money-saving tips with our free twice-daily newsletter
Don't miss the latest investment and personal finances news, market analysis, plus money-saving tips with our free twice-daily newsletter
With many of these items now hugely sought after you may be thinking what collectibles are worth investing in and what you need to know about buying, collecting and selling rare items.
Why should you consider investing in collectables?
By incorporating some form of collectables into your investment portfolio, you are adding another layer of diversification. Owing to their tangibility, collectables are not subject to interest rate changes, inflation, or other factors that may shape the value of your cash, equity or bond holdings. The low level of correlation between the value of collectables and the broader stock market means collectables could be resilient during difficult periods. So, as long as the value of your collectible keeps up with inflation, you could find they generate a healthy return for you. Although, like any investment, there is no guarantee that this will happen and for many people, their investment is usually also tied up with passion.
But, the market is growing according to analysis by Market Decipher, which found that the toys collectable market is growing by 10% annually, alongside with other sectors, such as UK wine growers, which is also currently in demand.
Here are five collectables you can buy today that could make worthwhile investments.
Five collectables to invest in
1. Are Funko Pops a good investment?
These figures are vinyl toys that depict celebrities or characters from movies and television, and they have already become very popular among their large community of collectors. A lot of Funko Pops are mass-produced, however, like most collectable items, there are certain limited-edition releases and rare figures that are only available at certain events such as Comic-Con.
Some of the most expensive Funko Pops that have been released are already valued at over $19,000 (£15,166), having initially gone on sale in the US for $20, such as the "Clockwork Orange" or the "Freddy Funko as Venom" figures.
Investing in toys doesn't stop at Funko Pop toys, Matchstick toys can also make you money. Lego is also a popular investment.
2. Gamers - can you make money from gaming consoles and games?
The popularity of gaming in the modern world means that a lot of these items may not be as scarce as they were in the past, but if older consoles and games give any indication to the future value of current-day originals, then it's definitely an area to consider.
Consoles or games that redefined gaming or were a first of its kind over the recent years, such as the Nintendo Wii or the Oculus Rift, could be great investments for future collectors if they are maintained in good condition.
For example, a Sony PlayStation game that was released in 1997 called "Elemental Gearbolt" is estimated to be worth over $10,000 (£7,982) today, which is a 19,900% increase on its original US retail value of $49.99.
3. Can you make money on trainers?
Fashion and luxury goods can pay dividends, and there is certainly a big community around trainers which has turned certain pieces of footwear into highly valuable assets. Many of these high-value shoes are associated with celebrities or are only available in certain markets.
Even shoes that had no limited-edition releases have appreciated in value since their release such as the original Nike Air Jordan I from 1985, which originally retailed in the US for $65 and are now valued at over £30,000 per pair.
4. The value of first-edition modern books
Whilst it may be difficult to establish which first-edition books will go on to be worth a lot of money in the future upon their release, some of these literary art pieces can appreciate in value tremendously.
And in fact, the popularity of rare books went up during lockdown, suggesting there is certainly a market for them.
So, if you're thinking about purchasing some modern books and novels, opting for the first-edition release could end up being a worthwhile investment opportunity also.
For example, a first-edition Harry Potter and the Philosopher's Stone by J.K. Rowling, which was originally released in 1997, is now estimated to be worth around £44,000.
5. Investing in fine Wines
As the saying goes, fine wines age very well, both in quality and in price. Collecting fine wines can be quite expensive initially as they need to be stored properly and safely in order for them to maintain their quality, but they can turn into valuable collectables for the future as they can be either sold for profit or opened for pleasure. See our article on how to invest in fine wine for more on investing in wine.
One of the most expensive wines in the world today due to its supreme quality and low supply is the Screaming Eagle Cabernet Sauvignon 1992, a bottle of which, just 5 years after its release, was sold at auction for $500,000 (£399.740).
Tom is a journalist and writer with an interest in sustainability, economic policy and pensions, looking into how personal finances can be used to make a positive impact.

He graduated from Goldsmiths, University of London, with a BA in journalism before moving to a financial content agency.
His work has appeared in titles Investment Week and Money Marketing, as well as social media copy for Reuters and Bloomberg in addition to corporate content for financial giants including Mercer, State Street Global Advisors and the PLSA. He has also written for the Financial Times Group.
When not working out of the Future's Cardiff office, Tom can be found exploring the hills and coasts of South Wales but is sometimes east of the border supporting Bristol Rovers.