The state-backed "gigafactory": all aboard the next Concorde
State functionaries do not have a good record of picking winners. That won't stop them doing it again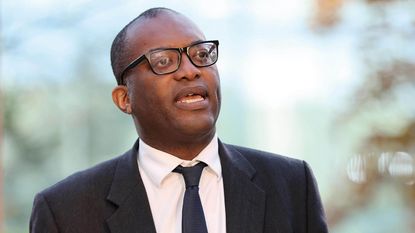 (Image credit: © Getty Images)
The government's ambition of creating new industries, levelling up the regions and turning post-Brexit Britain into a tech powerhouse has generated lots of rhetoric so far, but not much in the way of concrete plans.
Last week, we finally saw an actual decision. The business secretary, Kwasi Kwarteng, announced that the ambitious start-up Britishvolt would get £100m of state funding to help it build a vast new factory to make the batteries for electric cars in Northumberland. The gigaplant has the potential to make batteries for 300,000 cars a year, creating 3,000 skilled jobs on the site, and another 5,000 among suppliers. If it all goes according to plan, it will make the UK a player in the battery industry.
Danger: high-voltage risk
Of course, everyone wishes Britishvolt well. There is no question that the world will need lots of car batteries. The market for electric cars is exploding. Tesla already makes one of the best-selling models in the UK and every major car manufacturer is pouring billions into creating new models. In a decade, petrol-powered cars may well be a historical relic. But just because an industry is huge doesn't mean it can be profitable. The battery business faces some big challenges.
Subscribe to MoneyWeek
Subscribe to MoneyWeek today and get your first six magazine issues absolutely FREE
Get 6 issues free
Sign up to Money Morning
Don't miss the latest investment and personal finances news, market analysis, plus money-saving tips with our free twice-daily newsletter
Don't miss the latest investment and personal finances news, market analysis, plus money-saving tips with our free twice-daily newsletter
First, soaring raw-material prices. Batteries that are powerful enough to drive a car have lots of metals inside them, many of which are in short supply. Lithium is the most crucial, and the price has more than doubled over the last ten years. Cobalt and nickel are almost as important, and miners are struggling to keep up with soaring demand. Building a huge new plant is one thing. Getting the supply chains in place to feed in all the raw materials will be far harder. There will be a constant threat of shortages and rising prices destroying any profit margin that might otherwise be there.
Second, we are about to see massive overinvestment. Just about every other country in the developed world is trying to get into battery production. French president Emmanuel Macron is putting €700m into a plan to develop a domestic battery industry. The German government is putting in €1bn. The EU has launched a European Battery Alliance to funnel subsidies into plants across the continent.
On the other side of the Atlantic, US president Joe Biden is spending billions on developing the American industry, with huge subsidies for US manufacturers, along with subsidies for charging networks.
It is not hard to work out what is about to happen. In a few years' time, there will be far too many batteries being produced by companies that have been massively subsidised to ramp up production. That is great for anyone thinking of buying a new car. But with prices falling and many state-owned companies selling at below cost price, it will be terrible for manufacturers.
A fast-moving target
Finally, the technology behind electric vehicles is still developing very rapidly, and so are customers' preferences. Is a 400- or 500-mile range crucial, or does it not make much difference, given that most of us typically only drive ten or 20 miles a day? Will rapid charging make it irrelevant anyway? Will we actually own an electric car, or prefer simply to borrow one on an app when we actually need it? The market has not decided yet, but it will make a huge difference to the type of batteries that are in demand.
Likewise, we hardly even know what materials will be used. For example, India's giant Reliance Industries is spending big money on developing sodium- rather than lithium-based batteries, including on the acquisition of UK-based Faradion, a specialist in the technology. Sodium is far cheaper than lithium, and there is plenty of it in the world. Until the answers to these questions become clear, it is impossible to know what batteries will be needed, with what capacity, and what they will be made of.
In truth, many of the state-backed battery plants have the potential to turn into massive white elephants. We have plenty of history to tell us that governments are typically very bad at making those kinds of strategic choices. They back the wrong technologies and spend too much money at a time when everyone else is getting into the market. This gamble could turn out to be a 21st-century Concorde.
Matthew Lynn is a columnist for Bloomberg, and writes weekly commentary syndicated in papers such as the Daily Telegraph, Die Welt, the Sydney Morning Herald, the South China Morning Post and the Miami Herald. He is also an associate editor of Spectator Business, and a regular contributor to The Spectator. Before that, he worked for the business section of the Sunday Times for ten years.
He has written books on finance and financial topics, including Bust: Greece, The Euro and The Sovereign Debt Crisis and The Long Depression: The Slump of 2008 to 2031. Matthew is also the author of the Death Force series of military thrillers and the founder of Lume Books, an independent publisher.