Five ways to build Britain's post-pandemic economy
In Sajid Javid we have a health secretary who cares about livelihoods. This is what he should do, says Matthew Lynn.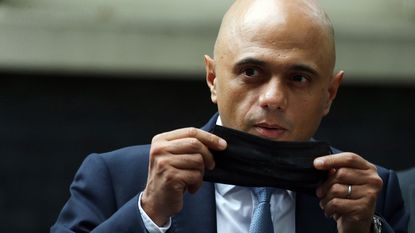 (Image credit: © Tayfun Salci/Anadolu Agency via Getty Images)
Sajid Javid was not the obvious choice as a replacement for disgraced health secretary Matt Hancock – he has no experience in healthcare, for one thing. But against that, he is both an experienced minister and, more importantly, he knows about the economy.
This is now as much, if not more, of an economic crisis than a health one. In office, he needs to team up with the chancellor and figure out a workable plan for a virus economy. What would that look like? Here are five places he could start.
1. Forget about "zero Covid-19"
We won't get rid of Covid-19 now. Even the Australians, with closed borders and quarantines, have not managed that, and it is very unlikely the UK will. The virus is likely to be circulating for many years to come and will carry on mutating. If we try to eliminate it all we will do is remain partially locked down forever.
Subscribe to MoneyWeek
Subscribe to MoneyWeek today and get your first six magazine issues absolutely FREE
Get 6 issues free
Sign up to Money Morning
Don't miss the latest investment and personal finances news, market analysis, plus money-saving tips with our free twice-daily newsletter
Don't miss the latest investment and personal finances news, market analysis, plus money-saving tips with our free twice-daily newsletter
Instead, the government has to be clear that brilliantly effective vaccines are available, encourage people to get jabbed, make booster shots available if they are needed, and then allow the world to get back to normal. A few people will still get seriously ill from Covid-19, but that is true of lots of diseases.
2. Bring the NHS under control
At times during the pandemic it seemed as if we were dangerously close to protecting the health service when, of course, it is meant to be protecting us. After the first wave peaked, there has been very little evidence that hospitals were ever likely to be overwhelmed.
The health secretary needs to make sure the service is properly funded, but also that it is working effectively and efficiently. And he needs to make sure it is reformed and improved even if that is unpopular with its staff. We can't keep closing society down because the health service can't cope with its workload.
3. Scrutinise the modellers
The epidemiologists should be subject to the same scrutiny as the economists. Over the last year, we have treated forecasts and models from the experts in infectious diseases with an overblown respect. In reality, forecasts from epidemiologists are not necessarily any better than those from economists.
In fact, they are probably worse. It is a less well-funded science and pandemics are so rare they are hardly ever tested in the real world (we can judge the accuracy of economic models all the time, but epidemiological ones only once in a generation).
If necessary, set up an equivalent of the Bank of England's Monetary Policy Committee (a Medical Policy Committee perhaps) to come up with forecasts that can be scrutinised. The chancellor doesn't panic at every forecast of doom; he would be very busy if he did. Neither should the health secretary.
4. Get business to adapt
Between them, the Treasury and the Department of Health need to make sure companies can cope with an economy where the virus may flare up again at any moment. Hybrid home and office working may be here to stay, but that will require changes to employment legislation.
Companies need to know whether they are allowed to insist on vaccination or not. Business rates may need to be reformed for companies that are only open part of the time. Many companies may need to redesign the way they operate permanently, and the sooner that happens the better.
5. Keep investing in vaccines
The UK did well researching and licensing vaccines and getting them delivered rapidly. We have started ramping up vaccine production, with new factories and a new Vaccine Manufacturing and Innovation Centre in Oxfordshire built. Keep going.
With challenge trials – now finally allowed in the UK, ahead of most countries – we could have had the vaccines six months earlier and with the production facilities in place we could have been inoculated by last Christmas.
Next time around, we should aim to have a vaccine in 100 days and have jabs in arms in 200. Lives would be saved and far less damage done to the economy.
Matthew Lynn is a columnist for Bloomberg, and writes weekly commentary syndicated in papers such as the Daily Telegraph, Die Welt, the Sydney Morning Herald, the South China Morning Post and the Miami Herald. He is also an associate editor of Spectator Business, and a regular contributor to The Spectator. Before that, he worked for the business section of the Sunday Times for ten years.
He has written books on finance and financial topics, including Bust: Greece, The Euro and The Sovereign Debt Crisis and The Long Depression: The Slump of 2008 to 2031. Matthew is also the author of the Death Force series of military thrillers and the founder of Lume Books, an independent publisher.