Small business owners: don't duck the need to raise prices
Many small businesses worry about passing on costs, but soaring inflation makes it a matter of survival, says David Prosser.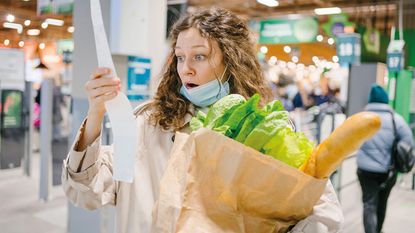 (Image credit: © Elena Shishkina / Alamy)
Soaring inflation gives small businesses a real headache. Their own costs are increasing sharply, particularly since smaller businesses are rarely in a strong position to drive a hard bargain with suppliers. But they are nervous about passing on those costs to customers by raising prices – fearing that doing so could lose them business.
However, with inflation now running at 7% in the UK – and tipped to go higher – small business owners cannot afford to ignore this problem. Unless your business operates with unusually wide profit margins, cost increases of this scale will quickly tip you into the red unless you take action.
Know where you stand
The first step is to make a detailed analysis of where your business stands. What are your costs today and how will that change in the weeks and months ahead? For example, do you have contracts with suppliers coming to an end that will have to be renewed at higher prices? As for your own customers, are they locked into contracts with you at a fixed price? Where are your profit margins right now, and where are they headed?
Subscribe to MoneyWeek
Subscribe to MoneyWeek today and get your first six magazine issues absolutely FREE
Get 6 issues free
Sign up to Money Morning
Don't miss the latest investment and personal finances news, market analysis, plus money-saving tips with our free twice-daily newsletter
Don't miss the latest investment and personal finances news, market analysis, plus money-saving tips with our free twice-daily newsletter
This analysis may establish that you can afford to hold your prices without falling into loss. If you're lucky enough to be in this position, it could provide a crucial competitive advantage. But if not, don't be afraid to consider putting prices up. It is important to look at what rivals are doing in order to remain as competitive as possible, but ultimately, you have to be able to cover your business's costs.
The key to raising prices is to be open and honest. Contact your regular customers to tell them when you will be increasing your prices (ideally giving a decent notice period), how much more you're expecting them to pay, and, crucially, why you're doing this. The more information you can give about how your own costs are rising, the better. Thank them for their loyalty and explain your situation.
That said, explaining is not the same thing as apologising. If you're raising your prices in order to ensure your business can continue operating profitably, you have no need to say sorry. Customers may have to think about whether they can afford to continue doing business with you, but if you're candid with them, they will understand why you're asking them to pay more.
Cushion the blow
Equally, there may be steps that you can take to cushion the blow. Is there something affordable you can offer alongside the price rise – a free upgrade in service, perhaps, or a temporary discount on another product? If cash flow is an issue for your business, could you offer cheaper terms to customers who settle their invoices faster?
Similarly, is it possible to offer greater value to customers in some other ways? Bundling can be one good option that may even expand your business. If you're increasing the cost of one product or service that customers buy from you, could you offer them a bundled deal that brings down the total cost of buying several of these? This will actually increase your sales.
A variation on this theme is to look again at how you price for volume. Many businesses offer discounts to customers who buy in bulk, both for products and services. You may be able to continue offering customers their current price if they are prepared to increase their orders, assuming your business's own costs are reduced in these circumstances.
The opposite approach can also work. For customers on tight budgets, it may be possible to offer a reduced service that reduces your costs but doesn't require them to pay higher prices. Over time, as their position improves, they may be able to afford the cost of upgrading to additional product features and services.
Another option could be to offer temporary fees pegged to particular costs that hit your business disproportionately. For example, if your business is a heavy user of fuel, you could introduce a surcharge on your normal prices, explaining to customers that it will be payable only for as long as petrol prices remain elevated.
The aim is survival
Finally, it is crucial to accept that increasing your prices may result in the loss of some customers. If so, don't take it personally – given that everyone is affected by rising inflation, there will inevitably be customers who just don't feel able to stay with you if prices rise. This is still better than you continuing to sell to them at a price that loses you money.
Indeed, while many businesses see increasing customer numbers and revenues as key objectives, this has to be done profitably. Your business will survive making a small profit on lower sales. By contrast, making a loss on larger revenues will eventually kill it.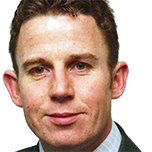 David Prosser is a regular MoneyWeek columnist, writing on small business and entrepreneurship, as well as pensions and other forms of tax-efficient savings and investments. David has been a financial journalist for almost 30 years, specialising initially in personal finance, and then in broader business coverage. He has worked for national newspaper groups including The Financial Times, The Guardian and Observer, Express Newspapers and, most recently, The Independent, where he served for more than three years as business editor.