The best ways to hire staff in these uncertain times
Taking on permanent staff for your business comes with risks, but there are alternatives says David Prosser.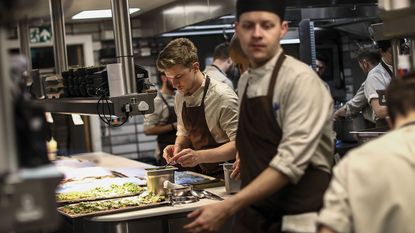 (Image credit: © Simon Dawson/Bloomberg via Getty Images)
Many small businesses face the same dilemma: improved performance since an easing in the Covid-19 crisis has lifted confidence and encouraged expansion – but committing to investment in growth is difficult at this time. Around 40% of small and medium-sized enterprises want to hire new staff before the end of March, but almost two-thirds are worried about spiralling inflation, according to recent research by Barclaycard.
These are uncertain times for many business owners. If they hire new permanent employees to take advantage of growth opportunities, will they regret that decision in a few months' time? If taking on new staff doesn't drive revenue growth quickly enough, firms may struggle to cope with cost pressures. The worst-case scenario is they end up having to lay off new hires, with all the expense and stress that cutting jobs entails.
But taking on a permanent member of staff is not the only way to expand your business's capacity. Several alternatives will give you more flexibility.
Subscribe to MoneyWeek
Subscribe to MoneyWeek today and get your first six magazine issues absolutely FREE
Get 6 issues free
Sign up to Money Morning
Don't miss the latest investment and personal finances news, market analysis, plus money-saving tips with our free twice-daily newsletter
Don't miss the latest investment and personal finances news, market analysis, plus money-saving tips with our free twice-daily newsletter
Don't plan for the long term
Hiring contractors could be a good option. If you have a specific piece of work that needs doing, with limited capacity in-house, a contractor could help you bridge the gap. You hire them for the duration of the project, with no commitment to extend the contract once the work is complete.
This approach has cost advantages as well as providing agility. You agree a fee for the work that needs doing, but you are not usually expected to cover the cost of additional benefits or to give contractors paid holidays. Just make sure you understand the IR35 tax rules, which prevent companies hiring contractors who are really just operating as employees.
Another possibility is to take on employees on fixed-term contracts. You'll typically need to pay these staff in the same way as your other employees (and to pay employers' National Insurance), but you bring them in a for a set period, depending on the visibility you have of your pipeline of work. When the picture becomes clearer, you can decide whether to offer more permanent roles.
Freelancers can also give your business greater flexibility to cope with unpredictable workflows. You would typically hire them on a more ad hoc basis than contractors, paying them for one-off tasks as and when these come up. It makes sense to build relationships with a bank of trusted freelancers that you can turn to when needed, but you could also look on sites such as PeoplePerHour or Freelancer.
Internships are another solution. These workers come in for short periods in order to secure experience that will help them in their chosen careers. You will need to think carefully about what you will pay such staff – some employers offer internships with no pay at all, while others choose to remunerate them. Paying nothing could be considered exploitative, particularly if interns are helping your business increase its revenues by expanding its capacity.
Alternatively, think about outsourcing work to another business. This model can work well if there are elements of your business that don't justify taking on staff of your own, but still need delivering. Paying a third-party supplier to do this work on your behalf will give you the flexibility you need.
It's also worth considering part-time employees. These will be less costly, and offering such roles can be a good way to access a wider pool of talent.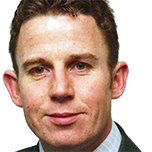 David Prosser is a regular MoneyWeek columnist, writing on small business and entrepreneurship, as well as pensions and other forms of tax-efficient savings and investments. David has been a financial journalist for almost 30 years, specialising initially in personal finance, and then in broader business coverage. He has worked for national newspaper groups including The Financial Times, The Guardian and Observer, Express Newspapers and, most recently, The Independent, where he served for more than three years as business editor.