How your business should tackle the annual investment allowance – the "yo-yo tax"
Approach the government's fast-changing schemes to encourage business investment with caution, says David Prosser.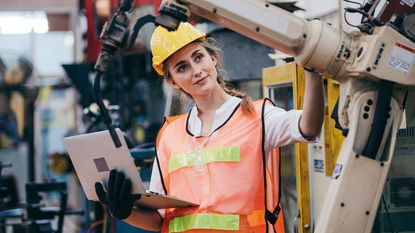 (Image credit: © Getty Images/iStockphoto)
Accountants have nicknamed the annual investment allowance (AIA) the "yo-yo tax" because it has moved up and down so often. Last month's budget was no exception. Chancellor Rishi Sunak announced that rather than falling to £200,000 a year from January as previously expected, the AIA will now be maintained at £1m until 31 March 2023.
The higher AIA now comes to an end on the same day as the "super-deduction", which the chancellor introduced earlier this year. The two schemes, both designed to encourage businesses to invest more, will now operate in tandem for the next 15 months or so. The schemes work in a similar way, but with subtle differences, so it is important for businesses to work out how to make the best of them.
The basic idea with both is that when you invest in something for your business – new plant or machinery, say – you are entitled to subtract the cost of this investment from the pre-tax profits that you declare to HM Revenue & Customs. It will then charge you corporation tax on the lower figure, with the tax saving lowering the total cost of your investment.
Subscribe to MoneyWeek
Subscribe to MoneyWeek today and get your first six magazine issues absolutely FREE
Get 6 issues free
Sign up to Money Morning
Don't miss the latest investment and personal finances news, market analysis, plus money-saving tips with our free twice-daily newsletter
Don't miss the latest investment and personal finances news, market analysis, plus money-saving tips with our free twice-daily newsletter
How much can you save?
With the AIA, assuming that you spend £1m on new machinery, your pre-tax profit will be adjusted down by the same amount. With corporation tax at the current rate of 19%, that reduces your tax bill by £190,000. So you're effectively investing £1m at a cost of £810,000. The super-deduction is more generous because it offers 130% relief. Invest £1m and you can take £1.3m off your pre-tax profits. That brings your tax bill down by £247,000, so your £1m investment costs only £753,000.
This makes it a good idea for businesses to make use of the super-deduction before turning to the AIA. Unlike with the latter, there is no limit on how much investment you claim the super-deduction for. But the rules on qualifying assets are less generous. For example, you can't normally claim the relief if you're investing in second-hand assets rather than brand-new items. And if you're leasing equipment, rather than buying it outright, you may not be able to use the super-deduction. In both cases, you may still have access to the AIA.
The other wrinkle is that the super-deduction is due to disappear just as the main rate of corporation tax in the UK increases from 19% to 25%. More cynical analysts say the only reason the Treasury introduced the super-deduction was to deter companies from putting off investment until after the tax increase, when the AIA effectively becomes more valuable. It is probably no coincidence that in cash terms, the value of the super-deduction is almost identical to the value of the AIA once the new corporation tax comes into play.
Note, however, that small businesses with profits below £50,000 a year will continue to pay corporation tax at only 19%, and those with profits between this level and £250,000 won't pay the full 25%. For these firms, the super-deduction is a real bonus, since their lower tax rates mean the AIA won't become more generous.
Getting the best out of the system will therefore depend on the size of your firm, the timing of the investments you are planning, and the nature of those investments. A broad range of assets can qualify, from computing equipment to heavy machinery, but if unsure, take advice from an accountant.
Finally, don't forget about research and development (R&D) credits, which your business may also be entitled to if it invests in innovative projects in science and technology. For small and medium-sized businesses, these credits are even more valuable than the super-deduction: you can set 230% of the cost of this investment against your tax bill.
Too few businesses take advantage of the R&D tax-credit scheme, because they think it is only available to specialist companies conducting breakthrough research. In fact, it is open to any company developing some sort of scientific or technological advance, including work on how the business produces a product or service, as well as the product or service itself. The innovation does not even have to prove successful. Again, if you're in any doubt about your firm's eligibility, take advice so you don't miss out. There are specialist firms that offer advice on claiming R&D credits, but they often want a cut of the proceeds. Speak to your accountant in the first instance.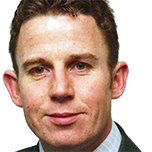 David Prosser is a regular MoneyWeek columnist, writing on small business and entrepreneurship, as well as pensions and other forms of tax-efficient savings and investments. David has been a financial journalist for almost 30 years, specialising initially in personal finance, and then in broader business coverage. He has worked for national newspaper groups including The Financial Times, The Guardian and Observer, Express Newspapers and, most recently, The Independent, where he served for more than three years as business editor.