Brexit: a bumpy beginning for small businesses exporting to the EU
Small businesses trading with the EU have struggled since the Uk officially left the EU at the turn of the year. David Prosser outlines the key problems they are facing.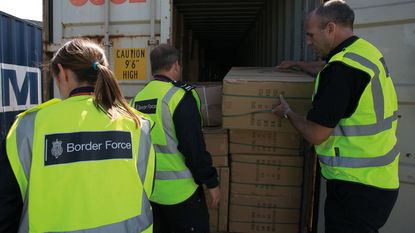 (Image credit: © Matt Cardy/Getty Images)
F
ive weeks into the new trading arrangements between the UK and the European Union, many owners of small and medium-sized enterprises (SMEs) are still struggling to get to grips with the new system.
The volume of exports going through British ports to the EU fell by 68% last month compared with volumes in January last year, according to a survey by one trade body, the Road Haulage Association (although the government disputes this figure).
Subscribe to MoneyWeek
Subscribe to MoneyWeek today and get your first six magazine issues absolutely FREE
Get 6 issues free
Sign up to Money Morning
Don't miss the latest investment and personal finances news, market analysis, plus money-saving tips with our free twice-daily newsletter
Don't miss the latest investment and personal finances news, market analysis, plus money-saving tips with our free twice-daily newsletter
The UK's largest exporters have the resources and scale to cope with short-term disruption and to absorb additional costs. However, for some smaller businesses, the problems are so serious that they could make EU trade unviable. The challenge is not simply new systems and procedures; many additional costs are here to stay.
One key problem is VAT. As the UK is no longer part of the single EU VAT area, the sales taxes due on British exports are now collected by each country. The buyer has to settle the bill upfront, adding to the cost of the goods.
It is not just the cost of VAT for buyers that risks making exporters' goods uncompetitive. They must also deal with the additional administrative expense of registering for VAT in all the EU jurisdictions to which they sell; in countries where sales are low, the hassle may not be worthwhile, with some small businesses suspending exports as a result.
Another concern is that while small businesses were told the trade agreement with the EU was tariff-free, the description only applies to products manufactured in the UK for sale to the EU.
Goods that UK businesses import from non-EU nations for sale into the bloc do now attract tariffs. This is a headache for industries such as fashion, for which manufacturing costs in the UK are often too high.
Moreover, understanding which goods fall foul of this system is not straightforward. Complex rules of origin apply: goods that have been substantially altered in the UK before being resold to the EU may still count as manufactured in this country, in which case there are no tariffs to worry about. But exporters have to work this out on a case-by-case basis.
Shipping costs are rising
Logistics businesses and couriers on the front line of dealing with the new arrangements are suffering delays and extra costs as goods are held up at the border or turned away by buyers asked to pay fees and taxes. As a result, these firms are raising their shipping costs, squeezing exporters further.
In addition to difficulties that affect all UK businesses exporting to the EU, there are also sector-specific problems. British food manufacturers, for example, have discovered they now need a health certificate to sell some products.
The £180 document is needed for each retail order shipped, even though the value of some of those orders will be far below this figure. And special rules apply to businesses based in Northern Ireland.
The bad news is that while there are ways to deal with many of these problems, each solution carries its own costs. For example, it makes sense for SMEs to work with specialist third-party customs agents, who will ensure paperwork is in order to minimise cost and delays. But these agents' services are hugely in demand and come at a price.
Alternatively, some exporters are now looking at opening subsidiary businesses inside the EU to handle their sales inside the bloc. This can be an effective way to avoid many of the taxes and duties now payable.
Still, it will require companies to rent new space and navigate EU employment laws and regulation. And in addition to the extra cost of such operations, many businesses fear this would mean laying off staff in the UK.
In other words, there are no simple solutions. Small businesses are going to have to make a hard-headed assessment of the sales they make to each EU country in order to assess whether it is worth continuing to export there.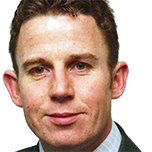 David Prosser is a regular MoneyWeek columnist, writing on small business and entrepreneurship, as well as pensions and other forms of tax-efficient savings and investments. David has been a financial journalist for almost 30 years, specialising initially in personal finance, and then in broader business coverage. He has worked for national newspaper groups including The Financial Times, The Guardian and Observer, Express Newspapers and, most recently, The Independent, where he served for more than three years as business editor.