Care home fees rise 10%: how to save on care costs
Nursing home fees have soared by 10% over the past year, meaning the average weekly cost is now £1,176, or an eye-watering £61,152 a year. But there are ways to keep the bill down - we reveal how.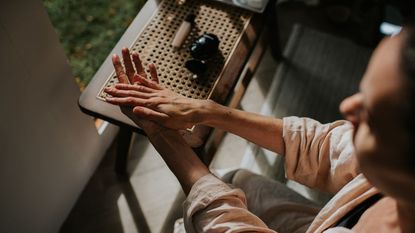 (Image credit: © Getty images)
Many of us will need care at some point in our life. And before that happens, many of us will be involved in arranging care for a loved one, navigating an expensive and complicated system.
According to the Office for National Statistics (ONS), there are an estimated 360,792 care home residents in England. This number is expected to grow, due to an ageing population.
But how much is the cost of care, is it possible to reduce the bill, and is there any government support to keep the costs down?
Subscribe to MoneyWeek
Subscribe to MoneyWeek today and get your first six magazine issues absolutely FREE
Get 6 issues free
Sign up to Money Morning
Don't miss the latest investment and personal finances news, market analysis, plus money-saving tips with our free twice-daily newsletter
Don't miss the latest investment and personal finances news, market analysis, plus money-saving tips with our free twice-daily newsletter
Soaring care costs
We all know about the cost of living crisis, and how inflation has hiked the cost of a wide range of goods.
But high inflation has also had an impact on the cost of nursing homes and residential homes - which were already very expensive to start with.
Over the past year, the average weekly fee for a residential home has increased by 10%, from £889.80 to £979.75, according to the ONS's price comparison tool. Nursing home costs have also soared by 10%, from £1,069.12 a week to £1,176.20.
This means the average annual bill for someone living in a nursing home is now £61,152, almost twice as much as the average salary.
"These figures will strike fear into the heart of many households and are simply unaffordable for many families," says Alice Guy, head of pensions and savings at Interactive Investor.
Helen Morrissey, head of retirement analysis at Hargreaves Lansdown, agrees, saying:
"Sky-high inflation has stretched our budgets to their limits and while we can economise in some areas there are others, such as care, where it's harder to cut back. These services are already expensive and while many families can bear the costs over the short term, if a loved one needs care over a longer time period, then the financial pressure can really mount and put budgets under unbearable pressure."
Work out what state support you're entitled to
In order to try and keep your care costs down, the first step is to work out exactly how much state support you are entitled to. Unfortunately, this is far from a simple task. It can be very difficult to understand how the funding system works, especially when the government regularly announces that it is overhauling the system but then does a U-turn or delays it (more on that later).
If your local council carries out a care needs assessment and says you need a care home place, it will do a means test to work out how much you must contribute towards the cost. This takes into account your income and capital, such as savings and pensions. Some types of income, such as money from certain disability benefits, are ignored in the means test.
Your home is not included in the means test if you receive care and support at home or if you go into a care home on a short-term or temporary basis. If you move into a care home permanently, your home will not be included if your partner - or, in certain circumstances, a relative - still lives there.
Currently, in England, if your capital is above £23,250 you're likely to have to pay your care fees in full. If your capital is between £14,250 and £23,250 you'll get some help from the local council, but you'll need to contribute towards the fees. If it's less than £14,250, you'll pay a small amount from your income that was included in the means test, and the council pays the rest.
The means test also takes into account a "personal expenses allowance" (PEA). This refers to the amount you must be left with after contributing to the care costs. The PEA must be at least £25.65 per week.
Free funding from the NHS
If your care needs are primarily health-based, you may qualify for free care, regardless of your income and capital. This is known as NHS continuing healthcare (CHC), which is arranged and paid for by the NHS. The funded package can be provided in a hospital, care home or a person's own home.
However, many people are unaware of CHC, and even when told they could qualify it can be stressful and time-consuming trying to secure the funding. In some cases, it can take years.
According to official figures, only one in five (21%) CHC assessments were approved for CHC funding between January and March this year.
Lisa Morgan, partner at the law firm Hugh James, tells MoneyWeek: "Families can ask for NHS continuing healthcare assessments. However, the process is complex and hard to navigate. Health authorities across England and Wales continue to incorrectly assess individuals' needs, leading to a huge financial burden to pay for nursing home costs. All too often, individuals and their families are needlessly forced to sell their homes and other assets or investments to pay for care.
"If you are unhappy with a decision, families can appeal to overturn the decision. Health authorities have refunded more than £400m in wrongly paid care home fees."
How to ensure you don't pay over the odds
It's often a good idea to get some expert advice when working out whether you have to pay for your own long-term care, and there are specialist independent financial advisers who focus on care-home fees.
These advisers can guide you through the immensely complicated means test, and help figure out if you're eligible for certain state-funded services.
You can look for an adviser that specialises in this area via STEP, a global professional body that helps families plan for their futures.
If you do have to pay for your own care costs, bear in mind you may be able to negotiate.
About a third of care home residents pay for their own fees, according to the ONS. These self-funders typically pay a much higher rate for their care-home place than a local authority does, so there could be room to negotiate.
Visit several care homes to get a feel for the services they offer as well as the fees. There may also be particular care homes, or bursaries, for certain occupations, so make sure you explore all options.
Care home fees are often dependent on the location, so you could make savings by choosing a home further away from you that's in a cheaper area. However, you'll need to weigh up whether you want to live in that area and how easy it will be for loved ones to visit.
Once you've chosen a home, ensure you receive and sign a formal contract that clearly sets out your rights. Most homes will require a weekly or monthly fee, but it's common to find hidden charges added at short notice, either for fee increases or extras, so be vigilant.
Immediate needs annuities
If you need a regular income to pay for care, an immediate needs annuity (also known as a care annuity or an immediate need care fee payment plan) could be worth looking at.
In exchange for a lump sum, the annuity pays a tax-free income directly to the care provider.
It pays the income regardless of how long you live for, like a pension annuity.
An immediate needs annuity could be suitable if you need to pay for care immediately, you want peace of mind that the fees will always be paid for, you have the money available to buy the annuity, and there is no prospect of qualifying for free care via CHC.
People often pay for the plan by taking out an equity release scheme or downsizing their home.
Morrissey points out that given the current high inflation, an immediate needs annuity that increases in line with inflation could be a wise choice.
How are care fees changing?
While there have not been any significant changes in England to paying for care, in Wales, the Welsh government has implemented changes that have made a real difference to many people.
In Wales, the point at which people have to pay the full cost of care has nearly doubled since 2016, rising to £50,000. In England it's remained at £23,250.
There have been plans to reform the way people pay for care in England but they have been repeatedly delayed or watered down. A total lifetime cap of £86,000 was due to be introduced, but this will only cover care costs, not daily living costs like accommodation, food, entertainment or utility bills. It was supposed to take effect in October 2023, but it has been delayed until October 2025.
Meanwhile, new rules are expected in 2025 that mean households who own assets worth between £20,000 and £100,000 will receive some support towards care home fees. If you have less than £20,000 in assets, you will not have to pay for care from your assets but may have to pay fees from your income.
Ruth is passionate about helping people feel more confident about their finances. She was previously editor of Times Money Mentor, and prior to that was deputy Money editor at The Sunday Times.
A multi-award winning journalist, Ruth started her career on a pensions magazine at the FT Group, and has also worked at Money Observer and Money Advice Service.
Outside of work, she is a mum to two young children, a magistrate and an NHS volunteer.