How my stock trading tips fared in 2021
Successful bets have included construction group Morgan Sindall and US housebuilder DR Horton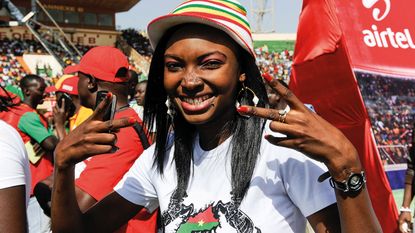 (Image credit: © Alamy)
While the US and UK markets rose steadily in 2021, several sectors suffered great volatility, leading to some painful reversals for this column. But the wins outnumbered the losses, with the current profits on my ongoing positions more than offsetting the losses on the tips that had to be closed.
Tips carried forward
I started 2021 with ten tips. There were five longs: ITV, homebuilder Bellway, transport group National Express, pub operator Mitchells & Butlers and Norwegian Cruise Line. The five shorts comprised electric-lorry maker Nikola, online-furniture retailer Wayfair, Twitter, Ocado and health-insurance broker eHealth.
Except for ITV, all of these were closed. In issue 1038 I closed Bellway, Twitter and Wayfair, with Bellway making a profit of £750 and Twitter and Wayfair making losses of £990 and £161 respectively. Mitchells & Butlers was closed in issue 1040 at a profit of £1,644. Then eHealth was closed in 1046 at a profit of £880. I closed National Express in 1054 at a profit of £1,074.
Subscribe to MoneyWeek
Subscribe to MoneyWeek today and get your first six magazine issues absolutely FREE
Get 6 issues free
Sign up to Money Morning
Don't miss the latest investment and personal finances news, market analysis, plus money-saving tips with our free twice-daily newsletter
Don't miss the latest investment and personal finances news, market analysis, plus money-saving tips with our free twice-daily newsletter
In 1060 I closed Nikola and Ocado, with Nikola making a profit of £1,099 and Ocado yielding £337. Norwegian Cruise Lines was closed in issue 1064 at a profit of £330.Counting ITV, which I think you should take profits of £1,116 on, eight of the closed positions made a profit and two made a loss, with net profits of £3,864, down slightly from the profit levels at the end of 2020. In addition to the trades taken forward from 2020, I made 20 recommendations. Five (interdealer broker TP ICAP, US care-home specialist Ensign Group, American homebuilder PulteGroup, Royal Mail and pub chain JD Wetherspoon) weren't triggered, and I now suggest you cancel all of them. Of the remaining 15, seven were closed.
Tips closed this year
My DoorDash short, which I tipped in issue 1034, was closed in issue 1040 at a loss of $960, thanks to a temporary surge in the food-delivery app's price. My decision to short videogame retailer GameStop, which I tipped in issue 1036, was not a success (see box below) and was closed in 1042 at a loss of £1,000.
My Snowflake short, from 1038, was covered in issue 1074, making a loss of £245. My suggestion that you short hydrogen fuel-cell car company Plug Power, made in 1042, was closed in 1076 for a profit of £38. My decision to plunge back into shorting bitcoin in issue 1046 proved to be a case of third time unlucky. I closed the position in 1074 for a loss of £950. In 1048 I suggested going long on online-trading specialist Plus500. But this proved a mistake. The position was closed on 1080 at a loss of £563. In 1054, I couldn't resist a bet against Tesla, which went wrong. The position was closed in 1076 with a loss of £990. Overall losses on the closed tips were £4,670.
Open positions in the money
The performance of the closed positions may seem poor, but those that are still open did very well, with six out of the eight making money. In terms of the long positions, US homebuilder DR Horton, which I tipped in issue 1040, has benefited from the US housing boom and is currently at $105, making a profit of £1,350.
Construction firm Morgan Sindall, tipped in 1044, is at 2,425p. It has earned £1,478, making it my most profitable recommendation of the year. The company has enjoyed a surge in orders over the past year. Wealth manager Rathbone Brothers, tipped in 1072, is at 1,972p, which puts it £88 in the red.
African mobile phone company Airtel Africa, tipped in 1074, is at 128p, so it is making £1,200, mainly thanks to a surge of investment from outside investors keen to play the fast-growing African mobile market. Supermarket J Sainsbury, tipped in 1076, is at 276p, so it is losing £117.
My open short tips are also doing well. US cinema chain AMC Entertainment Holdings, one of the "meme stocks" I tipped as a short in issue 1056, is at $24.45, making a profit of £986. Remote-medicine company Teladoc, which I suggested shorting in 1066, is currently at $88, putting it £728 in the black.
Overall, my open longs are making a profit of £3,823 and my shorts £1,714, for a combined profit of £5,537 – which is bigger than the losses sustained from this year's closed positions.
Trading techniques: what I learnt in 2021
Be careful when dabbling in "meme" stocks
A key theme of 2021 has been "meme" stocks. People on online forums piled into shares in order to squeeze institutional short sellers, causing the shares to rocket far beyond any rational value. In theory, this created shorting opportunities. But as I found out with GameStop, just because a share is overvalued doesn't mean that it can't go even higher.
Avoid Tesla
Elon Musk's company has been a favourite of short sellers, due to the sky-high valuation and his eccentric behaviour. However, he's made a career of defying the sceptics and seems to have created a company that has genuinely disrupted the car industry. With all of my short tips having ended badly, it's time to throw in the towel and look for new plays.
Catalysts and valuation can be a great combination
As the past decade has shown, a cheap valuation is no guarantee that a share will do well. Still, if you can buy a share that is both cheap and likely to do well in the near future, then your chances of success are much improved, as my success with National Express and Morgan Sindall, both of which have benefited from bullish developments in their sectors and the overall market, has shown.
Stop-losses are important
Having to close a position because you've triggered a stop-loss on either the upside or the downside can be frustrating – especially if the price subsequently moves in your favour. But it can also protect you from an even more painful loss, especially if you are shorting a share, in which case your losses are theoretically unlimited. While my tip to short GameStop cost £1,000, if I hadn't recommended that you automatically cover the position, you would have faced a loss of £5,800.
Matthew graduated from the University of Durham in 2004; he then gained an MSc, followed by a PhD at the London School of Economics.
He has previously written for a wide range of publications, including the Guardian and the Economist, and also helped to run a newsletter on terrorism. He has spent time at Lehman Brothers, Citigroup and the consultancy Lombard Street Research.
Matthew is the author of Superinvestors: Lessons from the greatest investors in history, published by Harriman House, which has been translated into several languages. His second book, Investing Explained: The Accessible Guide to Building an Investment Portfolio, is published by Kogan Page.
As senior writer, he writes the shares and politics & economics pages, as well as weekly Blowing It and Great Frauds in History columns He also writes a fortnightly reviews page and trading tips, as well as regular cover stories and multi-page investment focus features.
Follow Matthew on Twitter: @DrMatthewPartri