Virgin Money boosts easy access ISA rate to 5.06%
Virgin Money has upped the rate on its easy access ISA to 5.06% - find out how to open it and how it compares to the rest of the market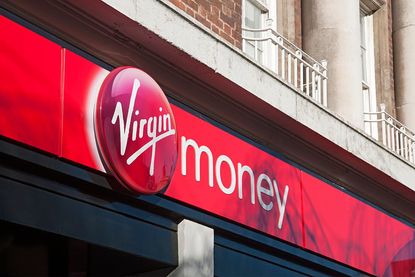 (Image credit: Loop Images / Contributor)
Cash ISA rates have been creeping up in recent weeks, with a number of providers increasing theirs.
Many are now hitting the 5% mark for the first time; according to the Moneyfacts rate tracker, which goes back to 2016, easy-access ISAs haven't hit the 5% mark in the past seven years.
Virgin Money boosted the rate on its cash e-ISA on 18 October- the first time since the product launched on 4 October - up from 4.91% to 5.06% AER, making it one of the top cash ISA rates from a major player available on the market right now. The rate will be available to both new and existing customers.
Subscribe to MoneyWeek
Subscribe to MoneyWeek today and get your first six magazine issues absolutely FREE
Get 6 issues free
Sign up to Money Morning
Don't miss the latest investment and personal finances news, market analysis, plus money-saving tips with our free twice-daily newsletter
Don't miss the latest investment and personal finances news, market analysis, plus money-saving tips with our free twice-daily newsletter
While the rate on the Defined e-ISA is not the best buy, it is only 0.2% behind the top easy-access cash ISA via Zopa.
We look at how Virgin's cash ISA works, who can get it and how it compares to the rest of the market.
How does the Virgin Money ISA work?
You can open the Virgin Money ISA - known as the defined e-ISA - with just £1 and your initial deposit cannot be withdrawn within the first six days of opening your account. You can pay into your account online, by cheque or in branch.
Despite the low deposit, you are restricted to a maximum of three withdrawals per year, and this ISA is not flexible. From your fourth withdrawal, the rate you earn drops to 2% AER variable.
Since the rate is variable, it could change at any time. Virgin Money has confirmed that existing customers should see the new rate reflected on their online profile, and they are also emailing existing customers about the hike (if the account was opened before the rise).
To be eligible for this ISA, you must be a UK resident aged 16 years or over.
The Virgin ISA also allows transfers. So, you can transfer any funds from a different provider to your Virgin Money ISA.
If you have cash in another ISA paying a lower rate, it would be worth transferring that in - as many people are still holding cash in low paying ISA accounts.
Currently, you can only pay into one cash ISA in the current tax year.
How do you transfer your existing ISA to Virgin Money?
If you are transferring in, always do it using a transfer form to ensure you do not lose the tax free wrapper.
You will need the details of your existing ISA at hand, for example your full name, bank provider and how much you have in savings as well as information about the Virgin Money ISA you are transferring to.
You can choose to transfer ISA funds in full or partially.
How does the Virgin Money Defined E-ISA compare to the rest of the market?
Virgin Money's Defined Access Cash E-ISA is not quite the top rate on the market right now, but if you are looking to place your money with a major provider this is the best rate and only 0.2% behind the top rate which is via Zopa.
Virgin's ISA does limit savers to three withdrawals per year, it is a 'restricted' easy-access ISA.
If you prefer greater flexibility or just want the best rate, then there are alternatives.
The top cash ISA on the market right now is Zopa, offering 5.08%. This ISA allows unlimited withdrawals and like the Virgin Money ISA, you can start saving with £1. Zopa does not permit any ISA transfers.
Another alternative is Cynergy Bank, which lets you earn 5.07% AER, with unlimited withdrawals. You can also transfer in from an existing ISA.
Cash Isas vs savings
If you are after a better rate, then easy access accounts fare slightly better.
The best easy-access savings accounts have beaten cash ISA rates since the string of base rate hikes.
The top easy-access savings account is paying 5.25% AER by Paragon Bank, but you are restricted to two withdrawals a year. For 0.19% less, you can open the Virgin ISA which permits up to three withdrawals a year, but your returns are shielded from tax, for savings up to £20,000.
So, if you're wondering what's the best home for your cash savings, an ISA could be more beneficial if you're looking to save up to £20,000, as you won't get taxed on your savings.
But, if you're simply on the lookout for the best rate for your cash and are willing to fix your money, the best one year fixed savings account is offering more than 6%.
Read more on what will suit your needs best- a savings account or an ISA?
Vaishali graduated in journalism from Leeds University and she has experience working with the likes of Leicester Mercury, Inews and The Week. She also comes from a marketing background, where she has done copywriting and content creation for businesses.
Currently writing about all things personal finance, Vaishali is passionate about finding the best deals around, whether it's the best credit cards or the cheapest personal loans, as well as sharing top money hacks to help people save and better manage their money.