Zopa launches best-buy 5.08% easy-access cash ISA
Zopa has launched a table-topping 5.08% easy access Cash ISA - how do you open it and how does it compare to the rest of the market?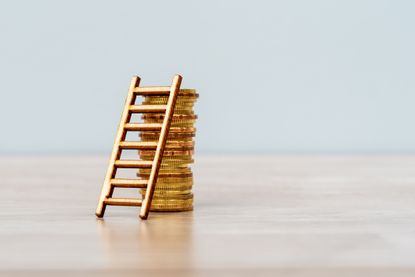 (Image credit: Nora Carol Photography)
Cash ISAs haven't been popular in recent years amongst savers due to poor rates, and even though interest rates have gone up, Cash ISA rates still lag behind some of the best savings accounts on the market.
But, Sarah Coles at Hargreaves Lansdown says, "The rapid rate rises we've seen more recently have raised the thorny issue of savings tax again. At the same time, freezing the income tax thresholds – and lowering the additional rate tax threshold – pushed more people into higher tax brackets, which cut their savings allowance overnight."
"It's why Bank of England figures are showing more people snapping up cash ISAs in recent months."
Subscribe to MoneyWeek
Subscribe to MoneyWeek today and get your first six magazine issues absolutely FREE
Get 6 issues free
Sign up to Money Morning
Don't miss the latest investment and personal finances news, market analysis, plus money-saving tips with our free twice-daily newsletter
Don't miss the latest investment and personal finances news, market analysis, plus money-saving tips with our free twice-daily newsletter
As we see competition heat up in the ISA market, the top easy-access cash ISA right now is Zopa's which has launched a 5.08% AER as of 20 October 2023- up from 4.83% AER.
Find out how to open the account and how it compares to the rest of the market.
How to open a Zopa Smart ISA
You can start saving in the Zopa Smart ISA with just £1. Open the account on the Zopa app, available on Apple and Android.
But to be eligible for the ISA, you must have a Zopa Smart Saver. If you don't already hold a Zopa Saver, you can also open this instantly online and it offers 4.54% on savings.
You must also have the following to open a Zopa Smart ISA.
Be aged 18 years or over and a UK resident
Have an active UK bank account to link to the ISA
Have no cash ISA with another provider within the current tax year
Also note, that if you have already maximised your annual £20,000 ISA allowance in the current tax year, you won't be eligible for the ISA.
Zopa does not accept any funds transferred from existing ISAs held with another provider.
How does the Zopa Smart ISA work?
Zopa works a little differently from your average ISA account. Under the Smart ISA, there are two types of pots to put your money in - an Access ISA Pot or a Fixed ISA Pot.
If you want freedom with access to your cash, then the Access ISA pot gives you a market-leading 5.08% AER return on your savings.
The Zopa Smart ISA Access Pot is flexible- so you can take out and put in money whenever you like within the same tax year and your ISA allowance will not be affected.
If you want to boost the interest earned on your savings, you can choose to put your money in a Fixed Term ISA pot. Here are the rates Zopa is offering right now:
5.61% AER on a 1 year fixed ISA
5.61% on a 2 year fixed ISA
5.37% on a 3 year fixed ISA
You can save in all of the available ISA pots at the same time and earn different rates, but you can only have up to £20,000 across all pots.
How does Zopa's Smart ISA compare to the rest of the market?
Zopa is currently offering the top rate on easy-access cash ISAs. These are the providers offering competitive rates just under Zopa on an easy-access ISA:
Cynergy Bank is offering 5.07% AER. Open the ISA with £1.
Virgin Money is offering 5.06% (but only permits up to three withdrawals per year). Open online.
Moneybox is offering 5% AER. Open this ISA on the app.
Now that the rates on ISAs are picking up, easy-access ISAs fall shortly behind a normal easy-access savings account, offering up to 5.2% on savings.
So, if you want to take advantage of the £20,000 tax wrapper, an easy access ISA is a no-brainer. Find out more on what's the best home for your savings, an ISA or savings account?
Vaishali graduated in journalism from Leeds University and she has experience working with the likes of Leicester Mercury, Inews and The Week. She also comes from a marketing background, where she has done copywriting and content creation for businesses.
Currently writing about all things personal finance, Vaishali is passionate about finding the best deals around, whether it's the best credit cards or the cheapest personal loans, as well as sharing top money hacks to help people save and better manage their money.