Easy access savings rates start to fall amid interest rate freeze - act now to bag the top rates
Providers have started to pull their top easy access rates following the Bank of England's decision to keep rates frozen at 5.25%. Act now to get the top rates.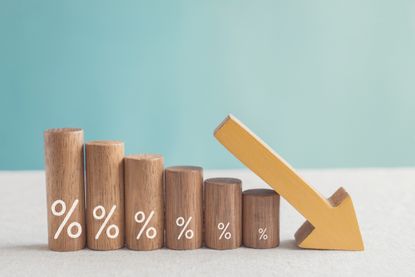 (Image credit: SewcreamStudio)
Easy access accounts have seen some of the fastest rate increases following a string of interest hikes, but are the rates on the best savings accounts starting to dwindle as the Bank of England pauses on Base rate hikes?
In the past week, some banks have started to drop their top rates and there is a chance that this trend could continue.
Over £250bn is sitting in current accounts earning little or no interest, so putting money into an easy access account makes sense with interest rates hitting over 5% on some accounts.
Subscribe to MoneyWeek
Subscribe to MoneyWeek today and get your first six magazine issues absolutely FREE
Get 6 issues free
Sign up to Money Morning
Don't miss the latest investment and personal finances news, market analysis, plus money-saving tips with our free twice-daily newsletter
Don't miss the latest investment and personal finances news, market analysis, plus money-saving tips with our free twice-daily newsletter
Easy access accounts let you withdraw your money with ease, but will these top rates stick around for much longer?
In the past couple of months, we've already seen NS&I withdraw its top one-year fixed saver after being on the market for only five weeks. Plus, HSBC also recently pulled its one-year fixed bond. Other providers have also been dropping their top fixed rates.
Find out which lenders have dropped their rates, and what to expect from the savings market.
Easy access rates pull top deals
MoneyWeek research shows that providers have this week started to pull their market-leading rates this week.
These providers have this week dropped their top deals.
Paragon Bank Double Access Saver: dropped its rate from a market-leading 5.25% AER to 5.16% AER.
Beehive Money's limited access saver rate: fallen from 5.2% AER to 5.15% AER.
The top easy access rate of 5.2% is now available via Natwest-owned Ulster Bank. But we do not know how long this will stay on the market for.
Kalpana Fitzpatrick, digital editor of MoneyWeek, says: "If you have cash earning little interest, it makes sense to snap up one of these rates to make your money work a bit harder. If a better rate comes along, then you can easily move to it, so you have nothing to lose by moving your money to the top rate now as there is no commitment to keep the account if you find a better deal."
Lenders drop fixed rate savings rates
It is not just easy access accounts getting slashed. Fixed savings accounts are also being cut.
Although the top one-year fixed savings deal is 6.05% by Union Bank of India, five one year fixed deals have dropped their rates in the past week.
Swipe to scroll horizontally
These lenders join the five one-year fixed deals that also dropped their rates a week prior. In the past week, the biggest drop was by My Community Bank with a 0.96% fall in rate- moving from nearly 6% to 5%.
Have savings rates reached their peak?
Banks have come under pressure from the regulator to up their rate and give savers a better deal, but have they now reached their peak?
Since the BoE froze interest rates at 5.25% in September, MoneyWeek research shows there have been no rate rises on one-year fixed deals since 9 October.
Sarah Coles at Hargreaves Lansdown said: "The most competitive savings rates were already on their way down when the Bank of England announced it was holding rates at 5.25% again. In most markets they had been falling since the late summer, although NS&I helped to hold up the 1-year market until early last month. However, we've seen rate cuts pick up pace since the announcement."
Coles said while this isn't the beginning of a major slide, "savings rates are likely to continue to drift south".
"If you were waiting for a good time to fix, now is the time to act, while we still have some of the most competitive savings rates for more than a decade. We can't be absolutely certain this is as good as it will get, of course, and if inflation surprises on the upside, there's still the chance the Bank of England will raise rates. If it does this, or even if the market thinks it will, then savings rates may move northwards again."
Vaishali graduated in journalism from Leeds University and she has experience working with the likes of Leicester Mercury, Inews and The Week. She also comes from a marketing background, where she has done copywriting and content creation for businesses.
Currently writing about all things personal finance, Vaishali is passionate about finding the best deals around, whether it's the best credit cards or the cheapest personal loans, as well as sharing top money hacks to help people save and better manage their money.