Transferring out of your final salary pension could cost you dear
Thinking about transferring out of a final salary pension? It could cost you a lot more than you might think, says David Prosser.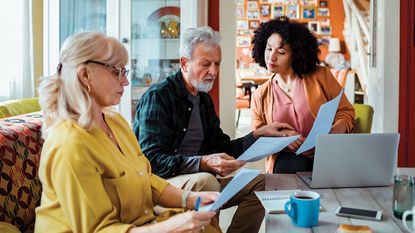 (Image credit: © Getty Images)
The soaring cost of independent financial advice on transfers out of final salary pension schemes is causing mounting concern among pension experts, who warn that affordable advice is becoming increasingly difficult to find. Savers determined to transfer cash away from a final salary pension scheme will now face a bill running into thousands of pounds.
The problem stems from the regulators' efforts to protect savers. The Financial Conduct Authority's (FCA) view is that given the guaranteed (and often very generous) benefits provided by final salary pension schemes, transferring to another type of arrangement is a bad idea for most people. Amid concern about the number of people making such transfers, the FCA now insists anyone seeking to move a pension worth more than £30,000 out of a final salary scheme takes independent financial advice on the transfer.
The regulator's aim is to stem the flow of inappropriate transfers, but for some people moving out of a final salary scheme does make sense. Transferring can be a useful part of an inheritance-tax planning strategy, for example. And in some cases, savers may be able to capture more generous benefits elsewhere; those in poor health, for instance, may have access to attractive impaired life annuities outside of a final salary plan.
Subscribe to MoneyWeek
Subscribe to MoneyWeek today and get your first six magazine issues absolutely FREE
Get 6 issues free
Sign up to Money Morning
Don't miss the latest investment and personal finances news, market analysis, plus money-saving tips with our free twice-daily newsletter
Don't miss the latest investment and personal finances news, market analysis, plus money-saving tips with our free twice-daily newsletter
The price for advice
The problem for these savers is that many firms have pulled out of this area of the financial advice market, which is fraught with regulatory controversy. Research published in March suggested the number of firms offering specialist advice on final salary pensions has fallen from around 3,000 four years ago to 1,160 today.
Fees have increased significantly over the same period. In 2020 the FCA said savers seeking transfer advice should expect to pay £3,000 to £4,000. But analysis from the actuarial consultant LCP and insurer Aviva suggests a range of £3,000 to £10,000 is more realistic; indeed, their research identified advisers charging as much as £20,000.
A costly business
More affordable advice might come with a catch. Some financial advisers are now telling savers that they will only provide transfer advice if the saver agrees to register for ongoing services from their firms. This may include investment services, with the adviser insisting that they take on the role of managing the pension once it is transferred out of the final salary scheme. For savers with the confidence and experience to manage their own money, as well as those who would prefer to shop around for the best value service, this may mean paying far more than necessary in pension charges for years.
For their part, financial advisers point out that the cost of compulsory professional indemnity insurance has risen sharply for firms still offering transfer services. The workload in advising on such transfers is also significant given the intense regulatory scrutiny of the issue.
Nevertheless, some savers may now find that the amount they will end up paying for advice completely undermines the case for transferring out. The government has said that regulators are monitoring the issue, but the desire to protect the majority of savers for whom transfers are a bad idea appears to be disadvantaging the (admitted) minority for whom the opposite is true.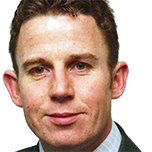 David Prosser is a regular MoneyWeek columnist, writing on small business and entrepreneurship, as well as pensions and other forms of tax-efficient savings and investments. David has been a financial journalist for almost 30 years, specialising initially in personal finance, and then in broader business coverage. He has worked for national newspaper groups including The Financial Times, The Guardian and Observer, Express Newspapers and, most recently, The Independent, where he served for more than three years as business editor.