Nationwide launches £200 switching bonus - plus a linked 8% regular saver account
Earn £377 in one year with Nationwide's new switching bonus and linked 8% savings account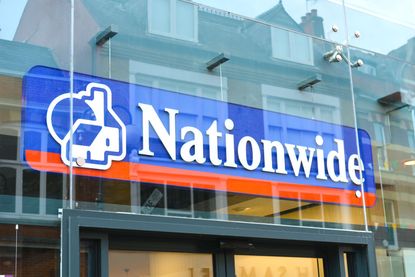 (Image credit: Getty Images)
Nationwide Building Society has brought back its highly anticipated bank switching bonus, giving you £200, plus a market leading 8% regular saver - meaning switchers could earn up to £377 by moving banks.
Nationwide's bank switching incentive is one of the highest current account switching bonuses on the market today and if you're looking for the best savings accounts, then Nationwide's 8% rate is now the best rate for regular savings accounts available right now.
The last time the high street giant offered a £200 switching incentive was in October 2022 - but these deals are often pulled fast when there is significant demand.
Subscribe to MoneyWeek
Subscribe to MoneyWeek today and get your first six magazine issues absolutely FREE
Get 6 issues free
Sign up to Money Morning
Don't miss the latest investment and personal finances news, market analysis, plus money-saving tips with our free twice-daily newsletter
Don't miss the latest investment and personal finances news, market analysis, plus money-saving tips with our free twice-daily newsletter
Nationwide's deal follows a string of other banks also launching switching incentives this month, which include TSB and Lloyds. TSB is offering switchers £150 plus up to £60 cashback over six months (a total of £210), and you can bag £175 by switching to a Lloyds Club current account, but the account comes with fees starting from £3.
But Nationwide's switch £200 deal could prove popular as the bank has been scoring points with savers over the last year with incentives like 5% cashback on grocery shopping and the £100 cash boost it gave to customers as part of a profit sharing scheme, dubbed the Nationwide Fairer Share Scheme; and while not all customers benefited on the last round, Nationwide told MoneyWeek that there may be similar payouts in the future to include a wider range of customers as part of the scheme.
The building society has also consistently increased rates on savings products.
Tom Riley, director of retail products at Nationwide, said: "We want to give people every reason to join and stay with Nationwide. We're also rewarding our current account customers with a market-leading rate of 8% AER on our Flex Regular Saver."
Here are all the details on Nationwide's new switching deal, the 8% regular savings account and how to earn £377 in the first year of opening the account.
Nationwide's £200 switching deal
You can bag £200 free cash when you switch to either a Nationwide FlexAccount, Nationwide FlexDirect account or a Nationwide FlexPlus account.
To qualify for the £200, you will need to do the following:
Switch to a Nationwide current account using the Current Account Switch Service (CASS). The switch means you have to close your old current account and all payments will be transferred to your Nationwide account, including standing orders and direct debits. This is usually done automatically via the switch service within 7 days.
Have a minimum of two active direct debits coming out of your Nationwide account.
You can open a Nationwide current account in branch, online on the Nationwide website or via its mobile banking app. When you apply for a new account, request a switch as part of your application.
Who can get the Nationwide switch bonus?
If you have already taken advantage of a Nationwide switching incentive with a sole or joint account after 18 August 2021, you will not qualify for this offer.
You will qualify if you have a joint account, but want to open a new sole account, or if you already have a sole account and you open a new joint account.
If you're an existing Nationwide current account customer who also holds a current account with a different bank provider, you can switch too. To do this, switch your current account with a different provider to your existing Nationwide current account via online banking. You will need to complete the switch within 60 days of it being requested.
How does Nationwide's 8% regular saver account work?
When you open a Nationwide current account, you also get access to the linked, market-leading 8% AER regular savings account.
The 8% rate is fixed for 12 months, after which the account will turn into an instant access account.
You must deposit money within the first 28 days of opening the account. This can be as little as 1p.
You can save up to £200 per month. There is no monthly minimum deposit.
The account permits up to three withdrawals. On your fourth withdrawal, the rate on the account will drop to 2.15% AER variable.
You are eligible to open the regular saver if you hold one of the following current accounts: FlexPlus, FlexDirect, FlexAccount, FlexStudent, FlexGraduate, FlexBasic or FlexOne.
You must be aged at least 16 years or older to open the saver.
How can I earn £337 by moving to Nationwide?
Providing you qualify for the switch bonus and maximise the £200 regular saver allowance, you could actually bag a total of £337 by moving to Nationwide in the first year of opening the account depending on which current account you pick.
If you save £200 in the saver on the first day of each month, you will earn £104 over the year.
But, if you open the Nationwide FlexDirect account, you can also earn 5% AER on bank balances up to £1,500, fixed for 12 months.
To qualify, you will need to pay in at least £1,000 per month. After 12 months the rate will drop to 1% AER.
If you take advantage of Nationwide's switching offer (£200), save £200 per month in the 8% regular saver and keep a balance of £1,500 in the Nationwide FlexDirect account for one year, you could earn £377.
Vaishali graduated in journalism from Leeds University and she has experience working with the likes of Leicester Mercury, Inews and The Week. She also comes from a marketing background, where she has done copywriting and content creation for businesses.
Currently writing about all things personal finance, Vaishali is passionate about finding the best deals around, whether it's the best credit cards or the cheapest personal loans, as well as sharing top money hacks to help people save and better manage their money.