Section 75 refunds: protection for your credit card purchases
Under Section 75 of the Consumer Credit Act 1974, your credit card can give you extra protection when the goods or services you buy fall short of your expectations. Ruth Jackson-Kirby explains how it works.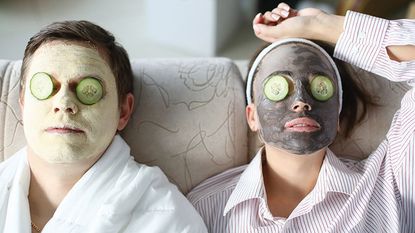 (Image credit: © Getty Images/iStockphoto)
The amount of money we are putting on our credit cards is steadily increasing as we seek to spread our rising expenses. But are you aware of the extra protection your credit card provides?
Under Section 75 of the Consumer Credit Act 1974, your credit-card provider is "jointly and severally liable" for your purchases. In practice this means that if you pay for something with your credit card the lender is just as liable as the company you made the purchase from if something goes wrong.
That means if the item you buy is faulty, broken or doesn't arrive you can turn to your credit-card provider as they are legally required to help. It also covers services bought with a credit card such as flights, accommodation or a spa treatment. If the service isn't provided your lender has to help rectify the matter.
Subscribe to MoneyWeek
Subscribe to MoneyWeek today and get your first six magazine issues absolutely FREE
Get 6 issues free
Sign up to Money Morning
Don't miss the latest investment and personal finances news, market analysis, plus money-saving tips with our free twice-daily newsletter
Don't miss the latest investment and personal finances news, market analysis, plus money-saving tips with our free twice-daily newsletter
You don't even need to have paid the full bill for the item with your credit card. If you paid a deposit of more than £100 or less than £30,000, then your lender is liable to help.
For example, let's say you buy a £20,000 car. You put a £500 deposit on your credit card and pay the rest directly from your bank account. Then the car dealership goes bust before you get your car. You can seek a refund under Section 75 from your credit card provider.
Exceptions to the Section 75 rule
However, there are limitations to your Section 75 protection. There must be a direct transaction between you and the retailer. If you pay via PayPal or Google Wallet, then you may not be covered by Section 75. That's because you actually paid PayPal and they passed the money on to the retailer. The exception to this with PayPal is if the online store you are using relies on PayPal to process card payments. The way to tell the difference is that if you don't have to log into your PayPal account you may be covered by Section 75.
The same exclusion applies if you buy via a third-party seller such as a travel agent or through Amazon Marketplace. You also won't be covered by Section 75 if you use a "buy now, pay later" service such as Klarna. You must also have paid for an individual item and not several things from one retailer that add up to more than £100. And you can't get Section 75 protection if you withdrew cash with your credit card and then used the cash to buy something.
If you are covered by Section 75 and something goes wrong, in most cases it will be easier to sort out the problem with the retailer first – but you are not obliged to do so. Keep a record of all communication and contact your credit card provider. They will want to know all the details of the transaction, why you want to make a claim and why you are turning to them rather than the retailer.
If your Section 75 claim is rejected, or it hasn't been resolved in eight weeks, you can take your complaint to the Financial Ombudsman.
Ruth Jackson-Kirby is a freelance personal finance journalist with 17 years' experience, writing about everything from savings and credit cards to pensions, property and pet insurance.
Ruth started her career at MoneyWeek after graduating with an MA from the University of St Andrews, and she continues to contribute regular articles to our personal finance section. After leaving MoneyWeek she went on to become deputy editor of Moneywise before becoming a freelance journalist.
Ruth writes regularly for national publications including The Sunday Times, The Times, The Mail on Sunday and Good Housekeeping among many other titles both online and offline.