Lost pensions, savings or investments? Here's how to find them
More than two in five savers lose track of tens of thousands of pounds in pensions, Isas and savings accounts. We explain how to trace lost pensions and what your options are.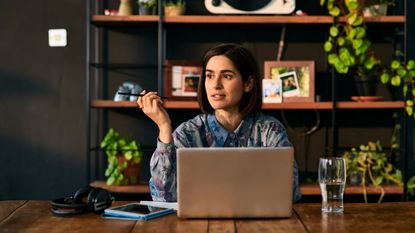 (Image credit: © Getty images)
We're all feeling the pinch as the cost-of-living crisis continues, so there's never been a better time to check whether you own a valuable forgotten asset, such as lost pensions.
Research by wealth manager Netwealth has found more than two in five UK savers lose track of £30k or more in self-invested personal pensions (SIPPs), Isas and savings accounts, while three out of five have failed to recover some type of asset.
The problem is that often savers don't have the necessary information to recover an asset or have no means of finding it.
Subscribe to MoneyWeek
Subscribe to MoneyWeek today and get your first six magazine issues absolutely FREE
Get 6 issues free
Sign up to Money Morning
Don't miss the latest investment and personal finances news, market analysis, plus money-saving tips with our free twice-daily newsletter
Don't miss the latest investment and personal finances news, market analysis, plus money-saving tips with our free twice-daily newsletter
According to Netwealth, if these forgotten assets were recovered, consumers could cover their energy bills or pay for holidays or a house deposit.
Meanwhile, the Office for National Statistics estimates that the affluent saver has on average lost access to between £20-30k, spanning various types of financial accounts including SIPPs, workplace pensions, Isas, savings accounts and premium bonds.
Research by tracing service Gretel estimates 20 million people have thousands of pounds unclaimed, totalling £50bn stashed away.
Charlotte Ransom, CEO and founder of Netwealth, said: "The very high number of people struggling to track down all their financial assets is deeply worrying. More needs to be done to ensure savers can easily find and access their investments and, ideally, view them holistically."
Lost pensions
Forgotten assets can be in a variety of places, from investments, shares and savings accounts to insurance policies. But the biggest source of forgotten wealth is money in pension funds.
Gretel estimates that £37bn is waiting in lost pensions. No wonder – most of us have switched jobs a few times in our careers, leaving behind workplace pensions. It is easy to forget about pension pots built up from previous jobs. Combine that with a house move and it is easy for pension firms to lose track of us, so we no longer receive annual statements.
The number of misplaced pension pots has risen by 75% over the last four years to almost three million, totalling approximately £26.6bn in value, according to the Association of British Insurers (ABI). These lost pots are worth an average of £9,470 each, which could make a massive difference to someone in retirement.
According to Netwealth, over a quarter (28%) of respondents have lost £50,000 or more in SIPPs.
To trace a pension, you can reach out to your pension provider and request the latest account statements or access to their online accounts, said Ransom.
She added: "[You] will undoubtedly be asked security questions or may need documentation such as proof of residence, passport etc. [You] might also be able to contact [your] previous employer and ask for their pension details. Pensions are easy to lose track of when you move jobs, but your previous employer's HR department will have details of the provider."
You can also use the government's free Pension Tracing Service, where you can search your previous employers by name to help find your pension providers' names and contact details.
Money Helper can also give you guidance on how to track down a personal pension.
Becky O'Connor, director of public affairs at PensionBee, suggested ways to avoid having to track down a lost pension: "It's a good idea to always keep hold of old pension paperwork or, if it is only stored digitally in your emails, create a folder on your computer. It can also be a good idea to tell someone else in your household where all your old pension details are kept.
"A misplaced pension does not just affect you – it can affect your family too if you pass away and it gets lost in the ether. Remember to update past pension providers of a change of address as well as present ones."
You could also consider consolidating your pension pots to make it easier to keep track of them.
Lost Isas and savings accounts
A fifth of UK savers have lost £50,000 or more in savings accounts while a fifth have lost £50,000 or more in Isas, according to Netwealth.
You can trace lost or dormant bank and savings accounts using the My Lost Account service, which is run by the British Bankers' Association, Building Societies Association and National Savings and Investments (NS&I). All you need to do is complete one online form free of charge.
You could also try a free service called Gretel that launched in April and aims to replicate Experian's Unclaimed Asset Register, which closed last year. Gretel can be used to search for lost bank accounts, pensions, life insurance policies and child trust funds.
Lost Shares and premium bonds
UK financial organisations hold £2.8bn in forgotten or unclaimed investments, according to Gretel.
You could lose track of investments because the company managing them stopped trading or merged, your independent financial adviser (IFA) has shut down, or changes in your own life such as house moves, marriage or divorce.
If you have company shares but have lost your share certificate, you can contact the company to request a replacement.
You can also apply to a company registrar such as Capita Registrars, Computershare and Equiniti, which will search their records and give you a replacement certificate in exchange for a fee.
Another way to track down investments such as funds is through the Investment Association's Unclaimed Assets Portal.
If you have lost premium bonds and want to find them, you can use My Lost Account, which searches for NS&I accounts, including premium bonds. Or you can use NS&I's tracing request form to trace premium bonds or other NS&I products, such as savings certificates, accounts and Isas.
Ransom said "savers should keep their different accounts and pensions tracked in a single, accessible place, where they can visualise their overall holdings and valuations."
Ruth Jackson-Kirby is a freelance personal finance journalist with 17 years' experience, writing about everything from savings and credit cards to pensions, property and pet insurance.
Ruth started her career at MoneyWeek after graduating with an MA from the University of St Andrews, and she continues to contribute regular articles to our personal finance section. After leaving MoneyWeek she went on to become deputy editor of Moneywise before becoming a freelance journalist.
Ruth writes regularly for national publications including The Sunday Times, The Times, The Mail on Sunday and Good Housekeeping among many other titles both online and offline.