5 of the world's best stocks
Here are five of the world's best stocks according to Rupert Hargreaves. He believes all of these businesses have unique advantages that will help them grow.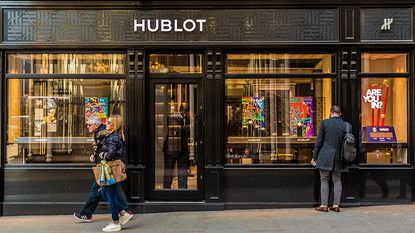 (Image credit: © Alamy)
There are thousands of listed companies in the world, but only a handful of these are worth buying. With that in mind, here are five of the world's best stocks with strong growth and quality credentials that I think investors should consider today.
Sweeten your portfolio with the world's best stocks
Founded in 1845, Chocoladefabriken Lindt & Sprüngli AG (Zurich: LISN) is the world's number-one premium chocolate brand. It's also in the top 20 most valuable food brands worldwide.
The group is a fantastic example of why doing one thing well is a great business strategy, especially when combined with a first-class brand.
Subscribe to MoneyWeek
Subscribe to MoneyWeek today and get your first six magazine issues absolutely FREE
Get 6 issues free
Sign up to Money Morning
Don't miss the latest investment and personal finances news, market analysis, plus money-saving tips with our free twice-daily newsletter
Don't miss the latest investment and personal finances news, market analysis, plus money-saving tips with our free twice-daily newsletter
The global chocolate market is growing at a compound annual rate of around 5% as emerging-market consumers develop a sweet tooth, and dark chocolate, thanks to its apparent health benefits, becomes more popular worldwide.
As well as these reasons, I also think this business qualifies as one of the world's best stocks because making and selling chocolate doesn't require a lot of investment. The most demanding cost is the raw materials. Lindt's biggest asset, and the one that would be the most expensive for the competition to copy, is its brand.
This means the company can afford to return a large chunk of its profits to shareholders. Most other businesses are not built with the same competitive advantage.
The leader in robotic surgery
The world's ageing population and the demand for skilled workers are two key structural economic trends that are going to drive spending and investing over the next couple of decades. Companies that can capitalise on these trends could be some of the world's best stocks.
Intuitive Surgical (Nasdaq: ISRG) produces the da Vinci surgical system, a robotic technology that allows surgeons to perform minimally invasive procedures. It sells and leases these machines to healthcare providers, generating both up-front revenue and a recurring revenue stream.
Moreover, the company also produces and sells the instruments and accessories surgeons need to carry out operations with the da Vinci system. Sales of these tools are growing at a double-digit rate, suggesting the demand for robotic surgery is booming.
Here in the UK, we're already seeing how robotics can revolutionise healthcare and help doctors bring down NHS waiting lists.
At the beginning of October, surgeons in London completed a week's worth of operations in a single day with the assistance of robots. These are the sort of revolutionary developments Intuitive's equipment can bring to hospitals. But yet, most surgeries are still carried out without any robotic assistance.
It isn't hard to see how the company can grow from here considering the size and lack of existing penetration in this market.
Own a share of Moët with one of the world's best stocks
LVMH (Paris: MC) owns a portfolio of some of the most valuable luxury brands in the world. This means that unlike the other two companies listed above, it has a high level of pricing power.
Intuitive is going to face competition, and so is Lindt to a certain extent. However, there's only one Louis Vuitton and Moët champagne. That's what makes the business one of the world's best stocks.
Another factor to consider is the positioning of luxury goods in the current economic climate. Sales of luxury products are by no means immune from recessionary forces, but they do tend to hold up much better in a downturn. That's because they're aimed at a completely different audience.
Take LVMH's luxury watch brand Hublot for example. With the prices of these timepieces averaging £10,000 or more, they're not aimed at consumers who are going to be struggling to put the heating on this winter.
These qualities suggest that LVMH is one of the world's best stocks to buy today and hold for the long term.
British bits and bobs
Bunzl (LSE: BNZL) is a leader in supplying essential daily bits and bobs for businesses (think napkins, cleaning fluids, and coffee stirrers). This is not an exciting or high-margin enterprise so some readers might be surprised to see it on a list of the world's best stocks.
However, the lack of pizzaz is a competitive advantage in itself.
Profit margins in the distribution business are razor-thin. But while anyone could in theory set up a business to rival this FTSE 100 enterprise, they would probably face a lot of problems making it work.
Setting up would require a lot of capital, especially as it would mean going head-to-head with Bunzl. As the largest in the market, Bunzl can push down costs from suppliers and merge deliveries to reduce costs for customers.
A new player won't have this level of pricing power. Indeed, even Amazon hasn't tried to attack the company's market position. That says a lot in itself.
Bunzl has an excellent reputation for buying and integrating smaller players in the market, and with £1bn on the balance sheet for potential acquisitions, there is ample scope for growth here.
A safe bet from Sweden is one of the world's best stocks
When looking for the world's best stocks, I think it's worthwhile to focus on regulated sectors, such as gambling.
The gambling market is highly regulated and competitive, but organisations can take advantage of these qualities.
Enter Sweden's Evolution AB (Stockholm: EVO). This is the world's top supplier of software to the casino and online gambling markets. Its customers include some of the largest players in the sector such as Betfair and William Hill.
Evolution has a product that would be challenging to replicate for most of its customers. Its software helps these businesses meet regulatory requirements and manage their profits. It would be very difficult for customers to design and implement their own software alternatives.
This is the firm's competitive edge. The repercussions if something goes wrong can be so devastating that providers are unlikely to switch away from its software just to save a few quid on costs. And if systems go down for a day, they could lose millions in revenue.
By focusing on this regulatory niche, Evolution has achieved explosive growth. Sales have risen at a compound annual rate of 56% since 2016. A fantastic return from one of the world's best stocks.
Remember to get your tickets for the MoneyWeek Wealth Summit hosted by Merryn Somerset Webb, on 25 November 2022! – we've got some brilliant speakers lined up and, given everything that's going on, we'll have an awful lot to talk about.
Book your place now at moneyweekwealthsummit.co.uk
Rupert is the Deputy Digital Editor of MoneyWeek. He has been an active investor since leaving school and has always been fascinated by the world of business and investing.
His style has been heavily influenced by US investors Warren Buffett and Philip Carret. He is always looking for high-quality growth opportunities trading at a reasonable price, preferring cash generative businesses with strong balance sheets over blue-sky growth stocks.
Rupert was a freelance financial journalist for 10 years before moving to MoneyWeek, writing for several UK and international publications aimed at a range of readers, from the first timer to experienced high net wealth individuals and fund managers. During this time he had developed a deep understanding of the financial markets and the factors that influence them.
He has written for the Motley Fool, Gurufocus and ValueWalk among others. Rupert has also founded and managed several businesses, including New York-based hedge fund newsletter, Hidden Value Stocks, written over 20 ebooks and appeared as an expert commentator on the BBC World Service.
He has achieved the CFA UK Certificate in Investment Management, Chartered Institute for Securities & Investment Investment Advice Diploma and Chartered Institute for Securities & Investment Private Client Investment Advice & Management (PCIAM) qualification.