Three good value American small-cap stocks to buy now
Professional investor Richard de Lisle of the VT De Lisle America Fund picks three American value stocks to buy now.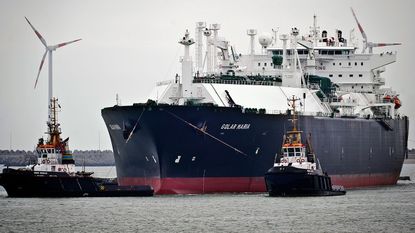 (Image credit: © Jock Fistick/Bloomberg via Getty Images)
The US has been the best major market in the world since 1926. Within it, small-cap value stocks have outperformed. Armed with this fact we started our fund in 2010 to focus on small US value stocks and reap the best possible long-term rewards. What could possibly go wrong?
From 2006 until the end of last year, large-cap growth trumped all, aided by a unique set of circumstances. Even so, we jogged along, averaging a return of 15% a year, which shows this asset class is special even in adversity.
The US is the best hunting ground for small-cap stocks and our fund's price/earnings (p/e) ratio of seven times trailing earnings is the cheapest it's ever been. Last year we bought our first stock with a p/e of under one, building-products distributor BlueLinx. We paid $16 a share and it proceeded to earn $23 in the following year. Now it's trading at $69, and it's still cheap.
Subscribe to MoneyWeek
Subscribe to MoneyWeek today and get your first six magazine issues absolutely FREE
Get 6 issues free
Sign up to Money Morning
Don't miss the latest investment and personal finances news, market analysis, plus money-saving tips with our free twice-daily newsletter
Don't miss the latest investment and personal finances news, market analysis, plus money-saving tips with our free twice-daily newsletter
But isn't it 1973 all over again, with inflation high and recession looming? If we are heading towards inflation investors are going to want low p/e ratios. Yet going into recession, you need to hide in quality, which implies high p/e ratios. So how do we resolve this paradox?
Fortunately we can look to another variable: duration. During high-growth eras, low interest rates meant investors were prepared to wait for years for companies to flourish. It didn't matter that space rockets wouldn't be profitable; low interest rates would take care of it. But now the crystal ball has clouded and investors are no longer willing to look so far into the future. This is a time of short duration.
Note too that the entire outperformance of small-cap value over the S&P 500 in the last 100 years occurred between 1975 and 1983, a period of high nominal but negative real interest rates that emerged from the recession of the mid-1970s. Once recession arrives, we expect this outperformance to recur amid a similar backdrop. As the cycle turns up, duration increases as investors grow more confident and discount further into the future, and away we go.
Gas demand is taking off
Short duration is usually associated with sectors such as metals and energy. Floating liquefied natural gas (FLNG) systems are positioned near wells, reduce the gas 600-fold, and then it gets shipped off in liquefied natural gas (LNG) boats.
There is a massive arbitrage opportunity between high European and cheap American gas prices now that European prices are fixed high. FLNGs, not FANGs, are in demand and Golar LNG (Nasdaq: GLNG), which designs, owns, and operates infrastructure that turns natural gas into LNG, has them.
Float your boat
Malibu Boats (Nasdaq: MBUU) produces motorboats for wakeboarders, the fastest growing part of the watersports market. The firm has quadrupled earnings per share in four years and is on a p/e of just seven. Post-pandemic behavioural change, record order books and financial strength all make the shares compelling value.
Profiting from stuffed toys
Build-A-Bear Workshop (NYSE: BBW) offers birthday teddy-bear-making parties in its stores and is expanding into the gift and mascot market, thus attracting older customers. The stock is on six times trailing earnings with a double-figure growth rate that shows no sign of slowing.
Richard de Lisle is manager of the VT De Lisle America Fund