Share tips of the week – 17 June
MoneyWeek's comprehensive guide to the best of this week's share tips from the rest of the UK's financial pages.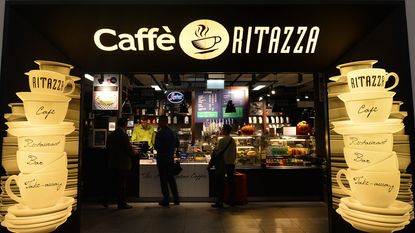 (Image credit: © Artur Widak/NurPhoto via Getty Images)
Three to buy
Auction Technology Group
The Mail on Sunday
Online auctions still make up less than a third of global auction sales, but they are much more cost-effective and generate higher sales. Auction Technology Group is "an undisputed leader in the field". The company handles between 60 and 100 auctions every week and sells 30 million items each year valued at over £2bn. Its auction hubs are used by thousands of auction houses worldwide. Brokers expect profits to grow 80% to £40m this year and anticipate further growth in 2023. 943p
Subscribe to MoneyWeek
Subscribe to MoneyWeek today and get your first six magazine issues absolutely FREE
Get 6 issues free
Sign up to Money Morning
Don't miss the latest investment and personal finances news, market analysis, plus money-saving tips with our free twice-daily newsletter
Don't miss the latest investment and personal finances news, market analysis, plus money-saving tips with our free twice-daily newsletter
Shoe Zone
Shares
This value-footwear seller is among the few retailers whose shares are up despite the impact on the sector of high inflation and the cost of living crisis. Profits look set to increase as "cash-strapped consumers trade down in the months ahead". It buys products in bulk for low prices and sells in physical shops, on its website and on Amazon. The company's short lease lengths on its shops (on average just 1.8 years) are an advantage, giving it the flexibility to relocate at short notice. It's fixed its energy prices until 2023, so won't suffer from rising energy costs. 160p
SSP
The Sunday Times
Airport chaos has boiled travel down to two activities: queuing and eating. SSP has "nailed down" the latter. The company runs café concession stands in 35 countries' airports and stations, with brands including Upper Crust and Ritazza. The company forecasts a return to pre-pandemic revenue by 2024, and while it is suffering from inflationary pressures management is confident its various meal options will help mitigate this. 230.5p
Three to sell
Charter Communications
The Telegraph
This US broadband firm seemed to offer a "promising opportunity" back in 2020 after the pandemic resulted in more of our lives moving online. But "things have changed". Competition is ramping up and Charter's regional monopoly is under threat. This "will harm returns sooner or later". The company also has sizeable debts of $92.6bn, and the cost of servicing these is likely to grow as interest rates rise. It's time to cut losses. $482.55
PCF
Investors' Chronicle
The turnaround at this Aim-listed specialist bank is slow. Staff and operating expenses shot up in 2021 from £13.6m to £21.2m and its loan book shrank 15% as new business was restricted to higher-quality lending. The firm is not expected to return to profit this year. Management is raising new capital and is are in early-stage talks with rival lender Castle Trust Capital in relation to an all-share offer. However, this would leave shareholders with a small minority interest in the merged group. Holding shares in the standalone loss-making lender is becoming an increasingly unappealing prospect. 6p
Wizz Air
The Times
Wizz Air is struggling with remaining coronavirus travel restrictions and rising inflation. Fuel costs are on the up and demand is uncertain as consumers struggle with rising prices. Staff shortages have also worsened "travel chaos" at UK airports, prompting Wizz to suspend operations at one of its UK bases. Passenger numbers remain below pre-pandemic levels and the company faces stiff competition from dominant players such as Ryanair. The continuing uncertainty has not been factored into the share price.
Avoid. 2,201p
…and the rest
Investors' Chronicle
Housebuilders Vistry is trading at a 20% discount to net asset value, making now a good time to secure a bargain with positive long-term growth prospects. Buy (916p). DIY chain Wickes has invested heavily in the digital side of its operations and is refitting existing stores. It has an attractive growth outlook and looks cheap. Buy (200p).
The Mail on Sunday
Tate & Lyle sold off its sugar and syrup brands in 2010 and its bulk commodities business last year. It now focuses on products that make food healthier. Full-year figures validate this decision: revenues from the core business rose 18%, while profits were up by 14%. "Take a bite" (744p).
The Telegraph
WHSmith's "all-important travel segment" looks set to recover as we return to airports. Buy (1,477p). Google's parent Alphabet is trading at a price-to-earnings ratio of 15. That's a "very compelling valuation for such a high-quality business", which will profit from global digitalisation. Buy ($2,345).
The Times
Car dealership Lookers should benefit from strong demand and there's also the possibility of a takeover bid from Constellation Automotive, which bought a 19.9% stake in January. Buy (80.4p). Shares in retailer B&M have sold off on the news that the CEO will retire next year, but the reaction looks overdone. Buy (354p). Picton Property Income has a history of outperforming the wider real estate market. Buy (95.4p). Outsourcer Serco has a secure balance sheet and is set to reinstate its dividend. Buy (176.5p). LXI Reit has built a diversified portfolio across attractive parts of the real-estate market. Buy (141.9p).