Share tips of the week – 3 June
MoneyWeek's comprehensive guide to the best of this week's share tips from the rest of the UK's financial pages.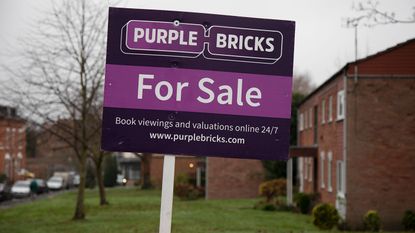 (Image credit: © Getty )
Three to buy
De La Rue
The Times
Banknotes were a "rare beneficiary of Covid-19": there was less to spend them on, but the pandemic prompted a surge in demand for cash worldwide. This benefited De La Rue, whose "bread and butter" is contracts to make currency. It has a "persuasive entrée" in its new polymer banknotes, which are harder to counterfeit than their paper counterparts. Currently polymer accounts for only one in 20 notes globally, so there is plenty of opportunity for growth. The immediate outlook is uncertain – it's affected by the war in Ukraine and one of its factories in Sri Lanka is under threat from riots relating to the financial crisis there – but it has plenty of long-term potential. 94.46p
Subscribe to MoneyWeek
Subscribe to MoneyWeek today and get your first six magazine issues absolutely FREE
Get 6 issues free
Sign up to Money Morning
Don't miss the latest investment and personal finances news, market analysis, plus money-saving tips with our free twice-daily newsletter
Don't miss the latest investment and personal finances news, market analysis, plus money-saving tips with our free twice-daily newsletter
Legal & General
The Telegraph
This insurer kept paying dividends in the pandemic, which "highlights its financial stability and the attractiveness of its diverse business model". A range of opportunities should continue to fund future dividend growth. It hopes to capitalise on longer lives to expand its pension risk transfer business and is focusing on sustainable investment. The firm is one of Britain's top-ten housebuilders, which aligns it with long-term growth trends. 258.5p
Tritax EuroBox
Shares
Logistics and warehouses are booming, so it's "surprising" that one of the top European operators is trading at a 20% discount to net asset value (NAV). Investors sold shares across the sector after a "throwaway" comment by Amazon's chief executive Andy Jassy when he announced that the company was no longer expanding physical capacity. But his comment was mainly about the US and this firm operates only in Europe. €1.14
Two to sell
N Brown
Investors' Chronicle
Fashion and homeware vendor N Brown's shares have jumped 11% after three years of consistent declines, following its announcement of a 12% increase in adjusted cash profits for the year to February. Total sales fell 2% over the last year, but the underlying performance of its "strategic brands" (including JD Williams, Simply Be and Jacamo) was better, growing by 10%. The company plans to raise prices in the next year to manage inflation. However, "a persistent legal dispute with insurer Allianz" regarding the payment protection insurance sold to customers of JD Williams "remains a detractor". The parties failed to reach an agreement at a mediation meeting in April. This headwind will dampen investors' enthusiasm for the foreseeable future. 36p
Purplebricks
The Times
The online estate agency has been through a "torrid time", which led to a shift in top personnel a couple of months ago. New management is set to announce "awful full-year figures" alongside a recovery plan on 12 July. A trading update last week predicted £70m in sales for the year to April and a loss of £8.8m. The loss "includes plenty of housekeeping costs" – above all the expense of turning self-employed agents into full-time staff. Shares "have been languishing either side of 20p" since the beginning of 2022, a long way from the 500p they were going for five years ago when the business was "exporting its techniques" to the US and Australia. It's one to avoid until a "workable plan" is presented. 16.98p
...and the rest
Investors' Chronicle
The world is becoming more regulated and quality assurance specialist Intertek is well placed to benefit. It has an "enormous footprint and eclectic customer base". Buy (4,899p). OSB is a regional lender specialising in mortgages in southeast England. Its two main strengths are a niche focus and a very low cost base. Buy (527p). Food producer Greencore's revenues are returning to pre-pandemic levels. However, "spiralling" food prices will pose a challenge. Sell (112p).
Shares
Shares in media group Future have fallen 28% in 2022. Yet half-year results showed a 58% rise in revenue and operating profit. The dip is an attractive entry point. Buy (1,980p). (Future publishes MoneyWeek).
The Sunday Times
Royal Mail soared during the pandemic as it benefited from more parcel deliveries. However, costs are rising, deliveries are slowing, and competition from Amazon and rivals such as DPD is strong. Sell (326p).
The Telegraph
Water utility Severn Trent has revenues linked to the rate of inflation, which is crucial as prices rise. The company has an "extremely favourable dividend policy" and a solid financial position, too. Buy (2,939p).
The Times
Assura is the largest landlord to GPs' surgeries in Britain. Its fullyear results beat expectations and it stands to benefit from higher inflation. Buy (71p). DIY chain Wickes profits from "the desire to have a presentable home". Buy (204p). Pub manager Marston's has got rid of its two-for-one deals, simplified its menus and raised prices. Struggling consumers will probably head to more affordable chains. Avoid (59p).