University spin-outs: where to find companies involved in cutting-edge science
Universities are innovation incubators and often launch businesses involved in fast-growing fields ranging from biotechnology to artificial intelligence. Dr Mike Tubbs explains how to invest in their "spin-outs"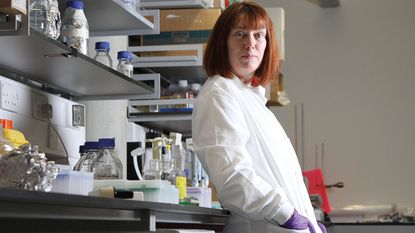 (Image credit: © John Lawrence/Shutterstock)
In the 1960s, universities had few links with industry. Indeed, there were student demonstrations and sit-ins in 1970 at the University of Warwick against the connections the university was trying to form with local industry, a reflection of the anti-capitalist ethos prevalent in universities at the time.
These days, though, most universities welcome industrial contacts and contracts. There are over 100 science parks at British universities, marking a rapid expansion since 1970, when the first one was set up at the University of Cambridge. The other big change is that some academics see the potential in patented research and form small companies to exploit it. These are called university spin-out companies. The universities welcome these and take a share in the intellectual property (IP), so they also make money from successful spin-outs.
There was a mere trickle of spin-outs in the 1970s, there are now over 1,000 in the UK each decade. One of the earliest was Oxford Instruments in 1959; it is now a £1.5bn FTSE 250 company. It was spun out of the University of Oxford by Martin Wood, who started it in his garden shed. Sir Martin and I were both members of the UK's National Committee for Superconductivity. Oxford Instruments was the first major spin-out from Oxford and probably the UK's first substantial university spin-out.
Subscribe to MoneyWeek
Subscribe to MoneyWeek today and get your first six magazine issues absolutely FREE
Get 6 issues free
Sign up to Money Morning
Don't miss the latest investment and personal finances news, market analysis, plus money-saving tips with our free twice-daily newsletter
Don't miss the latest investment and personal finances news, market analysis, plus money-saving tips with our free twice-daily newsletter
A far more recent Oxford University spin-out is Vaccitech. The company has been in the news recently since it holds the intellectual property for the Covid-19 vaccine developed by Professors Andy Pollard and Sarah Gilbert; the treatment was licensed to AstraZeneca. Another biotechnology firm, Abcam, with a market capitalisation of £3.4bn, is a very successful recent spin-out from Cambridge. Specialising in antibodies, reagents and proteins, it was founded by Jonathan Milner, a post-doctoral researcher at Cambridge.
A thriving sector
Spinouts UK, a quarterly journal tracking the sector, has compiled a list of companies spun out from universities since 2000. Six universities have produced more than 100 spin-outs each over this 20-year period: Edinburgh (275), Cambridge (273), Oxford (198), Imperial College (144), Strathclyde (129) and University College London (112). Many spin-out companies are not listed but a sizeable proportion are.
That means it is possible to invest in spin-outs directly by taking a stake in listed companies such as Oxford Instruments or Abcam, for instance, or by buying into initial public offerings (IPOs) when spin-outs float. But there are also listed holding companies with diverse portfolios of university spin-outs and other early-stage companies.
Examples include IP Group, Frontier IP Group, Allied Minds, Arix Bioscience and Mercia Asset Management. IP Group is a £1.5bn FTSE 250 company; Arix Bioscience a £214m firm; Mercia Asset Management a £180m Aim-listed group; Frontier IP Group a £60m Aim company; and Allied Minds is a £56m stock with investments mainly in the US. I will also discuss spin-outs from Cambridge Consultants (CC). CC was never listed. Since 2020 it has been owned by consultancy giant Capgemini.
IP Group acquired Top Technology Ventures in 2004, Fusion IP in 2014 and Touchstone Innovations in 2017. The latter two were similar but smaller listed companies investing in university spin-outs. IP Group, Mercia, Frontier and Arix all provide investors with diversification since all four have investments in university spin-outs at different stages of development – although Arix invests in only one sector: biotech. We will take a detailed look at IP Group's portfolio as an illustration and then give a brief summary of the portfolios of the others.
The unicorns in IP Group's portfolio
IP Group takes IP-protected ideas through company formation and development. IP Group's largest investment is in Oxford Nanopore, a genetic-sequencing company that makes low-cost, convenient sequencing instruments and was spun out of Oxford University in 2005. IP Group's 14.5% stake in Oxford was valued at £359m in the group's report covering the six months to the end of June 2021. This values Oxford Nanopore at £2.49bn.
However, Oxford is planning to float later this year. According to Shares magazine, it is "one of the UK's most hotly awaited IPOs". Analysts reckon that the group could be valued at £3.9bn-£7bn when it lists. At a £4bn valuation, IP Group's 14.5% would be worth £600m rather than £359m.
Oxford Nanopore is a unicorn: an unlisted start-up valued at over $1bn. IP Group has three other unicorns in its portfolio. The first is Hinge Health, a patient-centred digital clinic for musculoskeletal conditions, founded by two scientists from Oxford University and Imperial College. IP Group has a 2.4% stake in Hinge, worth £41.4m at the end of June 2021, valuing the company at £1.73bn.
The second is Ceres Power. Spun out of Imperial College, it has a cost-effective technology to lower carbon emissions and reduce air pollution. Ceres' value expanded from £1m to £1bn in less than eight years and IP Group exited with proceeds of £128m, seven times its investment. The third is Oxford Sciences Innovation (OSI), a holding company resembling IP Group, in which IP Group had a 2.3% stake worth £20.6m at the end of 2020, valuing OSI at £896m.
OSI has, since 2015, worked with 200 of Oxford University's academic staff to build a portfolio now containing more than 60 businesses. OSI was formed because of IP Group's early successful agreement with Oxford University's chemistry department. In return for an up-front sum from IP Group, the Oxford chemistry department agreed, for a 15-year period, to give IP Group 50% of the equity in every firm spun out of the chemistry department.
IP Group has over 100 significant portfolio companies with the top ten worth £654.2m at the end of 2020 (62.3% of IP Group's then-£1.05bn market cap). Most portfolio companies are in the UK but 6% of the portfolio value is accounted for by North America; 0.7% by Australia and New Zealand.
Arix, meanwhile, focuses on biotechnology companies. Five of the 12 companies in the portfolio are university spin-outs: Autolus, which develops T-cell therapies to treat cancer, was spun out from UCL in 2014; TwelveBio and Stipe Therapeutics, respectively gene-editing and immune-oncology specialists, from Danish universities; and Depixus from a French university and LogicBio from Stanford University – these last two companies both specialise in genetics. At the end of June 2021 the portfolio was valued at £115m with cash of £164m.
From Plymouth to Portugal
Frontier is much smaller than IP Group, with 18 significant companies in its portfolio and a market cap of only £60m. Frontier originally held mainly spin-outs from Scottish universities, but it now includes spin-outs from the universities of Cambridge and Plymouth, as well as from Portugal. The portfolio was valued at £23.4m at the end of December 2020, up by 43% from the end of 2019, with cash of £3.8m. Frontier's larger portfolio companies are grouped into four main categories: artificial intelligence (AI), data and robotics (nine companies); engineered materials (six); pathogens and cell imaging (five); and food and agritech (seven).
Mercia Asset Management has collaborations with 19 regional universities accounting for 20% of its investment portfolio of 390 businesses. In December 2019 Mercia acquired three VCT (venture capital trust) fund management contracts. Mercia's top 20 portfolio companies were valued at £83.3m in March 2020 but none are yet listed. Back then Mercia held an over-20% stake in 16 businesses; these were all at a relatively early stage of development with only three showing a profit in their most recent financial year.
Mercia had three main near-term targets: to achieve operating profitability (before fair value adjustments in the portfolio's holdings); to grow assets under management to over £1bn; and to "evergreen" the balance sheet: to ensure that direct investment activities are funded by portfolio cash realisations. In its preliminary results for the year to the end of March 2021, Mercia said that it had managed to achieve these three objectives.
Allied Minds, meanwhile, has a market cap of only £56m and concentrates on spin-outs from US government laboratories and universities. It has refocused its portfolio over the last few years and is now developing just seven companies. It is not funding any new spin-outs. The fair value of the portfolio at the end of 2020 was estimated at $41.6m, with cash of $24.5m.
To read the whole of this article, subscribe to MoneyWeek magazine
Subscribers can see the whole article in the digital edition available here
For decades, Dr Mike Tubbs worked on the 'inside' of corporate giants such as Xerox, Battelle and Lucas. Working in the research and development departments, he learnt what became the key to his investing. Knowledge which gave him a unique perspective on the stock markets.
Dr Tubbs went on to create the R&D Scorecard which was presented annually to the Department of Trade & Industry and the European Commission. It was a guide for European businesses on how to improve prospects using correctly applied research and development.