2 cheap investment trusts yielding up to 6%
These 2 investment trusts are both trading at less than net asset value and have plans in place to grow their dividends substantially.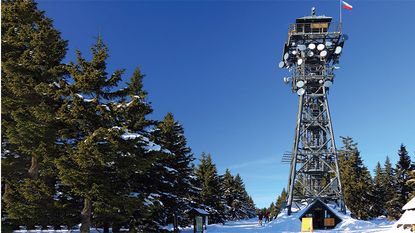 (Image credit: © Alamy)
Early 2021 saw the flotation of two investment trusts specialising in digital infrastructure, Digital 9 (LSE: DGI9) and Cordiant Digital Infrastructure (LSE: CORD).
Both investment trusts were well received, raising £300m and £370m respectively, Since then D9 has issued another £600m of equity and Cordiant £385m, yet the shares have fallen to discounts of 5% and 13%.
This is unusual in the investment trust infrastructure sector, especially when the quality of the assets, the expertise of the management team and the price paid for assets is taken into account.
Subscribe to MoneyWeek
Subscribe to MoneyWeek today and get your first six magazine issues absolutely FREE
Get 6 issues free
Sign up to Money Morning
Don't miss the latest investment and personal finances news, market analysis, plus money-saving tips with our free twice-daily newsletter
Don't miss the latest investment and personal finances news, market analysis, plus money-saving tips with our free twice-daily newsletter
Investment trusts in a specialist sector
Half of Cordiant's assets were still in cash at the end of September, but the cash was committed to a new investment awaiting regulatory approval.
The fund generated a return of 10% in its first financial year to 31 March, ahead of its 9% target, and its net asset value is now nearly 105p. The dividend yield of 3.4% is below average for the sector, but is targeted to increase to 4.5% for this year. The shares are priced at just seven times historic earnings.
Cordiant says its focus is data centres, towers for mobile telecommunications and broadcast, distributed sensor networks, and fibre-optic networks. It has (prospectively) just three assets, two of which – accounting for 90% of total value – are in Central Europe.
Cordiant operates a nationwide network of mobile phone and data transmission towers in the Czech Republic, six data centres, the national broadcast network, 3,700km of fibre optic cables and a national sensor network for major utilities.
In short, this is an essential and monopolistic utility with good growth prospects.
There is also a pending deal to buy Emitel, which provides a similar service to TV and radio broadcasters in Poland.
The much smaller Hudson Interxchange, bought for $74m but with similar capital expenditure planned, operates a technical centre in New York that allows networks to connect and balances traffic loads.
Income and growth potential
Meanwhile, D9 invests in critical digital infrastructure assets that facilitate global data transfer and help meet the need for faster, more reliable and more accessible internet connectivity across the globe. As investment trusts go, it's global growth potenial is highly attractive.
D9 has delivered annualised returns of 10.7% since flotation and paid out 6p of dividends, resulting in a yield of over 6%. Recent acquisitions for the investment trust will result in the dividend being almost twice covered by cash-flow.
The focus is on "long-term, contracted income with elements of inflation protection", says Andre Karihaloo, D9's investment director. The average contract length is 7.7 years.
The portfolio at 30 June was valued at £852m, a 10.6% uplift in six months. While the 3.2% risk-free rate used for valuations looks too low, the risk premium of 10.5% looks very high, but Karihaloo expects this to decline over time. That means the portfolio valuation relative to cash flow "is well below that of listed peers and comparable transactions", he says. "We have acquired businesses on very value-accretive multiples of cash flow."
More than half the portfolio of the investment trust is UK-based.
Aqua Comms is a leading provider of global subsea fibre services accounting for 25% of assets, while Verne Global, an Icelandic data centre, accounts for 33%. The most recent acquisition was a 52% stake in telecoms firm Arqiva for £300m. Though it has a significant amount of long-term debt, Karihaloo is "very excited" about the business.
"It is very cash generative, has low capital expenditure requirements and long-term contracts." The growth potential, accounting for a £4bn order book, is in machine-to-machine data transmission – eg, between utility companies and 12 million smart meters.
Both investment trusts have extensive pipelines of future acquisitions but these will be on the back-burner as long as their shares trade on a discount.
While Cordiant is the cheaper of the two, Digital 9 appears to have a more coherent portfolio and so better prospects.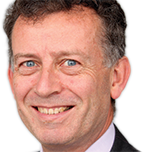 Max has an Economics degree from the University of Cambridge and is a chartered accountant. He worked at Investec Asset Management for 12 years, managing multi-asset funds investing in internally and externally managed funds, including investment trusts. This included a fund of investment trusts which grew to £120m+. Max has managed ten investment trusts (winning many awards) and sat on the boards of three trusts – two directorships are still active.
After 39 years in financial services, including 30 as a professional fund manager, Max took semi-retirement in 2017. Max has been a MoneyWeek columnist since 2016 writing about investment funds and more generally on markets online, plus occasional opinion pieces. He also writes for the Investment Trust Handbook each year and has contributed to The Daily Telegraph and other publications. See here for details of current investments held by Max.