Rize Pet Care ETF: a new fund to profit from pampered pets
Thematic funds have a bad reputation, but they can be useful. The launch of the Rize Pet Care ETF is a good example, says David Stevenson.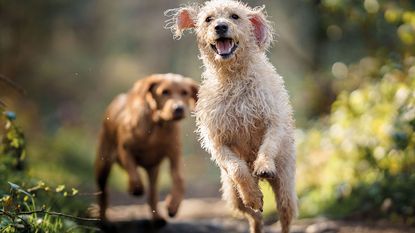 (Image credit: © Getty Images/500px)
Thematic funds – those that track a big, long-term trend – are popular with investors, but less so among more disinterested observers and analysts.
A few years ago, Nicolas Rabener, who runs a fantastic research firm called FactorResearch that makes its superb analysis free to use, looked at the three-year record of carefully chosen thematic funds against a broader benchmark. He found that many of the earlier thematic strategies underperformed, probably because they were chasing the wrong stocks.
"Once an industry outperforms, investors flock to it in a chase for performance, which often leads to expensive valuations," he said. "Eventually mean-reversion sets in, and with it less attractive subsequent returns."
Subscribe to MoneyWeek
Subscribe to MoneyWeek today and get your first six magazine issues absolutely FREE
Get 6 issues free
Sign up to Money Morning
Don't miss the latest investment and personal finances news, market analysis, plus money-saving tips with our free twice-daily newsletter
Don't miss the latest investment and personal finances news, market analysis, plus money-saving tips with our free twice-daily newsletter
The wrong approach
Joachim Klement, a strategist at investment bank Liberum, is another sceptical smart analyst. In one of his blogs he notes that many thematic indices "all have a large bet against value stocks and against profitable "'quality' stocks". Instead, they are heavily geared towards glamorous, expensive and unprofitable stocks – and thus funds following them are "likely to invest in overpriced and overhyped stocks". The better bet has been to invest in the unloved, non-thematic baskets of stocks, such as coal and tobacco companies.
I could also add my own criticisms. Many thematic indices and funds sweep up a load of businesses with tangential links to a major theme – eg, crypto-related thematic funds investing in Microsoft. Still, I think that many dismissals of thematic funds are slightly missing the point. They aren't meant to be compared with broad indices such as the MSCI World – they are a way for investors to play a particular idea as a more speculative part of a diversified portfolio. The most useful thematic ideas are those with specific frames of reference and small baskets of stocks.
For example, if airlines are about to boom again, you can buy one airline and then hope that company doesn't have some stock-specific, idiosyncratic challenges. Or you can buy an exchange traded fund (ETF) that holds a diversified basket of airline stocks and avoid any stock-specific risk.
Passing the test
All of which brings me to a new thematic ETF that passes my tests and stands a good chance of bucking the trend for thematic funds to underperform. The Rize Pet Care ETF (LSE: PETZ, LSE: PAWZ) is listed on the London Stock Exchange and trades under the tickers PETZ (priced in US dollars) and PAWZ (priced in sterling). It's based on a proposition that's simple to understand – invest in the fast-growing pet products economy. There seems to be an insatiable demand for more expensive pet products and there's only a limited number of businesses that cater to this very specialised and selective market.
In January 2019, I wrote a Financial Times column on this subject and suggested investors focus on a handful of stocks because there wasn't a UK-listed ETF. These included Pets at Home, Dechra Pharmaceuticals, Idexx Laboratories and PetMed Express. Over the past three years, all of the highlighted stocks bar one (PetMed) have outperformed their local benchmark (the S&P 500 or the FTSE All Share). That may mean nothing about the future, but my hunch is that the trend is only going to grow as we in the developed world spend more hard-earned cash on our motley mutts and fussy felines and the emerging markets' middle classes acquire more pets.
Rize Pet Care is weighted 47% towards pet healthcare, 29% pet retail and 17.8% pet food and care manufacturing. Ongoing charges are 0.45%. The are 30 stocks in the fund, with the top five being Pet Center, Patterson, Petco Health, Freshpet and Idexx. I reckon this is one theme that has legs and will run and run, almost as fast as my German Shepherd chasing a stick!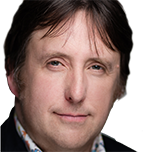 David Stevenson has been writing the Financial Times Adventurous Investor column for nearly 15 years and is also a regular columnist for Citywire.
He writes his own widely read Adventurous Investor SubStack newsletter at davidstevenson.substack.com
David has also had a successful career as a media entrepreneur setting up the big European fintech news and event outfit www.altfi.com as well as www.etfstream.com in the asset management space.
Before that, he was a founding partner in the Rocket Science Group, a successful corporate comms business.
David has also written a number of books on investing, funds, ETFs, and stock picking and is currently a non-executive director on a number of stockmarket-listed funds including Gresham House Energy Storage and the Aurora Investment Trust.
In what remains of his spare time he is a presiding justice on the Southampton magistrates bench.