Hidden energy costs - what the new energy price cap really means for your bill
The latest energy price will come into play this weekend, which will see households pay an average 7% less from 1 October. But hidden costs could actually see many households pay more. We reveal what you could pay from this weekend.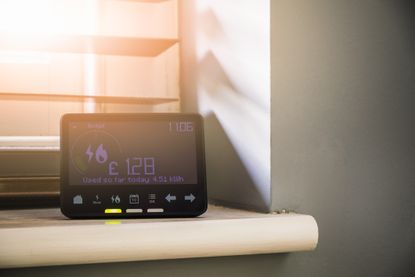 (Image credit: Getty Images)
The new energy price cap will kick in this weekend (1 October) and will see average households pay around 7% less for energy.
The price cap, which sets a cap on the unit prices, means the average household will pay around £1,923 a year, compared to £2,074 in July, though your actual bill is determined by your usage.
The new cap is in place between 1 October to 30 December, after which a new cap is set - see our article - Will energy prices fall in 2024 - to see what the experts are predicting about energy costs next year.
Subscribe to MoneyWeek
Subscribe to MoneyWeek today and get your first six magazine issues absolutely FREE
Get 6 issues free
Sign up to Money Morning
Don't miss the latest investment and personal finances news, market analysis, plus money-saving tips with our free twice-daily newsletter
Don't miss the latest investment and personal finances news, market analysis, plus money-saving tips with our free twice-daily newsletter
The fall in unit rates means households could save around £150 less for energy, but a hidden cost means many could in fact end up paying more from this weekend.
Although unit rates have fallen, Ofgem has increased standing charges, so not everyone will benefit from the drop in the cap.
A standing charge is a fixed cost applied to your and is charged daily regardless of how much energy you use.
We look at what the new standing means for you and how much more you could end up paying for energy.
What are the new standing charges for energy?
Whilst the overall price cap has fallen, Ofgem has increased the prices on standing charges.
Here's what you can expect to pay from 1 October:
New standing charges:
Swipe to scroll horizontally
| | New standing charge rates - 1 October to 31 December 2023 | Current standing charge rates - 1 July to 30 September 2023 |
| --- | --- | --- |
| Gas | 29.62p per day | 29.11p per day |
| Electricity | 53.37p per day | 52.97p per day |
Standing charges make up for around £300 of your bill and can make it difficult to keep your bills low; while you can cut back on your usage to help keep energy bills low, the standing charge remains fixed. Even if you don't use any energy, you will still pay this charge, because it is there to pay for the facility of having gas and electricity.
In a report this month, a cross-party group of MPs labelled standing charges as unfair and have called for them to be cut and possibly have in place a new model, where you pay more if you use more energy. Currently, the system penalises households that have a low usage.
Will the rising standing charges affect my energy bill?
Households that have high energy usage and pay by direct debit will not be hugely affected by the rise. But low-income households will be worse off.
If you do not pay by direct debit, you are typically charged 6% to 8% more on your bill.
Do I have to pay a standing charge to all energy suppliers?
The majority of energy suppliers have a standing charge, with the exception of Utilita.
An Ofgem spokesperson said energy provider Utilita doesn't impose a specific standing charge. Instead, it recovers those fixed costs by charging its customers a higher unit rate for the energy they use- but this is rare.
Can I avoid paying standing charges?
Standing charges aren't avoidable. An Ofgem spokesperson said: "Standing charges cannot just be cancelled, they form part of the overall price cap rate so can only be shifted onto unit rates which would impact bills in other ways."
Vaishali graduated in journalism from Leeds University and she has experience working with the likes of Leicester Mercury, Inews and The Week. She also comes from a marketing background, where she has done copywriting and content creation for businesses.
Currently writing about all things personal finance, Vaishali is passionate about finding the best deals around, whether it's the best credit cards or the cheapest personal loans, as well as sharing top money hacks to help people save and better manage their money.
With contributions from