Virgin Money launches new investment service
Virgin Money has entered the investment market with a new investment product - we have all the details on what's on offer (which includes bonus Virgin points) if it is any good and how it compares to other platforms.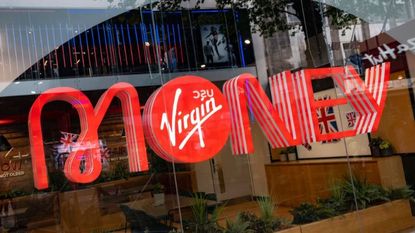 (Image credit: © Mike Kemp)
Virgin Money has launched a new investment service aimed to make investing simple.
It's new product will compete with a number of other providers that have also recently launched investment services aimed at those relatively new to investing, or for experienced investors who prefer to use a simplified process to grow their money.
Earlier this year, M&G Investments launched the &me investment services to help new investors and AJ Bell launched Dodl last year, also aimed at beginners.
Subscribe to MoneyWeek
Subscribe to MoneyWeek today and get your first six magazine issues absolutely FREE
Get 6 issues free
Sign up to Money Morning
Don't miss the latest investment and personal finances news, market analysis, plus money-saving tips with our free twice-daily newsletter
Don't miss the latest investment and personal finances news, market analysis, plus money-saving tips with our free twice-daily newsletter
We look at what Virgin Money's investing service will offer and how it compares to other investment platforms.
What does the Virgin Money investment platform offer?
In a bid to make investing simple, Virgin Money will let investors choose from three funds, each to reflecting the customers' approach to risk. The funds are:
Cautious Growth approach - offers lower risk and slower, steadier growth potential.
Balanced Growth approach is for those who want to be a little more adventurous than cautious, but with a balance between risk and reward
Adventurous Growth approach has higher growth potential but comes with higher risk and would suit an investor who is willing to accept more ups and downs along the way for a potentially higher return.
The accounts can be part of a stocks and shares ISA or a general investment account and you can open an account with a minimum £25.
Virgin Money's service will compete with some of the more established robo-advisers in the market, such as Nutmeg and Wealthify for example, that picks funds for you based on your risk attitude.
And to help virgin investors decide which approach suits them best, Virgin Money has also introduced helpful guides to its website.
Jonathan Byrne, chief executive officer at Virgin Money Investments, said: "The world of investments can be complex and daunting for many people. That's why we've designed our new investment service to make it easy and understandable for everyone. Whether you're an experienced investor or are giving it a go for the first time, this new service will help to give you the confidence you need to make the most of your money."
How much does it cost to invest through Virgin Money?
Virgin Money's investment platforms will cost 0.3% per year for managing the account and an annual management charge of 0.45% per year.
These fees are based on the total value of your investments and apply to each of the adventurous, balanced and cautious growth approaches.
Earn bonus Virgin Points when you invest with Virgin Money
If you open Virgin Money stocks and shares ISA or a general investment account by 30 June 2023 you can earn 8,000 Virgin Points to spend with Virgin Red – Virgin's rewards club that turns your everyday spending into rewards. The points can buy you a three-course meal with wine, a traditional afternoon tea for two, a trip to the cinema, or an adventurous paintballing day for four for example.
To qualify for the points, you will have to pay in at least £5,000 by 30 June 2023 and keep it invested until 31 July 2023. This can be a one-off payment or monthly payments.
If you transfer in from another provider by 29 September 2023, you will still qualify for the points offer.
Is Virgin Money the best investment platform for me?
With the number of investment platforms ever increasing, it is more important to do your research to ensure you're getting the best value for money for the services you need.
High fees can be a drag on long-term returns, meaning it is vital to shop around to find the lowest fees possible. The good news, it is easy to compare fees using comparison sites like comparetheplaform.com, boringmoney.co.uk or comparefundplatforms.com.
Fees aren't the end of it though, as it is important to take into account things like customer service ratings, the availability of research and tools, plus what investment options are available.
Kalpana Fitzpatrick, author of Invest Now and digital editor of MoneyWeek, said: "Having a platform essentially doing the investing for you is a great way to get started and there is certainly plenty of choice for beginners.
"But of course, if you prefer to pick your own funds or have certain stocks you want exposure to then you may want to pick a DIY platform that allows you to do that.
"As always, keep an eye on the charges as high fees can eat into your returns - if you have more than £50,000 lets say, you may be better off picking a provider that charges a flat fee rather than a percentage of your total investments."
Tom is a journalist and writer with an interest in sustainability, economic policy and pensions, looking into how personal finances can be used to make a positive impact.

He graduated from Goldsmiths, University of London, with a BA in journalism before moving to a financial content agency.
His work has appeared in titles Investment Week and Money Marketing, as well as social media copy for Reuters and Bloomberg in addition to corporate content for financial giants including Mercer, State Street Global Advisors and the PLSA. He has also written for the Financial Times Group.
When not working out of the Future's Cardiff office, Tom can be found exploring the hills and coasts of South Wales but is sometimes east of the border supporting Bristol Rovers.