AJ Bell's new app aims to make investing a Dodl
Dodl, AJ Bell's new app-based investment service, is cheap – although a wider range of investments would be welcome, says David Prosser.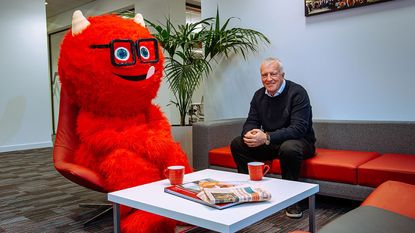 (Image credit: © Dodl/AJ Bell)
As inflation continues to rise, it's good to see that prices aren't going through the roof everywhere. The launch last week of Dodl, a low-cost app-based service from stockbroker AJ Bell, marks the latest round in a price war between investment-platform providers – some welcome good news for savers and investors.
AJ Bell expects some customers to use Dodl as a general investment account, but, as with rival platforms, it also offers individual savings accounts (Isas) and self-invested personal pensions (Sipps). So this could be a good way to get started with long-term saving and investment, including for retirement planning.
Competing with Vanguard
Dodl has an annual charge of 0.15%, with a monthly minimum of £1, and no additional charges for buying or selling investments on the platform. That's excellent value, but it won't replace existing platforms for most investors (including users of AJ Bell's Youinvest service), since it provides a very limited choice of investments. Dodl will offer access to seven AJ Bell multi-asset funds, 23 index funds covering global stockmarkets and a range of investment themes, and 50 UK shares.
Subscribe to MoneyWeek
Subscribe to MoneyWeek today and get your first six magazine issues absolutely FREE
Get 6 issues free
Sign up to Money Morning
Don't miss the latest investment and personal finances news, market analysis, plus money-saving tips with our free twice-daily newsletter
Don't miss the latest investment and personal finances news, market analysis, plus money-saving tips with our free twice-daily newsletter
That puts Dodl very much in the territory of Vanguard, the American investment giant that launched a low-cost platform in the UK a couple of years ago. This too offers a single annual fee of 0.15% for access to a limited selection of investments: in Vanguard's case, only its own funds are available.
The only other platform that comes close to matching Dodl's pricing on an Isa is Freetrade, which charges £3 a month. It also offers commission-free trading in a much broader range of investments. But while that price equates to an annual charge of just 0.18% on a £20,000 Isa, Freetrade's Sipp comes at the higher monthly cost of £9.99. That makes it more expensive than Dodl or Vanguard for those who have built up smaller pensions.
So for investors looking to open their first Sipp – perhaps because they don't have access to a pension scheme at work, or because they want to increase retirement saving – Dodl looks like a good option. It matches the cost of the cheapest Sipp (Vanguard) on the market, but offers a broader – though still limited – choice of investments.
Hoping for more choice
Dodl focuses on passive funds, which track a stockmarket index rather than trying to beat it, so it won't suit anybody looking for active funds. Still, the platform gives investors exposure to all the main developed stockmarkets, as well as several emerging markets funds. There are also bond funds, and some sector and thematic products, although a few of these seem arbitrary – there is a robotics exchange-traded fund, but no trackers for core sectors such as energy or consumer staples, and no gold. About half of the 50 shares available are solid blue chips, but many popular FTSE 100 firms that would help build a balanced portfolio are left out, even though the list includes plenty of volatile mid caps.
The list will evolve – US stocks are on the radar – so hopefully this will improve. In any case, more competition is very welcome and this is a promising product. In terms of pensions, Dodl follows Interactive Investor's launch of Pension Builder earlier this year. With a fixed monthly cost of £12.99, it was also marketed as a low-cost option, but if you don't have a six-figure pension fund, Dodl will be cheaper.
• SEE ALSO: A new low-cost Sipp from Interactive Investor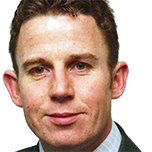 David Prosser is a regular MoneyWeek columnist, writing on small business and entrepreneurship, as well as pensions and other forms of tax-efficient savings and investments. David has been a financial journalist for almost 30 years, specialising initially in personal finance, and then in broader business coverage. He has worked for national newspaper groups including The Financial Times, The Guardian and Observer, Express Newspapers and, most recently, The Independent, where he served for more than three years as business editor.