How to protect the earnings of the self-employed as well as employees
The government has acted swiftly to protect the earnings of those in employment, But the self-employed deserve help too. Merryn Somerset Webb has a few suggestions of how to do it.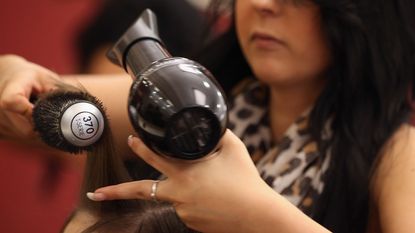 We have a lot of self-employed friends – who we are worried about. Writers, tennis coaches, cleaners, riding instructors, interior designers, hairdressers, caterers and on and on. What happens to them – all five million-odd of them?
There has been much discussion around this over the last few weeks – to say nothing of a lot of horrible stories of workless freelancers. The answers aren't easy. In this week's magazine we look at the possibility of a universal basic income – how about we just make it easy and give everyone a grand or so a month to live on forever?
Other possibilities are just to get everyone on to Universal Credit or to remove the income tax personal allowance. But none of these things quite work – the first is insanely expensive (and has massive long term downsides – see the magazine) and the others just aren't fast enough or are not enough in financial terms. We've suggested a government scheme (added to the many others being introduced) that pays freelance workers a (high) percentage of their annual income based on their last year's tax return.
Subscribe to MoneyWeek
Subscribe to MoneyWeek today and get your first six magazine issues absolutely FREE
Get 6 issues free
Sign up to Money Morning
Don't miss the latest investment and personal finances news, market analysis, plus money-saving tips with our free twice-daily newsletter
Don't miss the latest investment and personal finances news, market analysis, plus money-saving tips with our free twice-daily newsletter
George Bull of RSM has a similar thought, as do many others – but one involving even less admin. He reckons that the government should implement a system for all workers not protected by the employee furlough scheme. This group should be entitled to claim online the difference between 80% of their typical earnings and their current monthly earnings (computed as four times the last week's earnings) subject to a maximum of £2,500.
This sort of thing will hopefully be coming in some time today: there is an amendment to the coronavirus bill that proposes the lower of £2,917 a week or 80% of earnings averaged over the last three years, and the chancellor has said that he "hopes to have something to say shortly" – although he also says it is "incredibly complicated."
But the key thing here is to avoid complication. Who is to know those numbers in a hurry? Ideally, claims would be self-certified in the short term. Expensive? Very – think about £25bn per month. An invitation to fraud? Most definitely. Lots of it. A removal of the incentive to work through the crisis? Yes. But the latter might be part of the point and the former can all be sorted out one way or another later (the numbers are so huge now we know there is huge financial repression coming anyway).
In the meantime it would, as Bull says, "put gig-workers and the self-employed on the same footing as employees who found themselves on furlough." And that would be kind. More ideas on all this from the Resolution Foundation here.
Merryn Somerset Webb started her career in Tokyo at public broadcaster NHK before becoming a Japanese equity broker at what was then Warburgs. She went on to work at SBC and UBS without moving from her desk in Kamiyacho (it was the age of mergers).
After five years in Japan she returned to work in the UK at Paribas. This soon became BNP Paribas. Again, no desk move was required. On leaving the City, Merryn helped The Week magazine with its City pages before becoming the launch editor of MoneyWeek in 2000 and taking on columns first in the Sunday Times and then in 2009 in the Financial Times
Twenty years on, MoneyWeek is the best-selling financial magazine in the UK. Merryn was its Editor in Chief until 2022. She is now a senior columnist at Bloomberg and host of the Merryn Talks Money podcast - but still writes for Moneyweek monthly.
Merryn is also is a non executive director of two investment trusts – BlackRock Throgmorton, and the Murray Income Investment Trust.