How small businesses can retain staff in a competitive job market
Small businesses are struggling to retain staff and compete against large companies with deep pockets.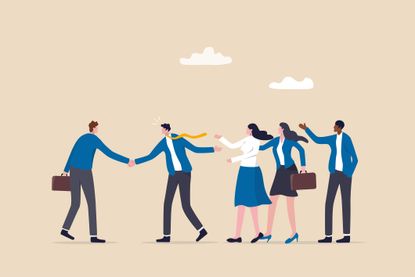 (Image credit: Getty Images)
Small businesses have a people problem – how to retain staff? In a highly competitive job market, they are losing staff to large companies whose resources enable them to pay higher salaries. Almost nine in ten British small firms taking part in one recent survey said they were struggling to match the pay deals on offer from larger rivals.
In that case, they need to find other strategies for boosting staff retention. The good news is that remuneration is not the only thing that counts when it comes to keeping staff – many people are more interested in other factors. Focus on these to give yourself the best chance of holding on to key members of your team.
1. Focus on onboarding
Firstly, efforts to retain employees should begin at the onboarding stage, because staff are far more likely to quit in the first few months of a new job than once they feel settled. The key is to build a connection with the new employee as quickly as possible. Assigning them a mentor – an existing employee to help them understand how the business operates – can be a good option here. So too can regular check-ins – perhaps a coffee or lunch. Look for as many ways as possible to help them feel part of the team straight away.
Subscribe to MoneyWeek
Subscribe to MoneyWeek today and get your first six magazine issues absolutely FREE
Get 6 issues free
Sign up to Money Morning
Don't miss the latest investment and personal finances news, market analysis, plus money-saving tips with our free twice-daily newsletter
Don't miss the latest investment and personal finances news, market analysis, plus money-saving tips with our free twice-daily newsletter
2. Support flexible working patterns
Work-life balance is another important consideration. Your ability to offer flexible working patterns, including hybrid and remote working opportunities, will help you recruit staff, but once they've joined the company you need to show your commitment is genuine.

This means ensuring staff are able to manage their workloads effectively and to work in a way that suits them. Try to build a culture in which staff aren't afraid to speak out if they feel overburdened.
3. Offer training and development
A determined focus on professional development can also help your business retain staff. When people feel they have opportunities to progress, they are more likely to stay put. That means providing access to education and training, for example, and promoting from within wherever possible. But you also need to talk to employees to understand their ambitions: what is it they are looking to do with their careers and how might that work well for both them and your business?

4. Think laterally when it comes to rewards
Don't overlook the importance of rewards. You may feel unable to compete with larger businesses on pay, but there are affordable ways to recognise people's contributions so that they feel valued.
Call out good performance publicly, for example, and think about small gestures of appreciation – a meal out on the company, say, or an extra day off. It may also be possible to boost remuneration cost-effectively through schemes such as employee discount programmes with partners or specialist providers. These cost relatively little.
5. Develop two-way communication structures
Make sure communication is a key focus of your employee retention work, and that this is a two-way process. Build structures through which you can provide feedback to staff so that you have opportunities to praise good work and offer support in areas where there is room for improvement. Equally, look for feedback from them too – one-on-one meetings, 360-degree appraisals and surveys from employees can all provide valuable intelligence on how staff feel about working for you.

Be open and clear about how you respond to such feedback. All these tactics can make a huge difference to your ability to retain employees.
Your goal should be to build an organisation where people feel valued, engaged and part of something that is bigger than themselves. Get it right and that can be much more powerful than competing on salary – not least because even if you can afford to pay more, there will always be someone able to outbid you.
---
This article was first published in MoneyWeek's magazine. Enjoy exclusive early access to news, opinion and analysis from our team of financial experts with a MoneyWeek subscription.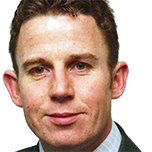 David Prosser is a regular MoneyWeek columnist, writing on small business and entrepreneurship, as well as pensions and other forms of tax-efficient savings and investments. David has been a financial journalist for almost 30 years, specialising initially in personal finance, and then in broader business coverage. He has worked for national newspaper groups including The Financial Times, The Guardian and Observer, Express Newspapers and, most recently, The Independent, where he served for more than three years as business editor.