More help for small businesses to deal with customers who pay late
The latest measures to tackle the problem of customer who don't settle their bills on time bode well for small businesses.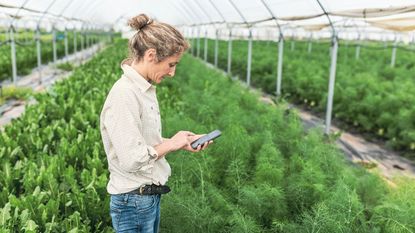 (Image credit: © Getty Images)
Late payments have been a persistent problem for small businesses in recent years, but the issue has become even more pressing during the pandemic. They are now owed more than £23bn in late payments. So they will welcome the government's move to strengthen the terms of the Prompt Payment Code (PPC). But while the changes should mean many small businesses get paid more quickly, critics point out that the code is a voluntary standard with a limited numbers of signatories.
Setting a deadline
Ministers are to alter the PPC so that large businesses are required to settle invoices from smaller firms within 30 days; they currently have 60. The change will take effect on 1 July. Other adjustments to the code, including requiring firms' finance directors to sign it personally, and to acknowledge suppliers' right to charge interest on late payments, come into force straight away.
The changes will benefit small firms who supply around 3,000 companies that have signed up to the PPC so far. These firms agree to pay at least 95% of their invoices within the deadlines set out by the code and to submit to investigation if they fall short of the target. But businesses that have not adopted the PPC will not be bound by the new 30-day payment terms. Small businesses must negotiate terms individually when supplying such companies and then hope their customers pay on time. Some help is available for small businesses treated unfairly. The Small Business Commissioner has powers to investigate complaints about late payments and to take enforcement action on small businesses' behalf. There are also individual complaints schemes for small-business suppliers in the construction and supermarket industries.
Subscribe to MoneyWeek
Subscribe to MoneyWeek today and get your first six magazine issues absolutely FREE
Get 6 issues free
Sign up to Money Morning
Don't miss the latest investment and personal finances news, market analysis, plus money-saving tips with our free twice-daily newsletter
Don't miss the latest investment and personal finances news, market analysis, plus money-saving tips with our free twice-daily newsletter
Small firms also have the option of taking formal legal action against late payers, seeking a court judgement to get their bill paid, plus costs and interest. But many firms complain that taking action against late payers can be a slow process and that it is not always possible to recoup costs. There is also a suspicion that some large businesses are gaming the system, leaving it as long as possible to pay their bills. The threat of legal action at the end of a protracted process may not encourage them to settle invoices more quickly.
It therefore makes sense to focus on payment processes well before invoices are delayed. Issue invoices as soon as possible once work has been completed, with clear agreement about when they should be paid. Set clear rules about how much credit suppliers should be allowed before bills are paid; refusing to continue supplying a customer until a previous invoice has been settled can sometimes be an effective tactic.
Small businesses certainly should not be afraid to take legal action against recalcitrant debtors. But preventing such problems escalating in the first place – especially to the stage where they begin to affect cash flow – is a preferable alternative.
Progress on insurers' payouts
Many small companies with business-interruption insurance should now receive Covid-19-related payouts following a legal victory by the Financial Conduct Authority (FCA). The City regulator took action against eight insurers amid uncertainty about whether such insurance covers the pandemic. The Supreme Court ruled last week that in most cases policies should pay out.
However, the ruling does not apply to all business-interruption policies. The courts looked specifically at insurance including a promise to pay out in the event that a business is interrupted owing to "disease" or "denial of access" to their premises. Many standard policies do not contain such provisions and firms with this kind of cover are unlikely to be able to claim. After the victory, the FCA told insurers to contact policyholders with affected claims within seven days to explain their next steps. In many cases, payments should flow shortly.
Insurers have agreed that the cases considered by the courts will be used to agree an industry-wide precedent for dealing with Covid claims rather than applying only to the eight insurers involved in the legal action. Around 370,000 small businesses may now have a claim for redress, though many more will miss out. Firms unhappy with their insurer's approach still have a right to complain, including taking their case to the independent Financial Ombudsman Scheme.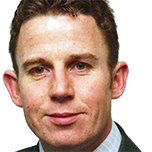 David Prosser is a regular MoneyWeek columnist, writing on small business and entrepreneurship, as well as pensions and other forms of tax-efficient savings and investments. David has been a financial journalist for almost 30 years, specialising initially in personal finance, and then in broader business coverage. He has worked for national newspaper groups including The Financial Times, The Guardian and Observer, Express Newspapers and, most recently, The Independent, where he served for more than three years as business editor.