Last chance to secure a Bounce Back loan for your small business
The government's Bounce Back loan scheme will only run for another six weeks. Act now if you need to take advantage of it.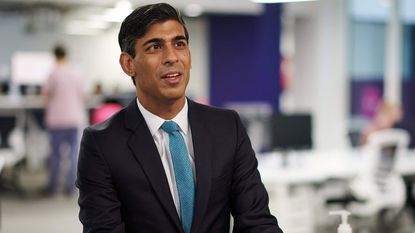 (Image credit: © LEON NEAL/POOL/AFP via Getty Images)
Any small business that thinks it might need a Bounce Back loan from the government's flagship business-support scheme should get a move on. In theory, the scheme runs for another six weeks or so. Chancellor Rishi Sunak has just extended it until 30 November. In practice, the banks that administer Bounce Back loans are making it harder for many firms to claim this support.
The loans offer an attractive deal to small firms looking for finance to cope with the pandemic. Loans are interest-free in year one and then charge 2.5% for the rest of the term, up to a maximum of ten years. Even businesses not currently in need of finance should consider taking out a loan as a buffer against problems that may emerge in the months to come. If the money is not needed, it can be paid back within the first 12 months at no cost.
The tide is turning
However, while the Treasury says 28 banks and finance providers are signed up to issue Bounce Back loans, some of these lenders have now stopped participating in the scheme. One high-profile example is Tide, the fintech start-up that specialises in the small-business banking market. It blames the structure of the government's scheme for its inability to continue lending.
Subscribe to MoneyWeek
Subscribe to MoneyWeek today and get your first six magazine issues absolutely FREE
Get 6 issues free
Sign up to Money Morning
Don't miss the latest investment and personal finances news, market analysis, plus money-saving tips with our free twice-daily newsletter
Don't miss the latest investment and personal finances news, market analysis, plus money-saving tips with our free twice-daily newsletter
Theoretically, if your bank decides to call time on Bounce Back loans early, there is nothing to stop you going elsewhere. The scheme does not require businesses to apply to their existing banking provider. But here there is another problem: overwhelmed by demand, many lenders are now closed to applications for Bounce Back loans from all but their existing customers. In some cases, lenders are even restricting the loans to businesses that were with them before the scheme was launched in May. The result is that small firms unable to secure a Bounce Back loan from their current bank will find it difficult to get one from another provider.
Where lenders do offer Bounce Back loans to non-customers, there may be strings attached; Skipton Building Society, for example, requires borrowers to take out an additional invoice-finance facility. There are still some lenders offering unfettered access to the scheme for businesses prepared to switch to their banking services. Examples include Metro Bank, Barclays, Yorkshire Bank and Clydesdale Bank, which have continued to accept at least some applications from customers who didn't previously have a business account.
But time is tight. The National Audit Office said last week that new customers for Bounce Back loans are now having to wait up to 12 weeks for applications to be processed, taking them past the 30 November deadline. Growing concern about fraud has prompted many banks to increase checks on applicants. These will naturally be more extensive for new customers.
With the government standing behind the Bounce Back loans scheme, there is no danger of banks losing out; in the event that businesses default, the taxpayer is on the hook to repay the bank instead. However, smaller lenders point out that as there is no direct funding available for the scheme, they must finance all advances themselves, limiting capacity. Larger lenders say they are struggling to cope with the scale of demand. The upshot, then, is that if your company needs a loan it is at risk of missing out altogether. Apply now before it is too late.
Help in local lockdowns
Small businesses in England that are ordered to close for a period as the government imposes local lockdowns will have access to two different types of financial support. Firstly from 1 November, when the existing furlough scheme closes, firms across the UK will be able to take part in the revamped Job Support Scheme. If a business has to close for seven days or more, the state will cover the cost of two-thirds of each employee's wages, up to a maximum of £2,100 a month. Employers do not have to top up this contribution – though they are free to do so – but they will still be required to pay pension and national insurance contributions.
In addition, businesses in England hit by a local lockdown will be entitled to cash grants linked to their properties. Firms forced to close for two weeks or more will receive monthly grants of up to £3,000 from the government linked to the rateable value of their property, up from a maximum of £1,500 a month currently. Firms with a rateable value below £15,001 will get grants of £1,300, while those with a rateable value between £15,001 and £51,000 are allowed to claim £2,000. Finally, larger companies can claim £3,000.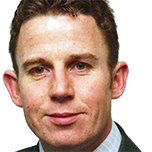 David Prosser is a regular MoneyWeek columnist, writing on small business and entrepreneurship, as well as pensions and other forms of tax-efficient savings and investments. David has been a financial journalist for almost 30 years, specialising initially in personal finance, and then in broader business coverage. He has worked for national newspaper groups including The Financial Times, The Guardian and Observer, Express Newspapers and, most recently, The Independent, where he served for more than three years as business editor.