Grab your gold: inflation is coming
Inflation remains under control for now. But expect it to pick up both soon and sharply.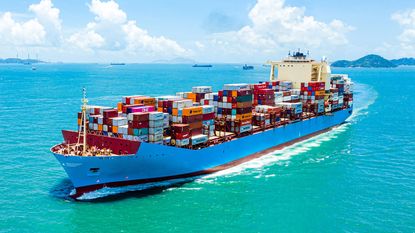 (Image credit: © Getty Images)
Inflation is coming and it will have "'Made in Asia' stamped all over it", says Richard Cookson on Bloomberg. The continent's economy is "humming", driving a boom in the price of commodities such as copper. Expect inflation to "pick up both soon and sharply".
A wall of money
Inflation remains quiescent for now. Consumer prices rose by an annual 0.7% in the UK in October; US prices by 1.2%. Yet financial-market expectations for average US inflation over the next decade recently hit the highest level in 18 months, say Colby Smith and Tommy Stubbington in the Financial Times: the so-called ten-year "break-even-rate", derived from inflation-linked and conventional Treasury bond yields, topped 1.8%. The yield on US ten-year Treasuries has climbed to 0.9% since the summer. That suggests investors are seeking more of a cushion against a possible inflationary surprise.
Central banks worldwide have unleashed a phenomenal amount of monetary firepower in response to Covid-19. As Jeremy Warner notes in The Daily Telegraph, the worldwide stock of central bank asset purchases has gone from $11trn before the crisis to $17trn today. At £886bn, the Bank of England's balance sheet is already worth about 40% of 2019 UK GDP.
Subscribe to MoneyWeek
Subscribe to MoneyWeek today and get your first six magazine issues absolutely FREE
Get 6 issues free
Sign up to Money Morning
Don't miss the latest investment and personal finances news, market analysis, plus money-saving tips with our free twice-daily newsletter
Don't miss the latest investment and personal finances news, market analysis, plus money-saving tips with our free twice-daily newsletter
US Federal Reserve records going back to 1981 show that year-over-year growth in the American M2 measure of money supply had never topped 15% before this year, Mike Wilson of Morgan Stanley tells Thomas Franck on CNBC. Yet M2 surged 20% in the first seven months of 2020 alone. "We have never observed money supply growth as high as it is today".
Demography is destiny
For now, much of that extra money is being hoarded by savers and corporations, but that won't last, says Cookson. Thanks to the vaccines, developed economies are poised to stage a recovery early next year, but rising demand will run into constrained supply; plenty of businesses and factories have folded in 2020. Despite the epic demand destruction wrought by the pandemic, the price of global traded goods has fallen by less than during the global crisis of 2008.
A book by academics Charles Goodhart and Manoj Pradhan predicts a new era of high inflation, says Martin Wolf in the Financial Times. In The Great Demographic Reversal, they say ageing populations will mean a smaller global labour force in future decades, reversing the deflationary pressure caused by China's emergence as a manufacturing powerhouse starting in the 1980s. A backlash against globalisation in developed nations will only compound the inflationary effect. The last few decades of "lower for longer" inflation and interest rates may be entering its denouement.
All this bodes well for gold, the classic inflation hedge. More fiscal stimulus (see below), "out-of-control debt ratios", low interest rates and a weaker dollar all mean it is set to shine in 2021, says Peter Grosskopf of investment manager Sprott.