Allianz's $6bn scandal exposes Germany's cosy corruption
Allianz's $6bn scandal is just the latest example of wrongdoing by a major German company.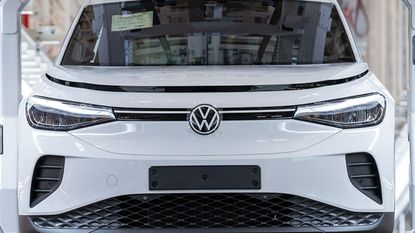 (Image credit: © Getty )
Even by the standards of the American justice system, it was a huge settlement. Earlier this month, the German insurance giant Allianz agreed to pay $6bn in fines to settle claims that its US investment arm cost investors billions of dollars by misleading them about the risks of some of its funds. It was a significant enough story in itself, and one that will have implications for the rest of the finance industry. But it was also far from the first major German company to be caught out in a scandal. There is something rotten at the heart of Germany – and that is becoming more obvious all the time.
Take the technology company Wirecard, for example. It was worth €24bn at its peak, and was feted as one of the fastest growing companies in Europe. But it collapsed into insolvency in 2019 after a series of accounting irregularities were exposed, and its chief executive was arrested. Shareholders lost all their money in what was, without question, the worst corporate collapse of the last decade.
Before that, Volkswagen, which vied with Toyota as the largest automotive company in the world, was exposed as having systematically cheated on emissions standards for its cars, pretending they met environmental rules when in fact they didn't. Back in 2016, Deutsche Bank was fined $7bn in the US for mis-selling mortgage securities, while in the last few years it has been fined for Russian money laundering, the Libor interest rate scam, a violation of US economic sanctions, as well as admitting it hired private detectives to spy on its critics. It is hardly a great record for what is meant to be the country's most prestigious financial institution.
Subscribe to MoneyWeek
Subscribe to MoneyWeek today and get your first six magazine issues absolutely FREE
Get 6 issues free
Sign up to Money Morning
Don't miss the latest investment and personal finances news, market analysis, plus money-saving tips with our free twice-daily newsletter
Don't miss the latest investment and personal finances news, market analysis, plus money-saving tips with our free twice-daily newsletter
Of course, every country has some rogues and bad apples. There are plenty in Britain, and in the US as well. And yet, there can be no question that over the past decade if there is a major corporate scandal it has "Made in Germany" stamped all over it. In reality, this week's revelations at Allianz should be no real surprise.
Three causes of corruption
There are three reasons why German business has become so endemically corrupt. First, it has a cosy, corporatist system that protects insiders. The country gets a lot of praise for a system that enables companies, unions, and the government to work by consensus. That has some strengths. It has allowed the German economy to plan for the long term, to build up skills and expertise, and to concentrate on dominating key export markets. It has helped build the trade surplus and minimise labour disputes. However, it also has a big weakness. It protects people, and stops hard questions being asked. And it allows cronies to stay in position far longer than they should.
Next, Germany has a weak stockmarket that makes takeovers virtually impossible. There have been a few, such as Vodafone's takeover of Mannesman two decades ago, but they are very rare. Shareholders don't typically support them, and neither do the regulators, while the government has recently stepped up scrutiny of foreign bids. Again, being safe from hostile acquirers might allow companies to plan for the long term. But it also means there is very little scrutiny of management, nor any real consequences if things go wrong.
Finally, there is a culture of complacency that comes from having an undervalued currency. The euro is worth far less than the deutschmark would have been, and that makes it relatively easy for German companies to keep the export machine running and make big profits. Mediocre management teams can stay in place for far longer than they should.
We are often told that Germany's economy is a model that should be emulated. It's true it has some great companies, many strengths, and it is a wealthy economy, even if there is not much sign of any new industries emerging. But one point is also becoming painfully clear.
It is also the most corrupt in the developed world, and that is getting more and more evident all the time. And that is surely not something that should be admired or respected – and certainly not copied.
For more on this topic, see:
What exactly is going on in the Wirecard scandal?
Matthew Lynn is a columnist for Bloomberg, and writes weekly commentary syndicated in papers such as the Daily Telegraph, Die Welt, the Sydney Morning Herald, the South China Morning Post and the Miami Herald. He is also an associate editor of Spectator Business, and a regular contributor to The Spectator. Before that, he worked for the business section of the Sunday Times for ten years.
He has written books on finance and financial topics, including Bust: Greece, The Euro and The Sovereign Debt Crisis and The Long Depression: The Slump of 2008 to 2031. Matthew is also the author of the Death Force series of military thrillers and the founder of Lume Books, an independent publisher.