Shortage of Sharia-compliant pensions lets down savers
A lack of Sharia-compliant pensions is leaving many people unable to save for retirement.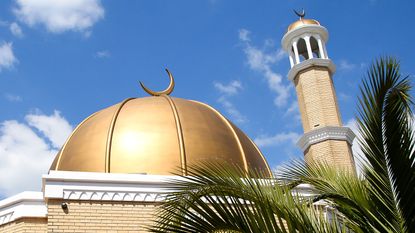 (Image credit: © Dinendra Haria/SOPA Images/LightRocket via Getty Images)
A row between Uber and some of its drivers is shining a light on how many Muslims feel unable to save for retirement because they do not have access to Sharia-compliant pensions.
Trade unions representing Uber drivers say the ride-hailing app's introduction of a pension scheme that does not offer a Sharia-compliant fund is letting down Muslim drivers, who account for a majority of its workforce. Union leaders have now threatened Uber with legal action. The row underlines the broader need to ensure Muslim savers and investors have access to pension plans that enable them to plan effectively for retirement.
To comply with Sharia law, pension funds must not invest in companies involved in activities that contravene the principles of Islam. This will include businesses that produce or sell alcohol, tobacco, arms and pork. Funds with exposure to gambling also fall foul of Sharia laws – even some financial services will render funds non-compliant.
Subscribe to MoneyWeek
Subscribe to MoneyWeek today and get your first six magazine issues absolutely FREE
Get 6 issues free
Sign up to Money Morning
Don't miss the latest investment and personal finances news, market analysis, plus money-saving tips with our free twice-daily newsletter
Don't miss the latest investment and personal finances news, market analysis, plus money-saving tips with our free twice-daily newsletter
Research published last year found 30% of Muslims in the UK did not have a pension, with the lack of Sharia-compliant options cited as the leading reason.This represents a market failure, since the UK is home to 3.4 million Muslims, but some pension providers are taking advantage of that opportunity. Both Nest and The People's Pension offer Sharia-compliant funds to millions of savers in work-based pension plans.
• The volume of savers breaching the annual and lifetime allowance pension contribution limits has hit an all-time high, new data from HM Revenue & Customs reveals. The number of taxpayers exceeding their annual allowance rose 24% in the 2019-2020 tax year, the most recent period for which HMRC has published figures, while breaches of the lifetime allowance rose 19%. With tax levies of up to 55% on the excess, the data underlines why savers must get to grips with the allowances, which catch out more people each year.
• Will your pension last you a lifetime? The number of centenarians in the UK is set to grow 78% over the next 20 years, with more than 29,000 Britons aged at least 100 by 2041. The prediction, from financial planners at Bowmore Wealth Group, shows why savers must think carefully about how to ensure their pension funds last for as long as they need them. Buying an annuity that pays a guaranteed lifetime income may be worth considering, although since inflation-linked annuity rates are still low, this is not a straightforward decision.
• The number of British expatriates living in countries where they do not receive increases to their UK state pension now stands at almost 500,000. Britons can claim their state pension even if they retire overseas, but it will only increase in line with raises in the UK if their new home has a social security agreement with Britain. In most countries (including Australia, Canada and New Zealand), their pension is frozen at the level payable when they begin claiming. The anomaly now affects half of all Britons moving overseas.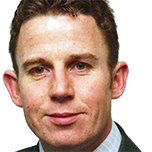 David Prosser is a regular MoneyWeek columnist, writing on small business and entrepreneurship, as well as pensions and other forms of tax-efficient savings and investments. David has been a financial journalist for almost 30 years, specialising initially in personal finance, and then in broader business coverage. He has worked for national newspaper groups including The Financial Times, The Guardian and Observer, Express Newspapers and, most recently, The Independent, where he served for more than three years as business editor.