How much money will you need to comfortably retire on?
New research shows how much you might need to live comfortable life after you stop working.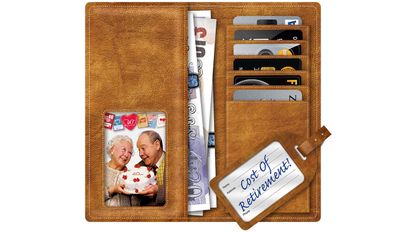 (Image credit: © Alamy)
How much cash will you need in retirement? For most people, that is a hard question to answer, which can make retirement planning more challenging. But the Pensions and Lifetime Savings Association (PLSA) thinks its new Retirement Living Standards could help. It estimates the amount you will need for different levels of financial comfort in later life.
The PLSA reckons that the minimum income you will need is £10,900 a year, or £16,700 for a couple. That should provide enough money to cover your household bills and leave a bit left over for the occasional treat.
For greater financial security and more fun, the PLSA reckons that £20,800 is about right, or £30,600 for a couple. And for a comfortable retirement, with more luxury, its targets are £33,600 and £49,700 of annual income for single pensioners and couples respectively.
Subscribe to MoneyWeek
Subscribe to MoneyWeek today and get your first six magazine issues absolutely FREE
Get 6 issues free
Sign up to Money Morning
Don't miss the latest investment and personal finances news, market analysis, plus money-saving tips with our free twice-daily newsletter
Don't miss the latest investment and personal finances news, market analysis, plus money-saving tips with our free twice-daily newsletter
A three-week holiday?
The figures involve some subjective judgements. For example, the PLSA defines comfortable as being able to take a three-week European holiday each year, replace your car every five years and spend £1,200 a year on clothing.
Some will feel this is extravagant. And, of course, everyone's circumstances are different. If you're still paying a mortgage, or you need care support, these figures may be much less useful.
Nevertheless, the PLSA's estimates do provide a handy starting point for you to gauge whether your retirement saving is on track. First, bear in mind that not all of your income has to come from savings; assuming you have made national insurance contributions, you should also be entitled to a state pension. This is worth up to £9,339 in the current year, so you can subtract that from your target income.
In rough terms, that leaves a single person needing to generate pension income of £24,000 to hit the PLSA's comfortable level of income. The question then becomes how big a pension fund you will need to deliver that.
For those in defined-benefit schemes, which offer a guaranteed level of pension in retirement, it is easy to see where you are. But if you have a defined-contribution scheme, you need to look at the income your pot might buy.
Legal & General, which provides a useful online retirement-income calculator, reckons you would need £720,000 of pension savings to buy a guaranteed lifetime annuity yielding income of £24,000 a year. That is assuming you take a quarter of the pot as tax-free cash at retirement, and that you are not expecting your income to increase each year.
Start right now
Alternatively, if you plan to continue investing your pension fund in retirement, while drawing an income, Legal & General reckons that £720,000 would buy you £25,000 annually and sustain you into your nineties, assuming moderate investment returns. While plenty of people will consider an annual income of £33,600 a year in retirement generous, the sum hardly represents untold riches. So the fact that you need more than £700,000 of savings to secure it, even after taking state pensions into account, is quite a wake-up call.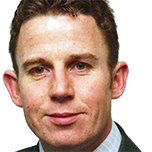 David Prosser is a regular MoneyWeek columnist, writing on small business and entrepreneurship, as well as pensions and other forms of tax-efficient savings and investments. David has been a financial journalist for almost 30 years, specialising initially in personal finance, and then in broader business coverage. He has worked for national newspaper groups including The Financial Times, The Guardian and Observer, Express Newspapers and, most recently, The Independent, where he served for more than three years as business editor.