How flexible working could affect your pension
Flexible working may have a permanent effect on how we save for retirement, says David Prosser.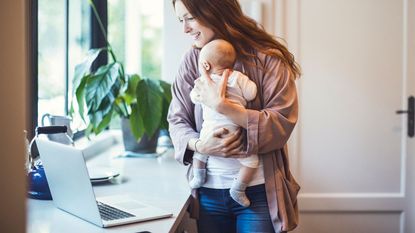 (Image credit: © Getty Images)
As the UK continues to ease Covid-19 lockdown restrictions and more employees return to work, the debate about the future of work goes on. If the move to more flexible arrangements continues, the impact on retirement planning could be greater than expected.
The most obvious point is that if people work fewer hours – because they choose to shift to part-time working, for example – they will almost certainly be paying less into their pension. Under the auto-enrolment pensions system, both employees and employers have to pay a minimum percentage of pay into pensions. If your earnings reduce, so will the cash going into your savings. Inevitably, that means a smaller pension fund when you reach retirement.
Moreover, many people do not realise that there are minimum levels of earnings to qualify for auto-enrolment. If your salary drops below £10,000 a year, your employer does not automatically have to enrol you in its occupational pension scheme. That could see you missing out on workplace pension contributions altogether.
Subscribe to MoneyWeek
Subscribe to MoneyWeek today and get your first six magazine issues absolutely FREE
Get 6 issues free
Sign up to Money Morning
Don't miss the latest investment and personal finances news, market analysis, plus money-saving tips with our free twice-daily newsletter
Don't miss the latest investment and personal finances news, market analysis, plus money-saving tips with our free twice-daily newsletter
This can be a real headache for the growing number of people with several part-time jobs. If each of them pays less than £10,000, they may not receive any pension benefits at all even if, in aggregate, they are earning well over the threshold.
Get enrolled if you can
If you are in this group, the thing to check is whether you are earning more than the lower earnings limit for national insurance contributions with each employer – this is currently £6,240. If so, you have the right to ask to be enrolled in the work pension scheme, even if your employer is not obliged to do this automatically.
Affordability will naturally be a key consideration. If your income has fallen – by choice or otherwise – can you afford to keep up with pension contributions, or even to make additional voluntary payments in order to keep your retirement saving ticking over? That will depend on your individual circumstances, but every penny of pension savings you can afford to make today will benefit you over the longer term.
It is not all bad news. Pension experts believe that a shift to flexible working could help many women save more for retirement. Women's pension savings, on average, lag behind those of men; this is partly because they are more likely to take time out of work to have children, but also because women typically take on more caring responsibilities over the long run, making it harder for them to work. If employers now have to take a more modern attitude to flexible working, many women may find it more straightforward to increase their hours and to boost their pension savings accordingly.
For example, the average full-time working mother has a pension fund worth £153,562 at retirement, against £123,061 for a mother who works part-time, according to data from investment platform Interactive Investor. That is a shortfall of more than £30,000 that some women may now be able to start making up.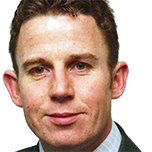 David Prosser is a regular MoneyWeek columnist, writing on small business and entrepreneurship, as well as pensions and other forms of tax-efficient savings and investments. David has been a financial journalist for almost 30 years, specialising initially in personal finance, and then in broader business coverage. He has worked for national newspaper groups including The Financial Times, The Guardian and Observer, Express Newspapers and, most recently, The Independent, where he served for more than three years as business editor.