Not been driving much? Here's how to save money on costly car insurance
If you've not been driving your car much lately, it's important to shop around for a better car insurance package, says Ruth Jackson-Kirby.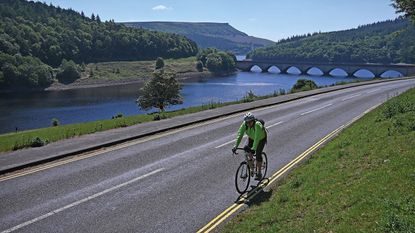 (Image credit: © PAUL ELLIS/AFP via Getty Images)
Car insurers continue "to punish loyal customers with price hikes despite a massive drop in the number of road accidents" in lockdown, says Will Kirkman in The Daily Telegraph. Four in ten customers who stuck with the same provider saw their annual bills rise by an average of £49 a year in the last three months of 2020, says comparison site Confused.
The so-called "loyalty penalty" is expected to be banned from July but until then insurers can raise your premiums when you renew. So, what can you do to cut your bills? Shop around when it is time to renew. "We know from our research that insurers are still putting up renewal prices for some drivers," Louise O'Shea from Confused told The Telegraph. "Even if the increase is small, please don't settle for this as there will be an insurer out there willing to offer a better price."
When you are looking for a new car-insurance policy make sure you think carefully about the details you give for your driving habits. We have all driven a lot less over the last 12 months, and it is unlikely your mileage will hit the same level in 2021 as in 2019. So think about cutting your estimated annual mileage. Just don't get carried away: underestimate it and you could face problems if you make a claim.
Subscribe to MoneyWeek
Subscribe to MoneyWeek today and get your first six magazine issues absolutely FREE
Get 6 issues free
Sign up to Money Morning
Don't miss the latest investment and personal finances news, market analysis, plus money-saving tips with our free twice-daily newsletter
Don't miss the latest investment and personal finances news, market analysis, plus money-saving tips with our free twice-daily newsletter
Car insurance charged by the mile
If you aren't driving far, consider switching to a policy that charges you per mile. RAC is offering this type of policy to those who estimate their annual mileage at under 6,000 miles a year. You pay an activation fee of £50, then a mileage premium of at least 4p a mile, plus a premium for when your car is parked, starting at £14 a month. This policy won't track how you drive, only how far. You stick a tag in your windscreen and pair it with an app on your phone.
"Someone who paid a £50 set-up fee, plus a £16 a month parked premium and was charged 8p a mile for their RAC Pay by Mile insurance policy would end up with a bill of £522 for the year if they covered 3,500 miles," says David Byers in The Times. That is below the average premium of £603, says Compare the Market.
But assess your mileage as accurately as you can before you sign up: someone covering 6,000 miles a year on the same payments as above would rack up an annual premium of £722 – well above the average. RAC is only the second insurer to offer pay-as-you-drive coverage; By Miles is the other. You may also be able to ask your insurer for a partial refund if you haven't gone as far as you estimated when you signed up. Direct Line offers Mileage MoneyBack of 2% of your premium for every 1,000 miles you didn't drive. Aviva and Sheilas' Wheels also offer refunds. You have nothing to lose by asking your insurer if they will give you some of your money back.
Ruth Jackson-Kirby is a freelance personal finance journalist with 17 years' experience, writing about everything from savings and credit cards to pensions, property and pet insurance.
Ruth started her career at MoneyWeek after graduating with an MA from the University of St Andrews, and she continues to contribute regular articles to our personal finance section. After leaving MoneyWeek she went on to become deputy editor of Moneywise before becoming a freelance journalist.
Ruth writes regularly for national publications including The Sunday Times, The Times, The Mail on Sunday and Good Housekeeping among many other titles both online and offline.