Should you file a diesel emissions claim and how?
Those who owned a diesel vehicle between 2007 and 2020 might be able to claim over the emissions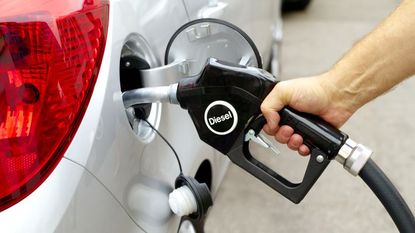 (Image credit: © Getty images)
Thousands of diesel car owners are taking legal action after allegedly being misled about their car's pollution's level.
Some motorists who owned a diesel car between 2007 and 2020 are teaming up to take legal action against car manufacturers, claiming they installed devices into vehicles which led to reduced nitrous oxide emissions readings, leading them to believe their car's pollution level was lower than it really was.
Manufacturers have denied the claims, but motorists claim results gave lower readings when they were in fact heavily polluting vehicles.
Subscribe to MoneyWeek
Subscribe to MoneyWeek today and get your first six magazine issues absolutely FREE
Get 6 issues free
Sign up to Money Morning
Don't miss the latest investment and personal finances news, market analysis, plus money-saving tips with our free twice-daily newsletter
Don't miss the latest investment and personal finances news, market analysis, plus money-saving tips with our free twice-daily newsletter
Back in 2015 Volkswagen admitted to installing "defeat devices", which lowered a car's nitrous oxide emissions reading", with claims that consumers who had purchased these vehicles were mis-sold. VW paid out £193m to claimants, around £2,000 per person. Other manufacturers are also now facing legal claims.
You might be considering making a claim if you own a diesel car and believe you were affected, but what do you have to know beforehand? Legal claims come with significant costs, so it's worth knowing all the specifics before filing one.
Which vehicles can you claim for?
Legal firms have said customers of the following brands might have been affected, but manufacturers deny this. They are Audi, BMW, Chrysler, Citroen, Fiat, Ford, Hyundai, Jaguar, Kia, Land Rover, Mercedes, Mini, Nissan, Peugeot, Porsche, Renault, Seat, Skoda, Suzuki, Vauxhall, Volkswagen and Volvo.
VW is the only one to have already paid out £192m to settle 91,000 claims in England and Wales. It includes its brands Audi, Seat and Skoda. But according to MoneySavingExpert, you might still be able to claim for these brands.
Are you eligible to make a diesel emissions claim?
Motorists in England and Wales who were the registered keepers of diesel vehicles or vans manufactured between 2007 and 2020 could be eligible to join a group legal claim.
Criteria varies, but law firms might accept you if your vehicle was:
Bought new or second hand
Leased
If you had a company car and the contract was under your name
You don't need to still be the owner of the vehicle. You can check your eligibility for free via the following law companies' websites, according to MoneySavingExpert:
In England and Wales:
In Scotland:
In Northern Ireland:
Keep in mind that solicitors in Northern Ireland are not allowed to take on cases on a "no win, no fee" basis so you might be required to pay upfront.
Your claim has to be based on your suffering a financial loss due to any misrepresentation by the company about its vehicles' diesel emissions. So for instance if you paid more because you believed you were buying an environmentally friendly car, or if it later had to be fixed to comply with emissions standards which led to poorer performance or a lower resale value.
As their payment, law firms will take a percentage of any compensation. The maximum they can claim ranges between 30-50%. You can only sign up with one law firm per vehicle.
You can also only join a claim for the country where you bought or leased the vehicle, regardless of where you live. Rules will vary in different parts of the UK. If you bought your vehicle outside the UK, you will not be eligible.
How can I make a diesel emissions claim and how long will it take?
The most straightforward option is to look into joining a claim, as independent litigation can be very costly. Adverts will ask you to join other diesel vehicle owners in their claims against manufacturers.
Several law firms have dedicated web sites for you to submit details of your vehicle to figure out whether you're eligible. Cases have been going on for some years now – if you're thinking about making a claim you might want to wait until there is a court judgement against a manufacturer as you can then make a claim yourself.
If you are interested in making a claim make sure you do your due diligence on the law firm of your choosing and that you keep on top of updates.
Additionally, a claim can take up to five years or longer to be processed so don't expect the payout to be quick.
What to keep in mind when choosing a law firm
Do your research before you sign up. You can look at reviews on sites such as Trustpilot which will give you an idea of what they are like. Some firms might be better reviewed than others when it comes to emissions claims specifically.
Online forums and social media groups made for and by motorists pursuing claims might also be a useful source of information.
What are the risks involved in making a diesel claim?
Firms are working on a "no win, no fee" basis (except potentially for those in Northern Ireland) so there won't be an upfront fee.
But if the claim fails, there could be legal costs if the firm doesn't have "after the event insurance" so make sure you clarify when signing up that you have this cover. Also ask for any legal costs you might have to pay before you sign up.
If you change your mind you have a 14 day cooling off period after you sign up. During this time cancelling is straightforward. Afterwards it will require more paperwork and might involve fees. Make sure you carefully go through any paperwork when you receive it. Keep all communications with the firm in writing too.
What happens if the claim proceeds?
If your claim proceeds you might be asked for additional information detailing proof of ownership or financial agreements. A full witness statement or attending court is unlikely to be necessary.
How much could I receive from a successful diesel claim?
VMW's payouts have been in the thousands but this isn't guaranteed. What you receive is difficult to predict.
Even if your firm believes you're eligible for compensation the amount could be reduced by the court. A lower amount could be paid out if the case is settle outside of court.
Should I file a diesel claim?
This is ultimately up to you. It's important to know the pros and cons of making a claim, and to be aware there is no guarantee you will be successful.
Also keep in mind you might have to pay a fee if the claim fails and your law firm doesn't have insurance.
Finally, ask yourself if you genuinely suffered a loss as the process is years-long and there is no guarantee of a win.
Nic studied for a BA in journalism at Cardiff University, and has an MA in magazine journalism from City University. She joined MoneyWeek in 2019.