Fang tech stocks: Meta and Netflix lose their bite
Investors treated the Fang tech stocks as almost identical, but two of them are much weaker than the rest, says Philip Pilkington.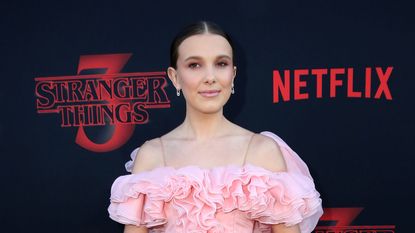 (Image credit: © Rachel Murray/Getty Images for Netflix)
Back in 2013, American financial pundit Jim Cramer, host of the Mad Money TV show, introduced investors to a new basket of stocks: the Fangs. These were the tech investments of the future, he said. They were called Fangs because they "take a major bite out of the bears". Classic Cramer.
The original basket was Facebook, Amazon, Netflix and Google – hence the acronym. Apple was added to the list fairly soon afterwards, and Microsoft sometime later. There were also some name changes to upset the acronym. Google's parent company became Alphabet in 2015; more recently, Facebook relaunched as Meta Platforms in 2021. But the term Fangs has stuck as a shorthand for a basket of companies best poised to take advantage of new technological trends.
Old tech stocks, such as IBM and Dell, were based on the emerging personal computing revolution of the 1990s. But the new tech stocks were partaking in the upheaval brought to all our lives by the rise of high-speed internet and everything moving online. Facebook was going to be the new public square; Amazon would replace the high street; Netflix would push the cinema into irrelevance; Google would become the equivalent of the highway that connected you to the rest; Apple would provide the cutting-edge hardware to access the grid; and Microsoft would transport all the data into the cloud.
Subscribe to MoneyWeek
Subscribe to MoneyWeek today and get your first six magazine issues absolutely FREE
Get 6 issues free
Sign up to Money Morning
Don't miss the latest investment and personal finances news, market analysis, plus money-saving tips with our free twice-daily newsletter
Don't miss the latest investment and personal finances news, market analysis, plus money-saving tips with our free twice-daily newsletter
How did these prognostications work out? Pretty well. The world certainly has been taken over by these companies. Investment returns have reflected this as well – for a while anyway. Between early 2014 and early 2020 – just before the markets crashed after the Covid-19 outbreak – a market-cap-weighted portfolio of these companies was returning a stunning 37.4% price growth annually. Compare that with the 8.8% of the S&P 500 or 15.5% of the tech-heavy Nasdaq Composite over the same period. If you had listened to Cramer back in 2013, you could have truly made some mad money from his idea.
Fang stocks: not much in common
During this time, the Fangs also came to dominate the markets. They became the pack leaders for the market rally of this period. If Alphabet or Microsoft were up on a given day, you could bet that the Nasdaq was, too – and probably the S&P 500 to boot. This led some investors to think that the market rally as a whole was ultimately dependent on the performance of the Fangs. Yet if you looked deeper into the basket you could see some problems. These six stocks had been lumped together because of their technological affinity. But a more basic analysis showed that they operated on very different business models.
Alphabet, Amazon, Apple and Microsoft were classic monopoly companies. Amazon uses its sheer size and influence to dominate online retail. Google does the same for online search. Microsoft has managed to achieve the same thing behind-the-scenes in cloud computing and business IT infrastructure. Apple is firmly established as the hardware for people who like tech – or like to look like they like tech. But what about Netflix and Meta? Back when Cramer introduced the term, both looked like they had solid monopolies in their respective fields – online streaming for Netflix and targeted advertising for Facebook. A deeper analysis, however, suggested they might not hold onto this position for long.
Equity analysts talk about a company's monopoly position in terms of how wide their economic moat is – the metaphor is obviously taken from a medieval castle. A company with a wide moat is thought to have an entrenched market position that would be hard for competitors to challenge. For example, it is almost impossible to imagine a small start-up trying to challenge Amazon's impressive distribution networks.
It is not, however, so hard to imagine a company challenging Netflix's online streaming services. Setting up a rival platform should be straightforward enough. At that point, the two would compete on quality and cost. Similarly, there seems no reason to think that Meta's Facebook should have a permanent hold on social media. New trends are popping up all the time. Kids these days laugh at Facebook as a platform dominated by "old" people.
The Fang stocks' diverging fortunes
Markets have belatedly caught up with this analysis. Meta and Netflix have started to see their share prices decline dramatically. At the time of writing Meta is down roughly 35% over the past 12 months, while Netflix is down about 60%. Alphabet is flat, Apple is up 20% and Microsoft up 12%. Amazon is down more (a 27% fall), mostly due to its recent results and the end of the lockdown-driven online-shopping boom, but overall it's clear that Meta and Netflix are now being treated differently to the rest.
Markets have become more, not less dependent on the Fangs in this period, but they have shifted in such a way that they pay less attention to the price moves of Netflix and Meta. This may still be a problem, since the rest of the Fangs are not doing as well as they have in the past: they're between 12% and 27% in the red since the start of the year. That's a far cry from the 37.4% average annual growth they delivered in the 2010s (on a cap-weighted basis). No wonder markets are sagging.
Still, moving forward, if you still think the Fangs have serious value to deliver, it might be sensible to toss out Netflix and Meta – unless you think that company management can pull a rabbit out of the hat and turn them into hyper-competitive players in sectors that are suddenly newly competitive.
Philip Pilkington is a macroeconomist and investment professional. He is the author of the book The Reformation in Economics, and blogs at Fixing the Economists and on Twitter @philippilk