Share tips of the week – 11 November
MoneyWeek's comprehensive guide to the best of this week's share tips from the rest of the UK's financial pages.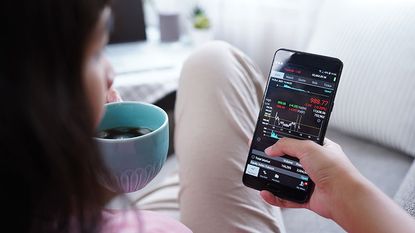 (Image credit: © Getty Images)
Three to buy
IMI
The Telegraph
Specialist-engineering company IMI's (LSE: IMI) stock is 27% cheaper than at the start of the year, which presents a buying opportunity for long-term investors. The company manufactures products that control the "precise movement of fluids" and "environmental, demographic and technological change" all present new areas of high demand for its products. Its valve technology is used in fertiliser spraying, to reduce vehicle emissions and in hydrogen storage. It has diversified away from the oil and gas industry, which provides it with further growth potential. The shares look undervalued. 1,300p
Subscribe to MoneyWeek
Subscribe to MoneyWeek today and get your first six magazine issues absolutely FREE
Get 6 issues free
Sign up to Money Morning
Don't miss the latest investment and personal finances news, market analysis, plus money-saving tips with our free twice-daily newsletter
Don't miss the latest investment and personal finances news, market analysis, plus money-saving tips with our free twice-daily newsletter
SRT Marine Systems
The Mail on Sunday
Around 90% of the world's trade is by sea, yet the ocean remains highly unregulated compared with the skies. Nevertheless, times are changing and "many governments are recognising that they need to take control of their territorial waters". SRT (LSE: SRT) is a market leader in maritime surveillance, and "the outlook is bright". The company is working on contracts valued at £70m and there is a confirmed pipeline worth £600m. Profits for the year to 31 March are expected to reach £11m, up from a £3m loss last year. The shares are expected to more than double over the next 12 months. 37p
Visa
Shares
Together, Visa (NYSE: V) and rival Mastercard process 340 billion annual transactions worth $18trn. Visa's stock has been hit by the market sell-off, but remains a buy. Gross margins are 97.5%, while operating and net profit margins are 67% and 51% respectively, "vastly superior to sector averages". Visa enjoys some protection from inflation because it takes a small chunk of every transaction it processes. "If the value of the transaction is higher due to surging prices, so is Visa's cut". $207
Two to sell
Aston Martin Lagonda
Investors' Chronicle
"For a company specialising in making machines built for speed, Aston Martin Lagonda (LSE: AML) is taking a long time to turn its fortunes around." It recently raised a welcome £654m, but continues to bleed cash. It is developing a new sports car, which will start production next year. But Aston has continued to struggle to deliver its existing order book owing to supply-chain difficulties, which have led to a 4% fall in wholesale volumes year-to-date. Its biggest headache remains £833m of debt, and "the fact that this is largely dollar-denominated doesn't help". While the latest round of fundraising should help Aston start to pay this off, it "remains one to avoid" until it can start generating cash. 90p.
Wizz Air
The Times
Budget carrier Wizz Air (LSE: WIZZ) suffered hefty losses in the six months to 30 September due to pandemic restrictions, "summer travel chaos", rising fuel prices and the dollar's strength against the euro. Unlike rivals the carrier chose not to hedge against the dollar or jet-fuel costs until recently, a costly mistake. The firm says operations are stabilising: witness expansion plans and rising ticket sales, which "outpaced pre-pandemic levels". Still,"it's hard to build a solid 'buy' case at this price". On 12 times 2024 earnings, the stock is priced for a recovery that "might not be so forthcoming" given persistently high inflation and rising costs. Avoid. 1,984p
...and the rest
Investors' Chronicle
Specialist consultancy firm Alpha FMC's (LSE: AFM) shares have faltered this year despite its "excellent record and convincing growth opportunities" as it continues to outperform in the US and diversify its client base. The discount presents a good buying opportunity (380p). City of London Investment Trust's (LSE: CTY) conservative approach has done especially well during this year's market roller-coaster. The trust boasts both the best share-price performance and the lowest fees in its peer group. Buy (389p).
Shares
Migo Opportunities Trust (LSE: MIGO) takes stakes in other investment trusts trading at a discount. There are plenty of good trusts in the bargain bin at the present time that could begin to see rises in their net asset values when the market rebounds. Buy (327p).
The Telegraph
Precision-measurement specialist Spectris's (LSE: SXS) shares are trading at 20 times forecast earnings. This is reasonable given "exceptional" long-term growth potential, a strong market position and solid finances. Buy (3,005p). National Grid (LSE: NG) has been subject to "hefty" selling, but any risk appears to have been factored into its share price. The company is part of "the solution to the issue of energy security" and it has highly profitable US assets. Buy (948p).
The Times
Amazon (Nasdaq: AMZN) is "at the mercy of consumer spending", so rising costs for firms and consumers bode ill for its balance sheet. Capital investment of $60bn is expected this year, but Amazon must show investors it can "tighten its outflows" to withstand the slowdown in spending. Avoid ($90)