The highest-yielding Pibs and preference shares
As well as ordinary shares, companies and other institutions issue preference shares and permanent interest-bearing shares (Pibs), which act more like fixed income securities. Rupert Hargreaves explains everything you need to know, and lists the highest-yielding Pibs and preference shares on the market.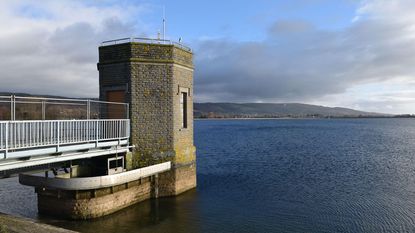 (Image credit: © Andrew Parker / Alamy)
Ordinary shares are the most common type of shares investors tend to own, but they're not the only share class available.
Preference shares are similar to ordinary shares with one key difference: they rank higher in the capital structure. That means that, in the event of bankruptcy, preferred shareholders are entitled to receive any proceeds from the liquidation of the business before ordinary investors.
Due to this fact, preference shares tend to act more like a fixed-income security – they tend to be issued at 100p and offer a fixed level of income. Indeed, while common shareholders are never legally guaranteed any dividends, preference shares may have guaranteed distributions attached.
Subscribe to MoneyWeek
Subscribe to MoneyWeek today and get your first six magazine issues absolutely FREE
Get 6 issues free
Sign up to Money Morning
Don't miss the latest investment and personal finances news, market analysis, plus money-saving tips with our free twice-daily newsletter
Don't miss the latest investment and personal finances news, market analysis, plus money-saving tips with our free twice-daily newsletter
For example, Bristol Water's 8.75% irredeemable cumulative preference shares pay a dividend equivalent to 8.75% of the issue price (100p) across two payouts a year. As the shares are "cumulative", if the company cannot meet the obligation for any reason, the dividend accrues until it has the funds to pay all outstanding obligations to creditors.
The fixed-income qualities of preference shares can be both a benefit and a drawback – while dividends are more predictable, there's no scope of the payout growing (it's usually fixed as a percentage of the issue price). For this reason, capital growth also tends to be fairly limited and the price of preference shares can be highly sensitive to interest rates (as is the case with other fixed-income securities).
A different form of capital for financial institutions
Permanent interest bearing shares (Pibs) are similar to preference shares in terms of creditor ranking and income distribution. However, they were almost exclusively issued by building societies, which are unable to raise other forms of capital.
Most Pibs have no maturity date, but some issues might be "callable". This means the issuer can redeem the Pibs if it believes it's advantageous to do so.
Pibs were issued by building societies as a form of risk capital, although due to a change in EU capital rules in 2014, they no longer count towards the capital ratio. As a result, lenders stopped issuing these securities.
As interest rates have been nailed to the ground since 2008, preference shares have also fallen out of favour. As they rank lower in the capital structure than bonds, companies usually have to pay a higher rate of interest to attract capital. As such, they've eschewed these instruments in favour of cheaper forms of debt.
That said, in some cases companies have had to bite the bullet. In 2019 shale oil driller Occidental Petroleum (NYSE: OXY) issued $10bn of preferred stock to Berkshire Hathaway (NYSE: BRK.A) (NYSE: BRK.B) to fund its acquisition of Anadarko Petroleum. The preferred equity is convertible into Occidental ordinary shares and pays Berkshire an annual dividend of 8%.
The Pibs and Prefs with the highest yields on the market for investors
While preferred shares have fallen out of favour in recent years, they're still an attractive option for investors who want to own a security with fixed-income-like qualities without having to deal with the restrictions of the fixed-income market.
Many stockbrokers charge higher fees to trade bonds and some bonds will have minimum order values of £50,000 or more (although the London Order Book for Retail Bonds (ORB) allows trading in £1,000 increments).
With that in mind, here are the ten most liquid preference shares and Pibs on the market today:
Preference shares
Swipe to scroll horizontally
| | | | |
| --- | --- | --- | --- |
| Stock issue | Symbol | Price (Bid) | Yield |
| Aviva plc 8 3/4% Cum Irrd Prf | AV.A | 122p | 7.20% |
| BP plc 8% Cum 1st prf | BP.A | 168p | 4.70% |
| BP plc 9% Cum 2nd Prd | BP.B | 176p | 5.10% |
| Bristol & West Plc 8.125% | BWSA | 123p | 6.60% |
| Bristol Water Plc 8 3/4% Cum Irrd Prf | BWRA | 153p | 5.70% |
| Ecclesiastical Insurance Office Plc 8.625% Non Cum Irrd Prf | ELLA | 126p | 6.90% |
| General Accident Plc 8 7/8% Cum Irrd Prf | GACA | 121p | 7.20% |
| Northern Electric Plc 8.061P(NET) Cum Prf Shs 1p | NTEA | 135p | 6.00% |
| RSA Insurance Group Limited 7 3/8 % Cum Irrd Prf | RSAB | 106p | 6.90% |
| Santander UK Plc 8 5/8% Non-Cum Stlg | SANB | 125p | 6.90% |
Pibs
Swipe to scroll horizontally
| | | | |
| --- | --- | --- | --- |
| Issue | Symbol | Price (Bid) | Yield |
| Coventry Building Society 12 1/8% | 229076 | 180p | 6.70% |
| Halifax 8.75% | 39510 | 118p | 7.40% |
| National Westminster 11.5% | 621025 | 175p | 6.60% |
| Nationwide Building Society 6.25% | 3362796 | 105p | 6.10% |
| Nationwide Building Society 7.859% | 177788 | 133p | 5.90% |
| Onesavings Bank Plc | B67JQX6 | 96.5p | 4.90% |
| Prudential 6 7/8% 2023 | 242277 | 103.7p | 6.70% |
| Royal Bank Of Scotland Plc Infln Lkd Nts 01/11/22 (Uk Rpi) | B4P95L5 | 100.3p | 7.50% |
| Skipton Building Society 12.875% | 819411 | 184p | 7.10% |
| Skipton Building Society 8 1/2% | 444062 | 142p | 6.10% |
Disclosure: Rupert Hargreaves owns shares in Berkshire Hathaway.
Rupert is the Deputy Digital Editor of MoneyWeek. He has been an active investor since leaving school and has always been fascinated by the world of business and investing.
His style has been heavily influenced by US investors Warren Buffett and Philip Carret. He is always looking for high-quality growth opportunities trading at a reasonable price, preferring cash generative businesses with strong balance sheets over blue-sky growth stocks.
Rupert was a freelance financial journalist for 10 years before moving to MoneyWeek, writing for several UK and international publications aimed at a range of readers, from the first timer to experienced high net wealth individuals and fund managers. During this time he had developed a deep understanding of the financial markets and the factors that influence them.
He has written for the Motley Fool, Gurufocus and ValueWalk among others. Rupert has also founded and managed several businesses, including New York-based hedge fund newsletter, Hidden Value Stocks, written over 20 ebooks and appeared as an expert commentator on the BBC World Service.
He has achieved the CFA UK Certificate in Investment Management, Chartered Institute for Securities & Investment Investment Advice Diploma and Chartered Institute for Securities & Investment Private Client Investment Advice & Management (PCIAM) qualification.