A listed private equity fund going cheap
Some of the fastest-growing businesses are unlisted. This private equity fund can help you profit from them, says David Stevenson.
I'm not usually a fan of funds of funds, largely because they cost investors so much money: funds' fees are piled on top of each other. But when it comes to investing in private equity, there is little choice.
Listed private equity funds of funds are the best way to gain exposure to big, diversified books of fund partnerships in an easily tradable structure. And listed private equity funds' managers work hard to minimise fee layering by negotiating with the underlying managers.
A promising fund going cheap
Listed private equity funds in aggregate have posted good returns over the last year. In the second quarter, the LPX50 (listed private equity) index, which tracks the main players in both single and multi-manager listed funds, rose 15.7%.
Subscribe to MoneyWeek
Subscribe to MoneyWeek today and get your first six magazine issues absolutely FREE
Get 6 issues free
Sign up to Money Morning
Don't miss the latest investment and personal finances news, market analysis, plus money-saving tips with our free twice-daily newsletter
Don't miss the latest investment and personal finances news, market analysis, plus money-saving tips with our free twice-daily newsletter
So which listed private equity fund to go with? The first decision is whether to go with a single-manager such as Hg Capital or Oakley Capital Investments, or take the multi-fund route.
The latter leaves you with a small subset of funds: HarbourVest, trading on a near-26% discount to net asset value (NAV), ICG Enterprise (a 14% discount), Pantheon International (18%) and Standard Life Private Equity (15%). Note that those discounts haven't fully caught up with the constant process of revising the underlying fund values.
HarbourVest Global Private Equity (LSE: HVPE) is worth a closer look, largely because of that stubborn discount. At the end of August the NAV per share was £31.20, and the share price was £23. The actual NAV could be much higher, which would push the discount even further above the sector average of 18.5%.
It's a big fund with total assets of $3.4bn and a market value of £1.9bn ($2.6bn). It invests in and alongside HarbourVest-managed funds as well as a long list of interesting and exciting sub-fund managers. HarbourVest's portfolio is split between buyouts at 55% and venture-style capital at 35%. There's a strong US bias in the portfolio; the world's top economy accounts for 59%, with European investments worth 24%. Tech and software firms account for 30%, medical and biotech 15%.
The portfolio's performance over the long term is encouraging. In the last ten years the NAV's total return has outperformed the benchmark FTSE All World index by an annualised 3.3%. NAV rose by 288% over the ten years to 31 August 2021, compared with 207% for the FTSE All World index. The share-price return in sterling was higher: 420%. No wonder many fund experts deem HarbourVest a strong buy. The highly regarded funds team at Investec, for instance, "strongly believe that the company gives investors high-quality, highly diversified and low-risk exposure to global private equity".
Ocean Wall, an alternative-investments house advising hedge funds, is equally enthusiastic, observing that "a 24.7% discount for a portfolio like HVPE equity with the performance too, is totally the wrong price".
A successful summer
Most listed private equity funds have been on a roll in recent months. HarbourVest's NAV numbers to the end of August showed positive returns of 7.2% over the month in US dollar terms, while the sterling figure was 8.4%. The current wave of mergers and acquisitions looks too exuberant, so the rate of increase in underlying funds might slow down in future.
Governments and regulators might also eventually start to take a more jaundiced view of PE, given that the taxman appears to treat debt capital more favourably than equity.
But for now, I think all equity investors need to think about how they'll get their private-business exposure, and the listed private equity fund of funds are a sensible way to do so. HarbourVest's peers are impressive, but its discount combined with that long-term record is the clincher.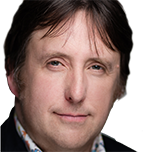 David Stevenson has been writing the Financial Times Adventurous Investor column for nearly 15 years and is also a regular columnist for Citywire.
He writes his own widely read Adventurous Investor SubStack newsletter at davidstevenson.substack.com
David has also had a successful career as a media entrepreneur setting up the big European fintech news and event outfit www.altfi.com as well as www.etfstream.com in the asset management space.
Before that, he was a founding partner in the Rocket Science Group, a successful corporate comms business.
David has also written a number of books on investing, funds, ETFs, and stock picking and is currently a non-executive director on a number of stockmarket-listed funds including Gresham House Energy Storage and the Aurora Investment Trust.
In what remains of his spare time he is a presiding justice on the Southampton magistrates bench.